Introducing The CELT: Inspired by the owner's heritage and a love of Defender, this Celtic-inspired station wagon will soon be entering our SVO division for a full 6.2L LS3 engine and automatic transmission transplant plus a high-tech digital instrument panel.
Watch the film here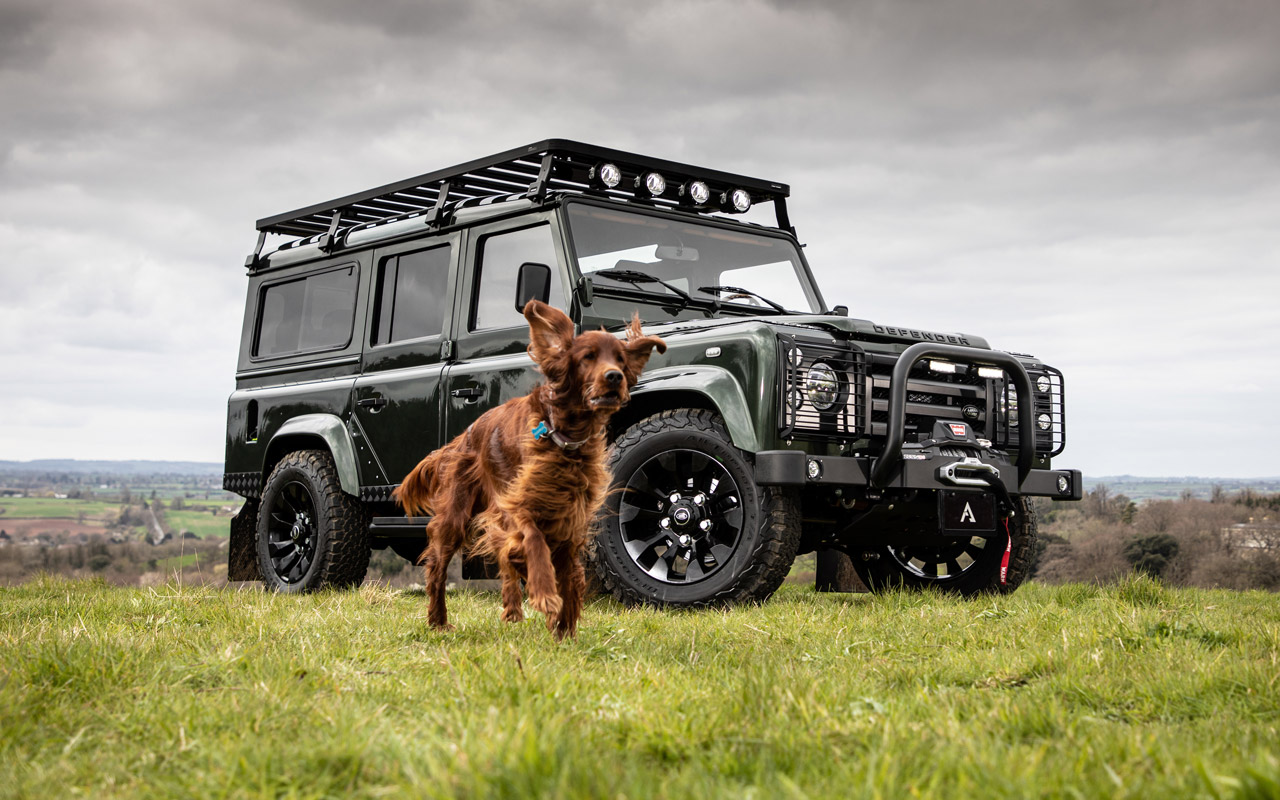 EXTERIOR
Gleaming Tonga Green paintwork, gloss Black Sawtooth alloys and billet door handles set the tone. Its rugged persona is apparent with extensive overland accessories and a full accompaniment of chequer plate and light guards, this is a seriously tough Defender ready for adventure, no matter what the terrain.
See the full spec here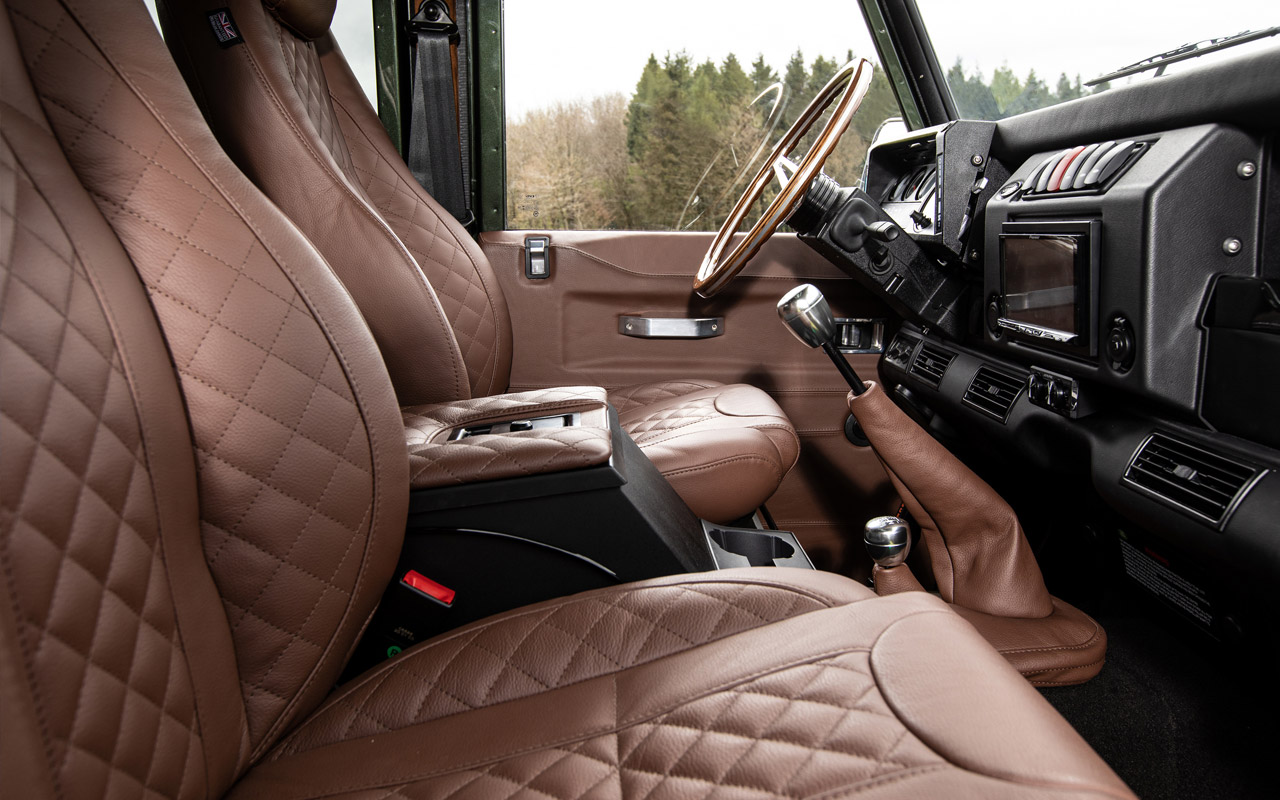 INTERIOR
The synergy with the elements continues inside with a textured Nutmeg Brown cross-stitch leather trim. This extends to the side panels and is echoed with a Brown suede headlining helping to give the interior landscape a more spacious feel. Modern conveniences include heated seats and electric windows in the front two rows. A Pioneer® infotainment system provides smartphone connectivity to all your favorite apps plus a very useful reversing camera display.
View the gallery here