Now you can have YOUR Arkonik Defender in miniature. The Arkonik x Traxxas® is a 1:10 radio controlled Crawler that might be small in scale, but it's BIG with innovation, versatility, and capability.
Underneath the authentic body is a machine built for extreme off-road capability, taking you to new places and new adventures. Whether enjoying outdoor trails or getting technical on the rocks, the remote-locking front and rear differentials and high/low range transmission provide unmatched driving versatility.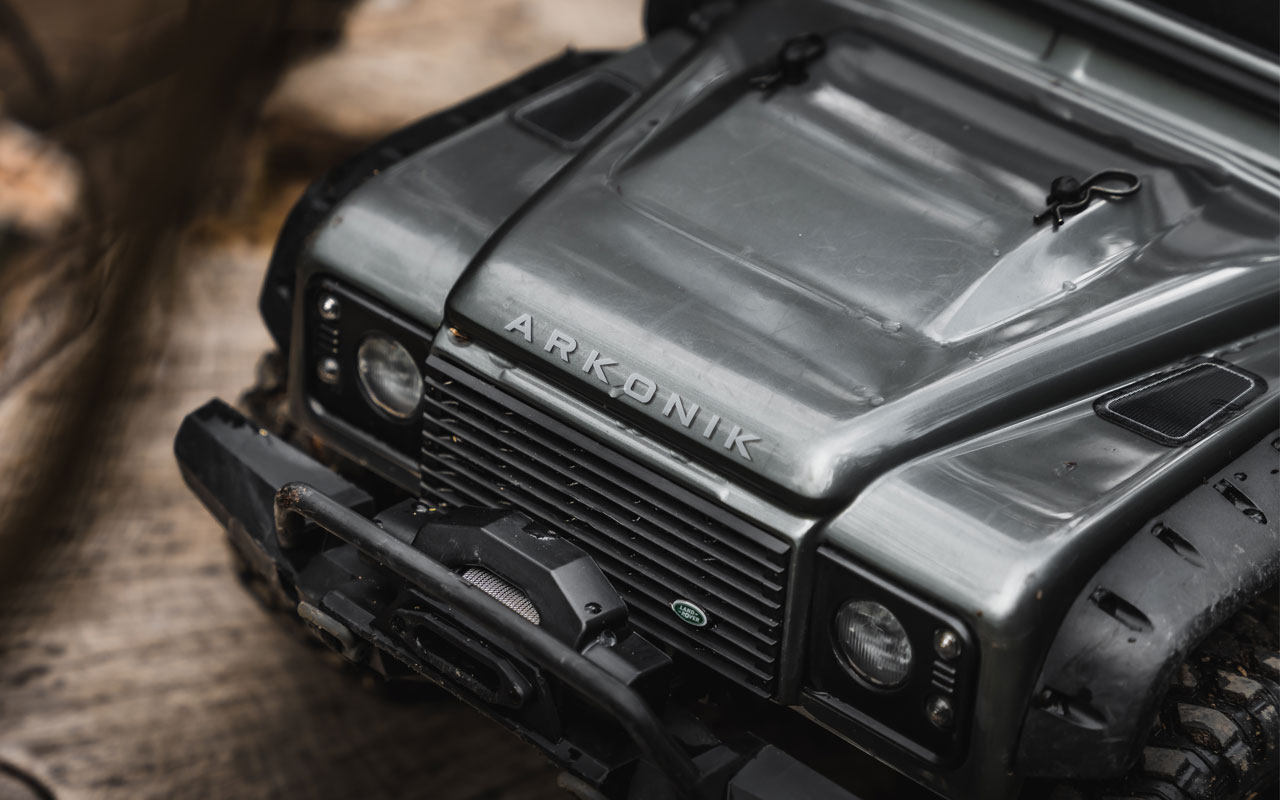 Our expert paint artisans can perfectly match your Defender color and finish, creating an exclusive 'mini-me' Arkonik that's unique to YOU.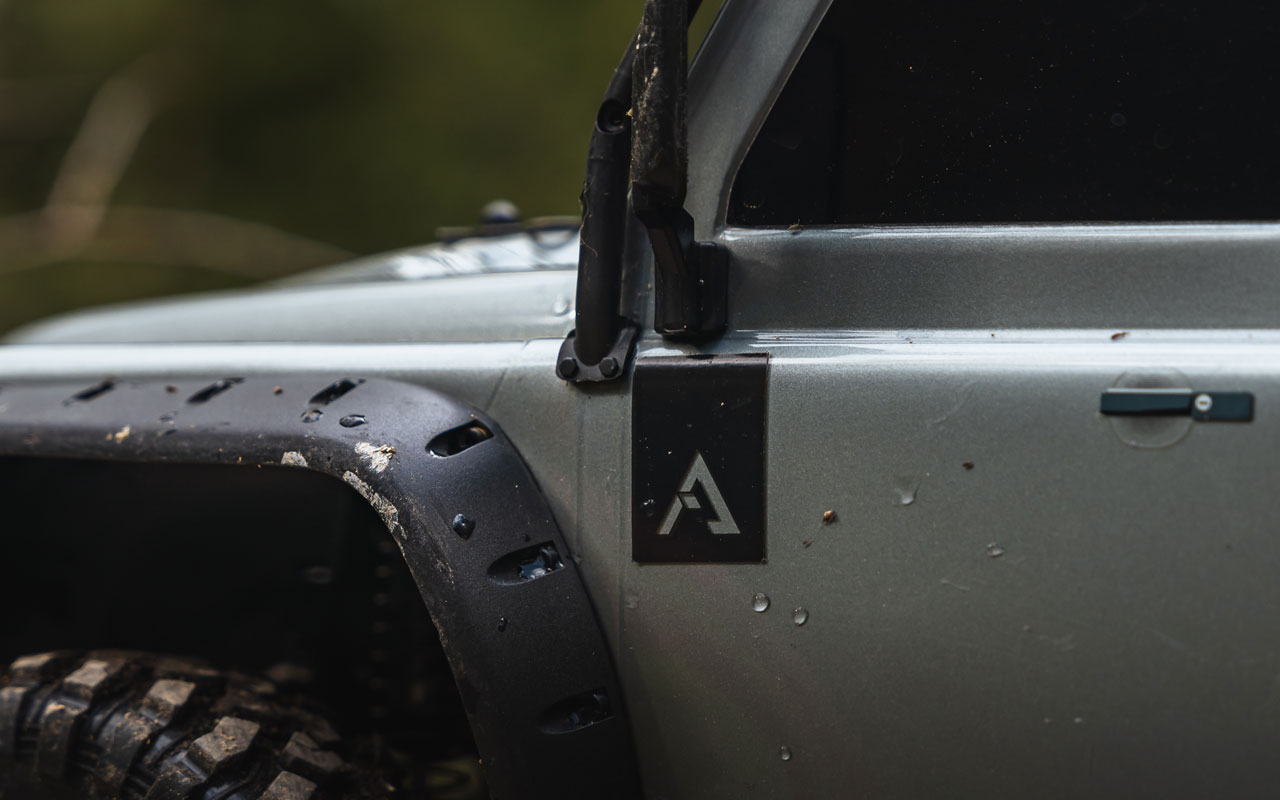 Specification
Colour-coded to match your Defender
Custom Arkonik decals
Scale: 1:10
Drivetrain: 4WD
Power Source: Electric
Radio: TQi 4-Channel
Motor: Titan 550
In the box:
Colour-coded Arkonik Land Rover Defender
LiPo 3S 4000mAh battery
EZ-Peak Plus charger
Note: Due to the custom nature of these builds, delivery is approximately 4-6 weeks from the point of order.
Watch the video here and order yours here.