Arkonik welcomes clients from all walks of life. Over the last twelve years, we've had the pleasure of building Defenders for doctors, pop stars, lawyers and pilots to name just a few. Last week, we welcomed sports star Sam LeCure (ex Cincinnati Reds pitcher) to our Somerset HQ, where he took full advantage of the 'Arkonik Experience'.
We love meeting our clients in person. Should you decide to visit us, you'll see over 30 vehicles in production and witness firsthand, our product, our process and our people.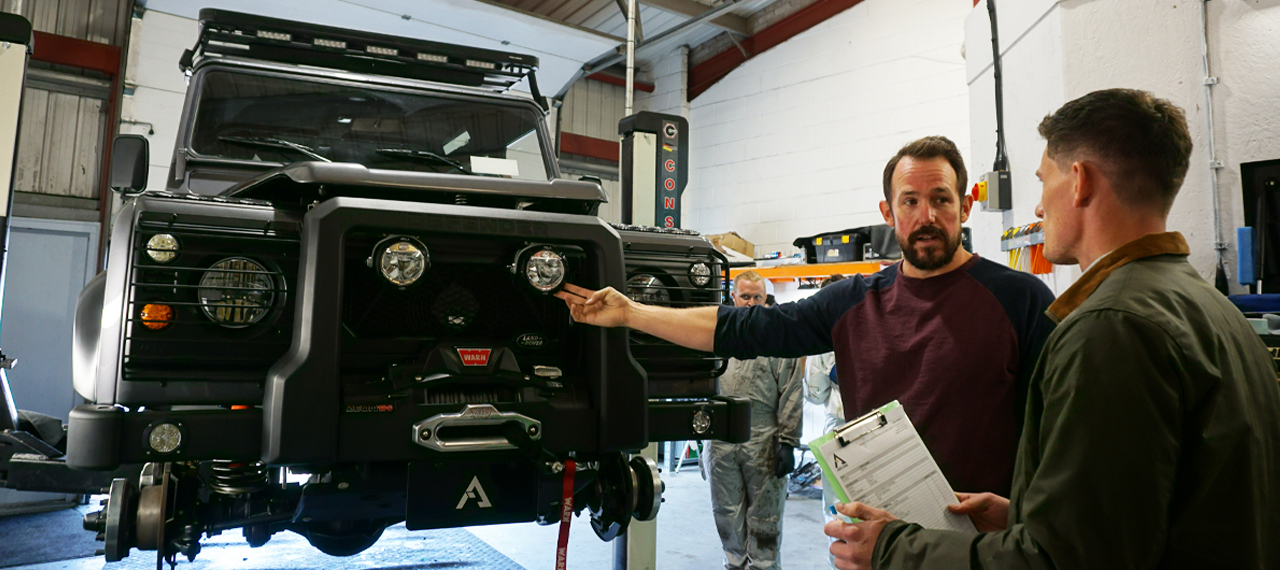 What an amazing day at the Arkonik factory in Somerset, UK!
Day 1: Arkonik HQ
Arkonik is within easy reach of major UK airports and our team will gladly make your travel arrangements for you. Sam arrived in Bath by train and enjoyed an evening spent in this beautiful city, made famous by its UNESCO World Heritage Site status. In the morning, he was collected in our Defender and brought to Arkonik HQ a short drive away.
He spent the day with our Sales Exec Toby, who provided a detailed and relaxed tour of the whole site, department by department. Sam was able to meet the team who will be building his Defender and see all the trucks currently in production. Viewing all the options in person confirmed most of Sam's classic style design choices for him; though he did decide to change a few aspects after being inspired by other builds.
"What an amazing day at the Arkonik factory in Somerset, UK! The Defender has been my dream truck for MANY years, and these great people are helping make that dream into reality! What a memorable journey this has been!" Sam LeCure | California, USA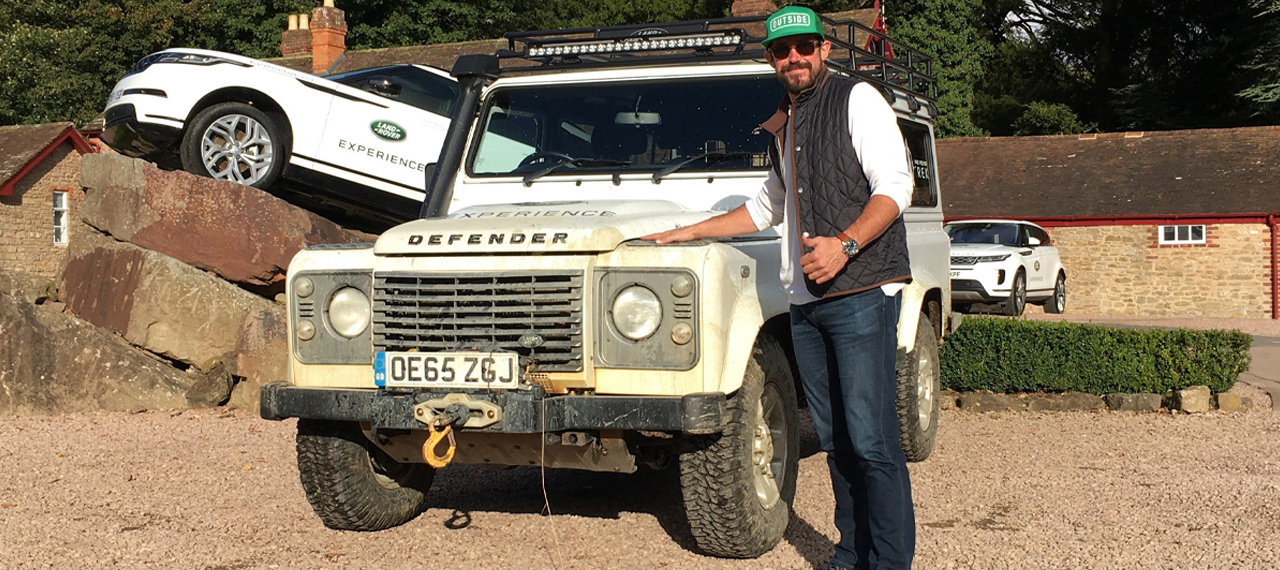 Day 2: Eastnor Off-roading


The next day, Sam enjoyed an off-roading adventure at Eastnor Land Rover Experience Centre in the Malvern Hills. This is where all new Land Rover models are put through their paces (including new Defender) and includes 66 miles of carefully managed trails. He was accompanied by Andy (Arkonik Brand Manager), who collected Sam from his hotel and drove them up to the site.

After an introduction with Sam's personal LR driving instructor for the day, they all jumped into a Defender 110. Sam got straight behind the wheel and spent the afternoon tackling inclines, descents, water, rock crawls and some VERY muddy low traction trails under expert guidance.

A day at Eastnor is a great way to see what a Defender can really do. Even if you don't plan on putting your own Arkonik Defender to off-road use, by the end of the day, you'll know you can!