How Arkonik takes old Land Rovers – and refurbs them beautifully for the 2020s.
Enter Arkonik, a West Country outfit that knows what's right about old Defenders – and what's wrong, too. It takes a used example – one at a time, so each is unique – and rebuilds it for you: upgrading, replacing or reshaping components so it's better than new.
It's an extensive process, and you can spend 'Aston' money without even trying – though, of course, many customers do try, happily ticking away at a seemingly endless options list. Want to replace the engine with a brand new 430 horsepower Chevy LS3 V8? Of course, sir. How about a new leather-and-tweed interior? Absolutely.


The results are always more polished and easy to live with than the original Land Rovers.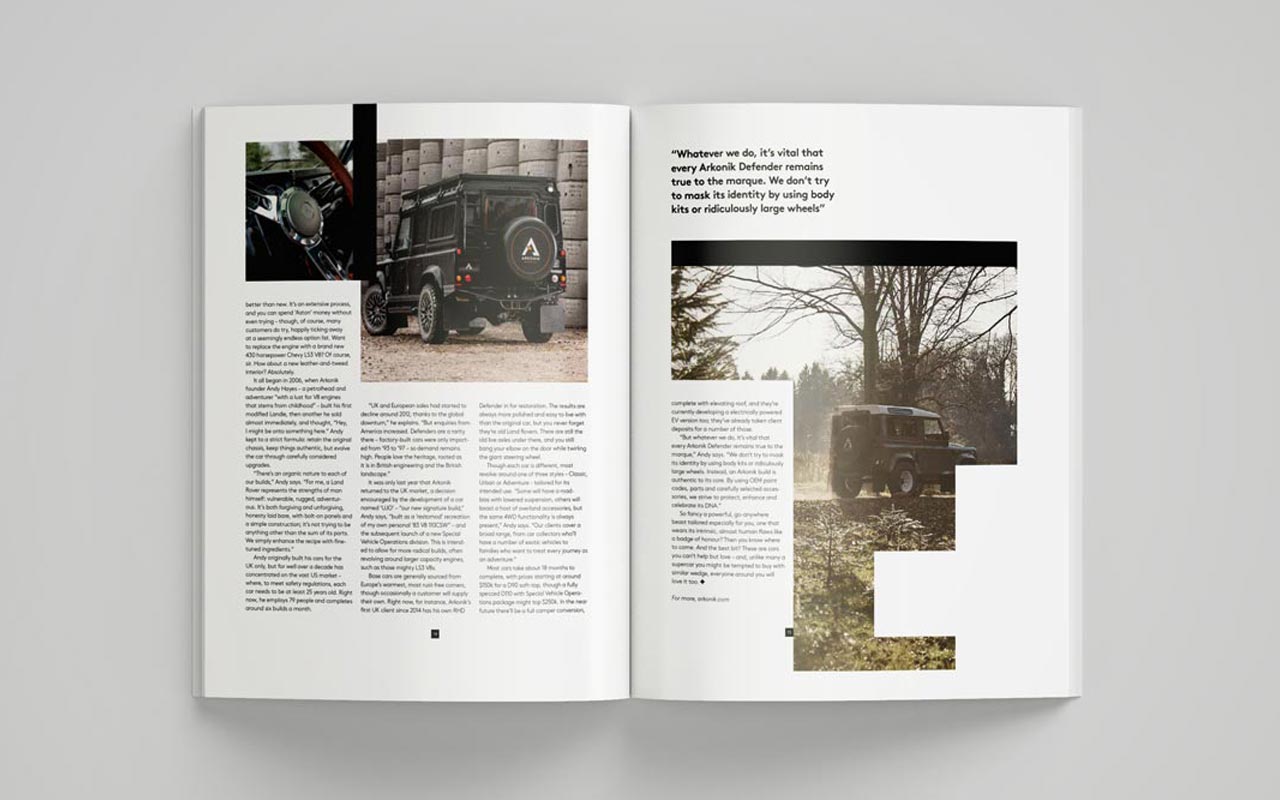 It was only last year that Arkonik returned to the UK market, a decision encouraged by the development of a car named 'UJO' – "our new signature build," Andy says, "built as a 'restomod' recreation of my own personal '84 V8 110CSW" – and the subsequent launch of a new 'Special Vehicle Operations' division."


This is intended to allow for more radical builds, often revolving around larger capacity engines, such as those mighty LS3 V8s. Base cars are sourced from Europe's warmest, most rust-free corners, though occasionally a customer will supply their own. Right now, for instance, Arkonik's first UK client since 2014 has his own RHD Defender in for restoration.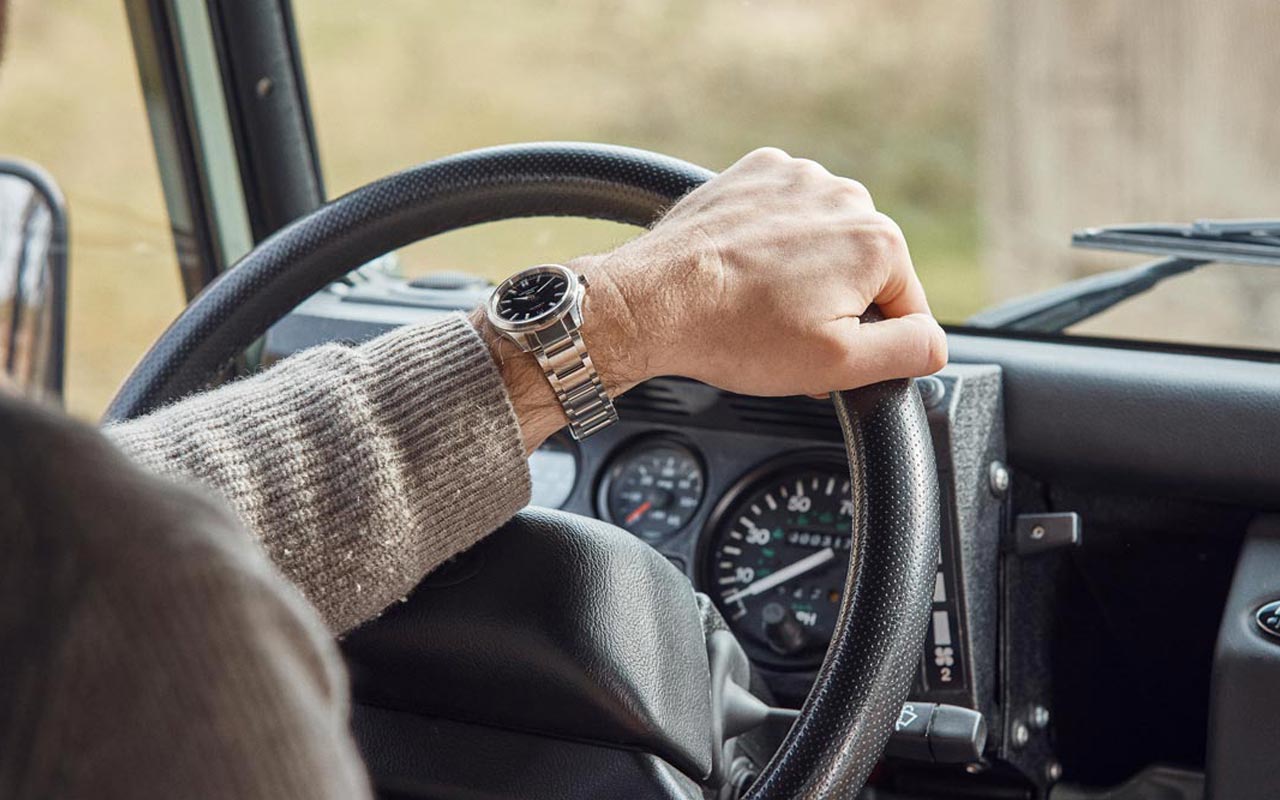 Read the full article here.