With well over 200 vehicles exported to North America, we have perfected the art of balancing authentic restoration with modern-day comforts. To celebrate our ten-year anniversary in 2017, the Arkonik team curated DECADE.
Fast forward to today and we are pleased to share this handover film; uniting this completely restored and reimagined, one-of-a-kind Defender with its new owner in Nebraska, USA.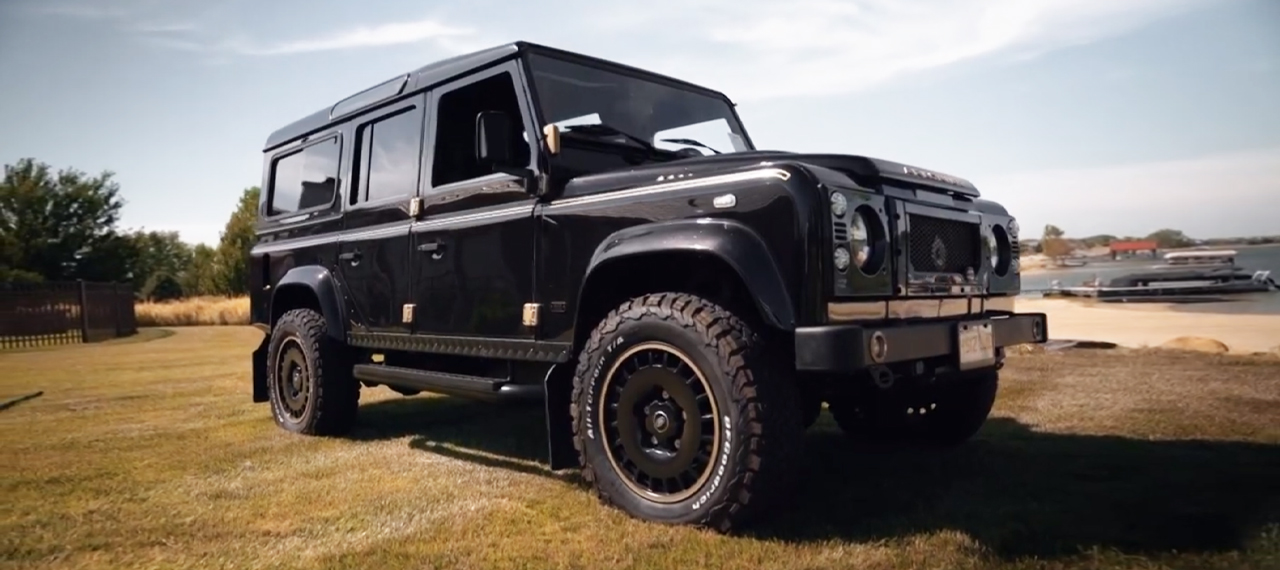 EXTERIOR
Decadent gold accents complement custom Santorini Black bodywork, including the trademark hinges, KBX® Signature grille and wing-top air intakes. Hand-painted pinstripes have been added along the flanks, and under the bulging Puma hood, engine components have also been added in a gold finish.
INTERIOR
The distinctive theme continues inside with sumptuous Supersoft black leather upholstery and gold fluting. Recaro® Cross Sportster CS front seats combine the performance features of a sports seat with a high level of comfort and optimum body support. A Moto-Lita® 15" black leather steering wheel and anodized gear knobs and door furniture complete the look.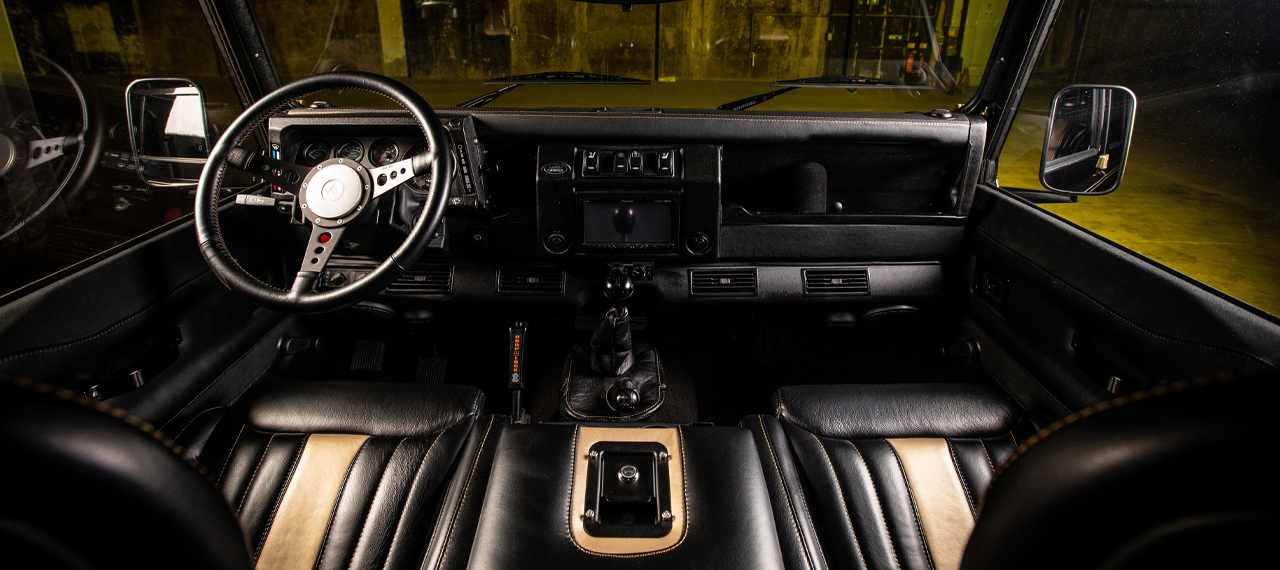 View the handover video in full here.