Our handover specialist Eric, has been very busy over the last few months, travelling the length and breadth of the US from Minnesota to Texas. He shows each new owner every aspect of their newly acquired automotive icon; ensuring they are happy and confident with everything from switchgear to in-car entertainment systems, before hitting the open road with them for the first time.
Below, we have selected five vehicles from the 15 delivered over the last three months. Be inspired by these designs, restored by us and reimagined by you.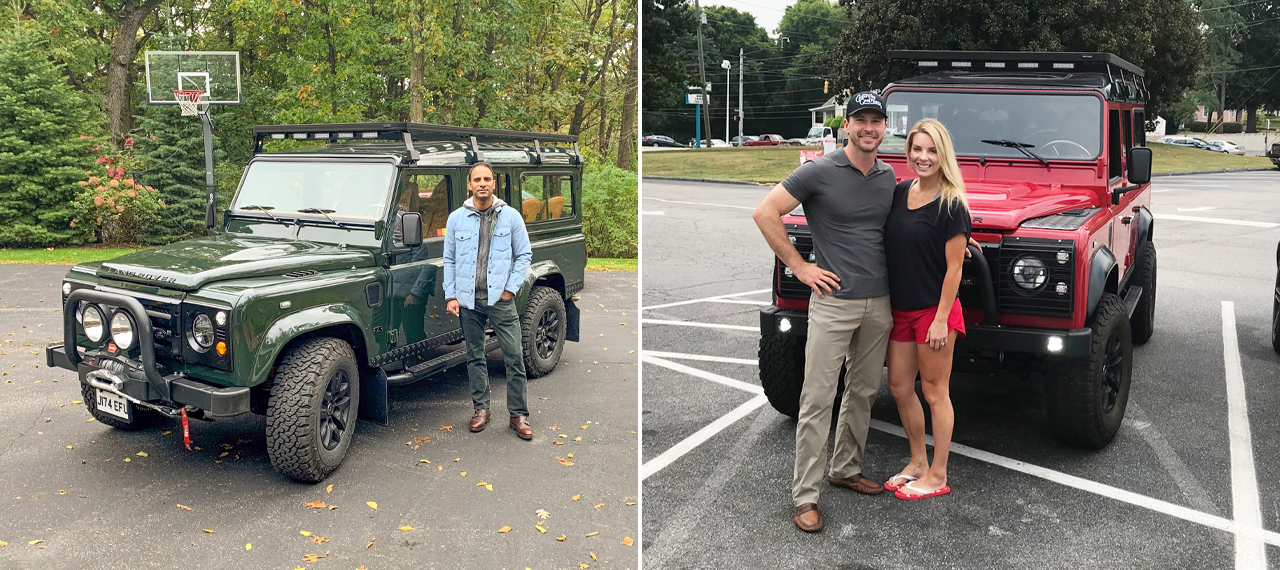 Minnesota
Our client in Minnesota took delivery of this soft-top D90 in time to make the most of the last days of Summer. A heritage style Defender in classic Light Green with a removable tan hood, and Chawton White steel wheels.
Illinois
This build was a prime example of how a custom Defender can really come into its own. INVICTUS was designed by our client to echo University of Illinois colors, where this client enjoyed his school years.
"I've always wanted a Defender. My passion is outdoors: camping, fly fishing, and skiing, and I was looking for a vehicle that could get me anywhere I wanted to go. This was a great opportunity to get a modernized version of what I wanted all those years ago." Owner | Illinois, USA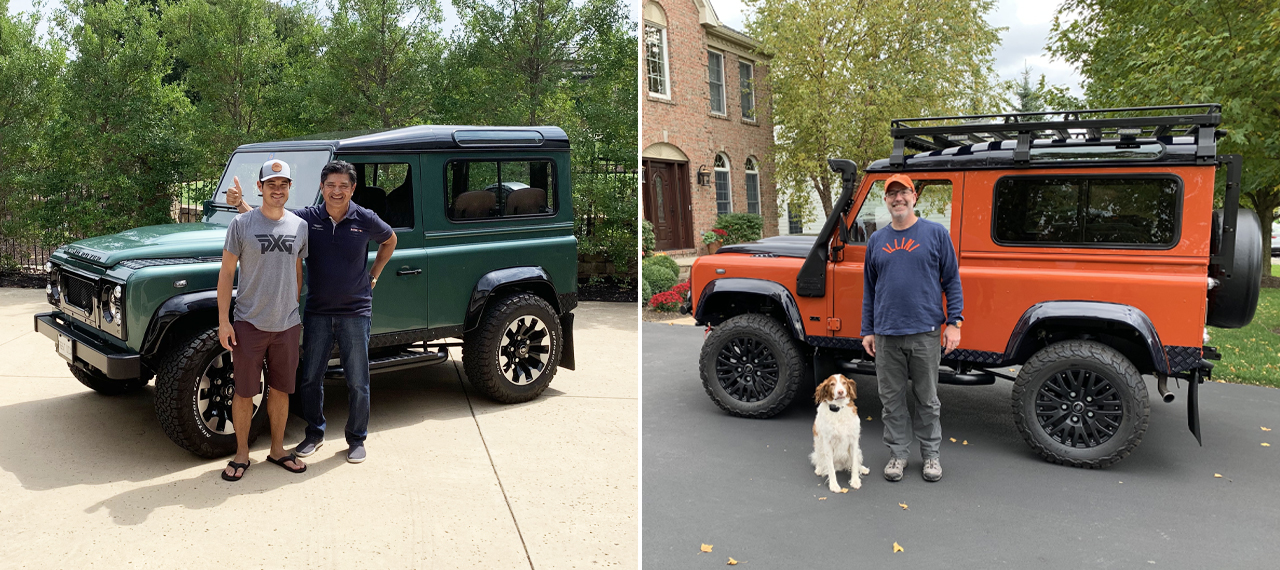 Wisconsin
This client took delivery of his Fungus Green D110 last month. This was a 1992 rebuild with a 200Tdi engine, Hella® Rallye spotlights and a Front Runner® roof rack.
"I am absolutely thrilled to call myself an Arkonik owner! I purchased a 1992 D110 200Tdi with performance upgrade. The entire process, from choosing my vehicle specs, to talking with current clients in the US prior to placing a deposit, visiting the Arkonik facility in the UK, watching with bated breath as my client portal was periodically updated, to finally receiving my rebuilt Defender last week and experiencing the handover process with Eric has been first class. I could not imagine embarking on this journey with any other outfitter. I cannot wait to enjoy my Defender for years to come!" Owner | Wisconsin, USA
Georgia

This Portofino D110 made an impact on the streets of Athens, Georgia back in August. This design included Kahn® Defend 1948 alloys with their hallmark linear and flared spacing, a KBX® grille and billet Optimill® door handles.