As humans, we are intrinsically drawn to mother nature and her intoxicating landscape, from rolling hills to contoured mountains to the tidal oceans and rivers covering an incredible 71 percent of the earth's surface. Vehicles such as the Land Rover were built to tame these landscapes; our pleasure and enjoyment stem from its natural beauty and our garments are developed to protect us from its elements.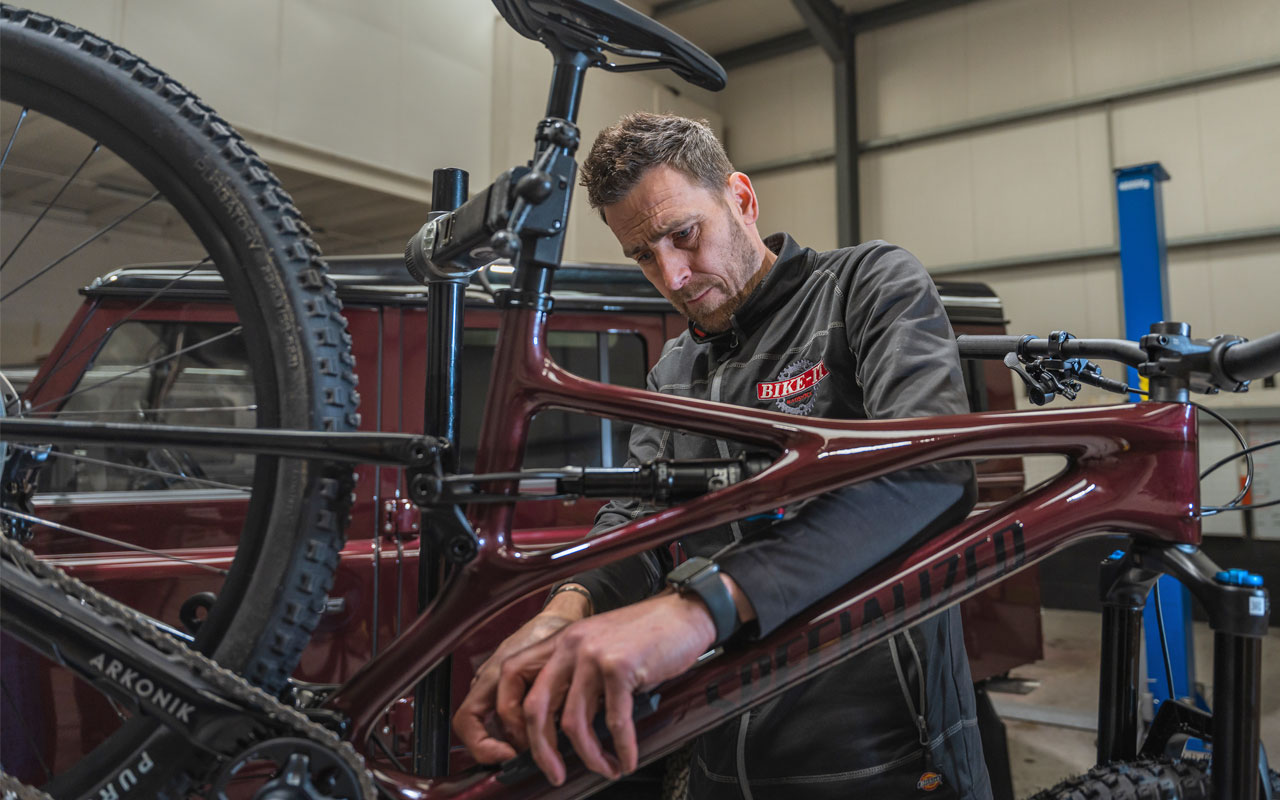 The Arkonik Stumpjumper® Comp
Our custom mountain bikes are built around the Specialized Stumpjumper Comp, a full-carbon trail bike that delivers unrivalled suspension kinematics, sublime handling, and perfectly-tuned frame stiffness. This bike is designed to take you wherever your adventures may lead, from technical singletrack to all-day epics.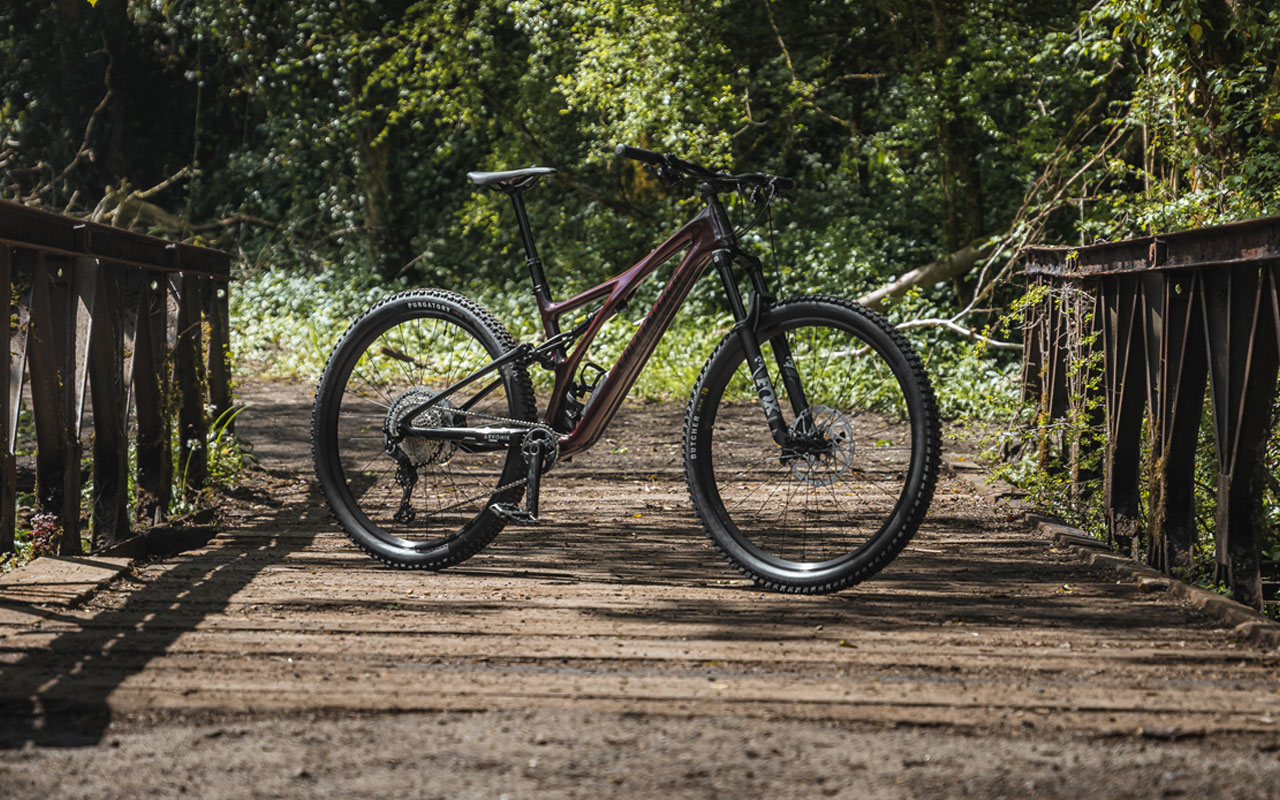 Customization options
When you order a custom Arkonik mountain bike, you have the option to choose Arkonik branding in our core orange and black colorway or to color-match the bike to your Land Rover. Our expert in-house spray team can create a one-of-a-kind design that perfectly complements your Defender.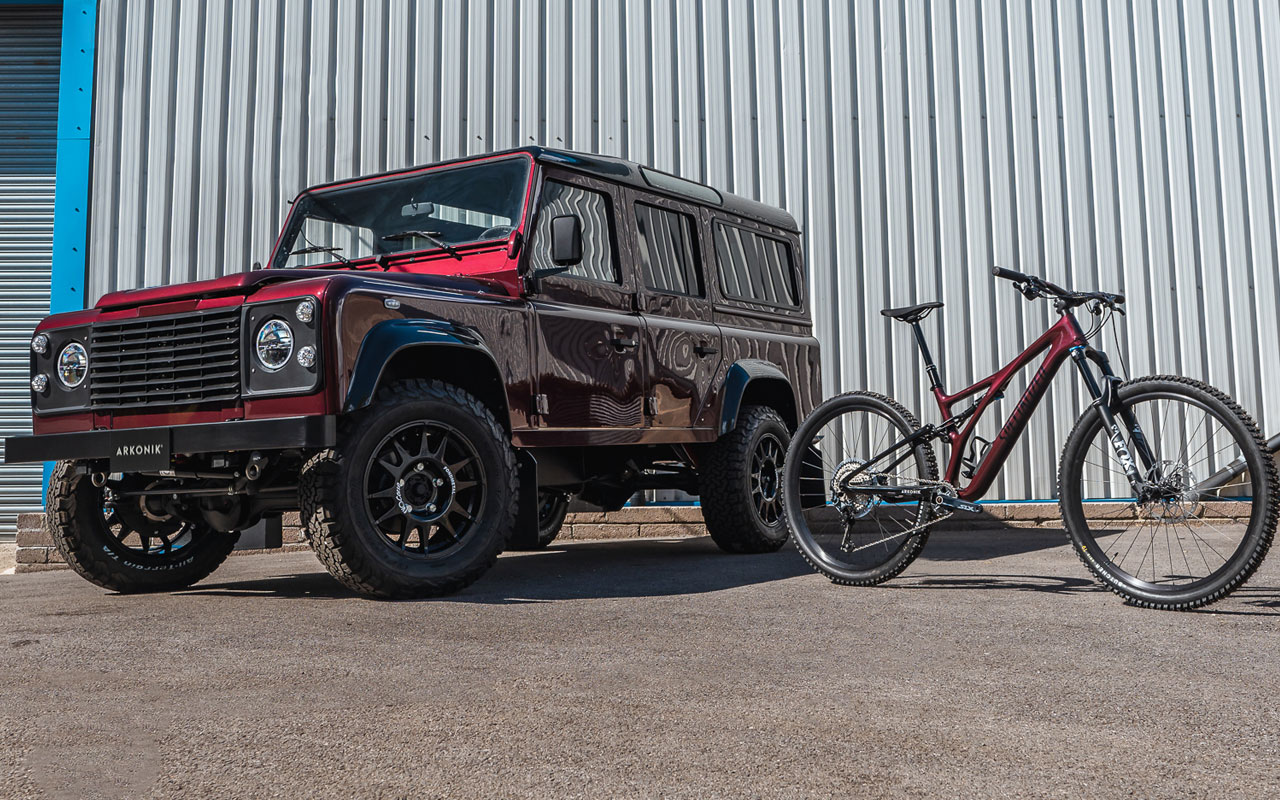 Order your custom MTB today
If you're ready to add a custom carbon mountain bike to your Arkonik Defender order, simply let us know using the link below. We'll work with you to create a design that perfectly matches your Land Rover and your personal style. Get ready for two and four-wheeled adventures abound a plenty!