Experience the thrill as our first North American Specification (NAS) Defender 90, crafted in collaboration with Battery Tender, begins its production journey for the SEMA show.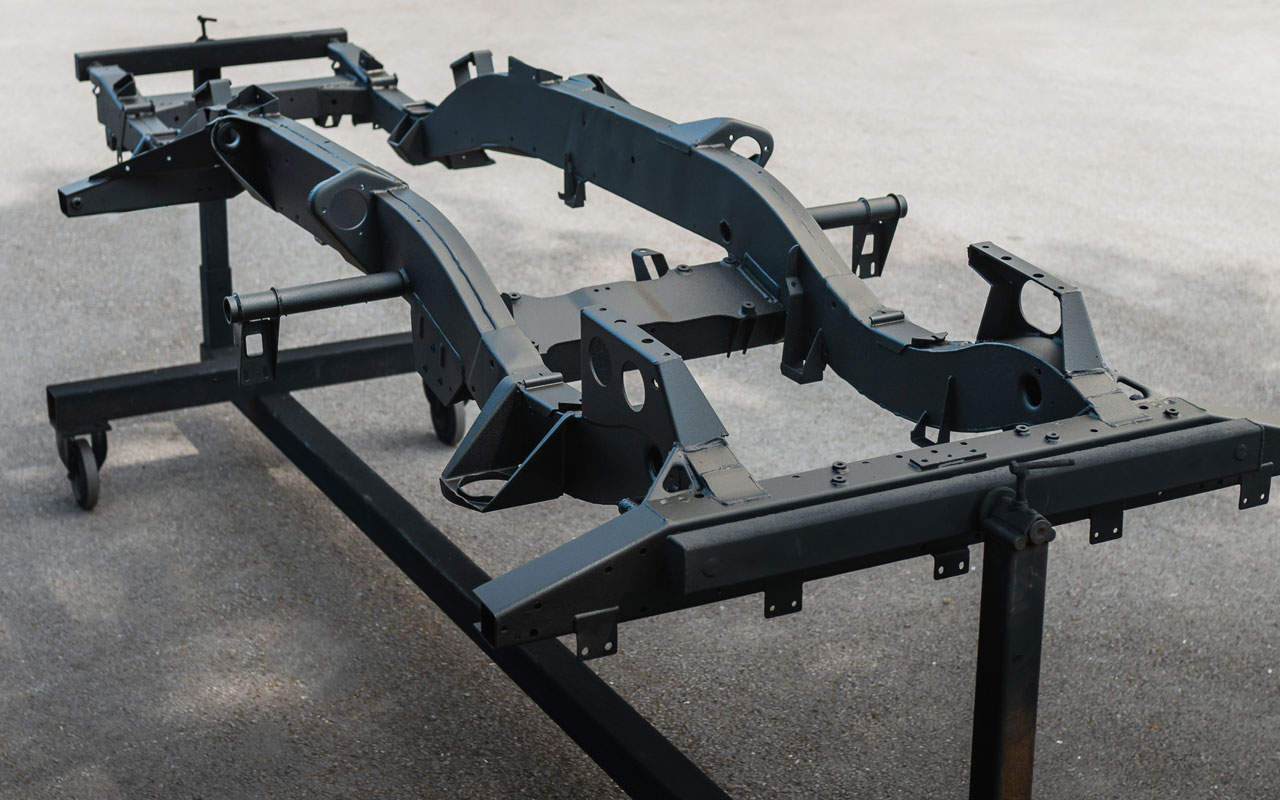 A firm foundation

We carefully inspected and realigned the original steel frame to factory specs using our in-house custom jig. After shot-blasting, we added a new rear cross member. It then received internal etch-priming, Raptor-coating, and Waxoyl for durability.

Then, our Mechanical Team assembled the drivetrain components. This included rebuilt Raptor-coated axles, a new Fox® suspension system, steering parts, fuel system, brakes, bulkhead, pillars, side seals, and the rear body tub. All were seamlessly integrated with the frame.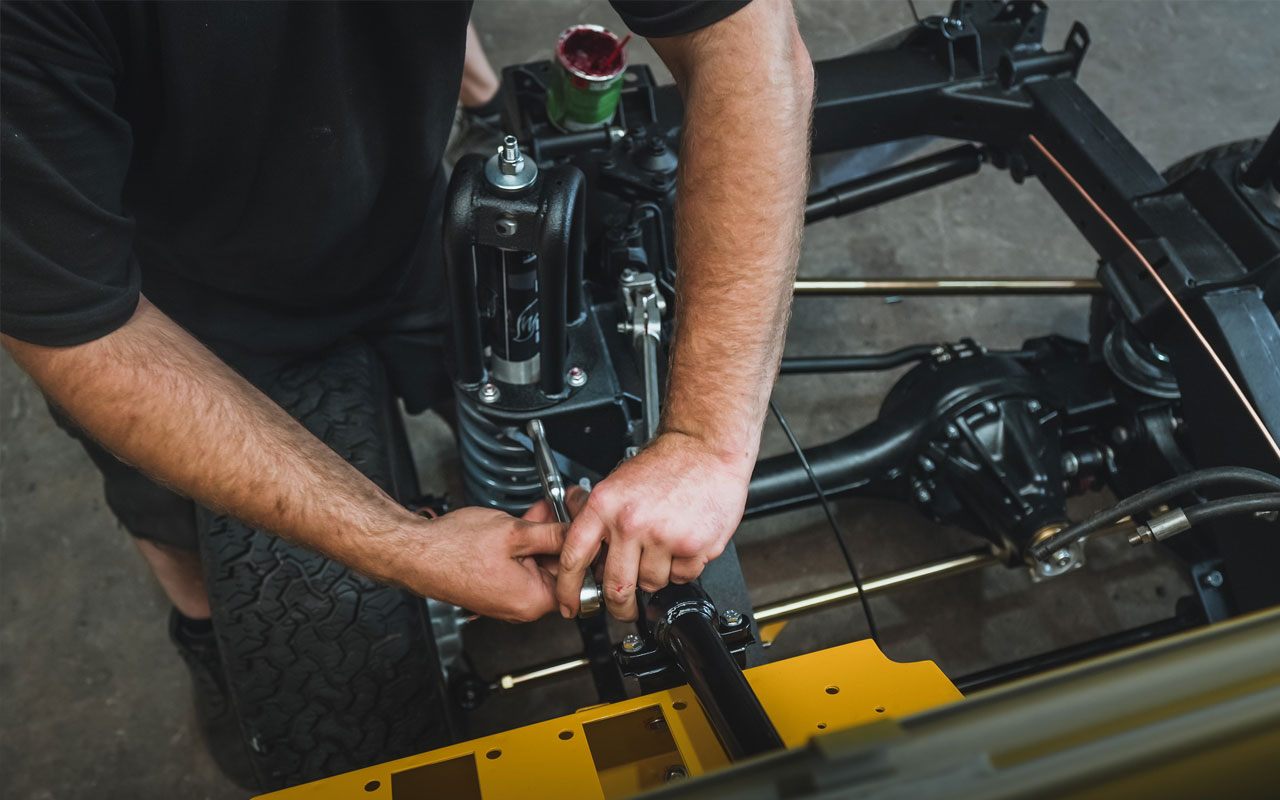 A new heart

The model-specific 3.9L V8 gasoline engine underwent a comprehensive transformation. Every aspect, down to the minutest detail, was thoroughly evaluated – components were measured, subjected to pressure tests, and meticulously machined to restore them to their original specifications. When deemed necessary, components were seamlessly replaced with new counterparts to ensure optimal performance.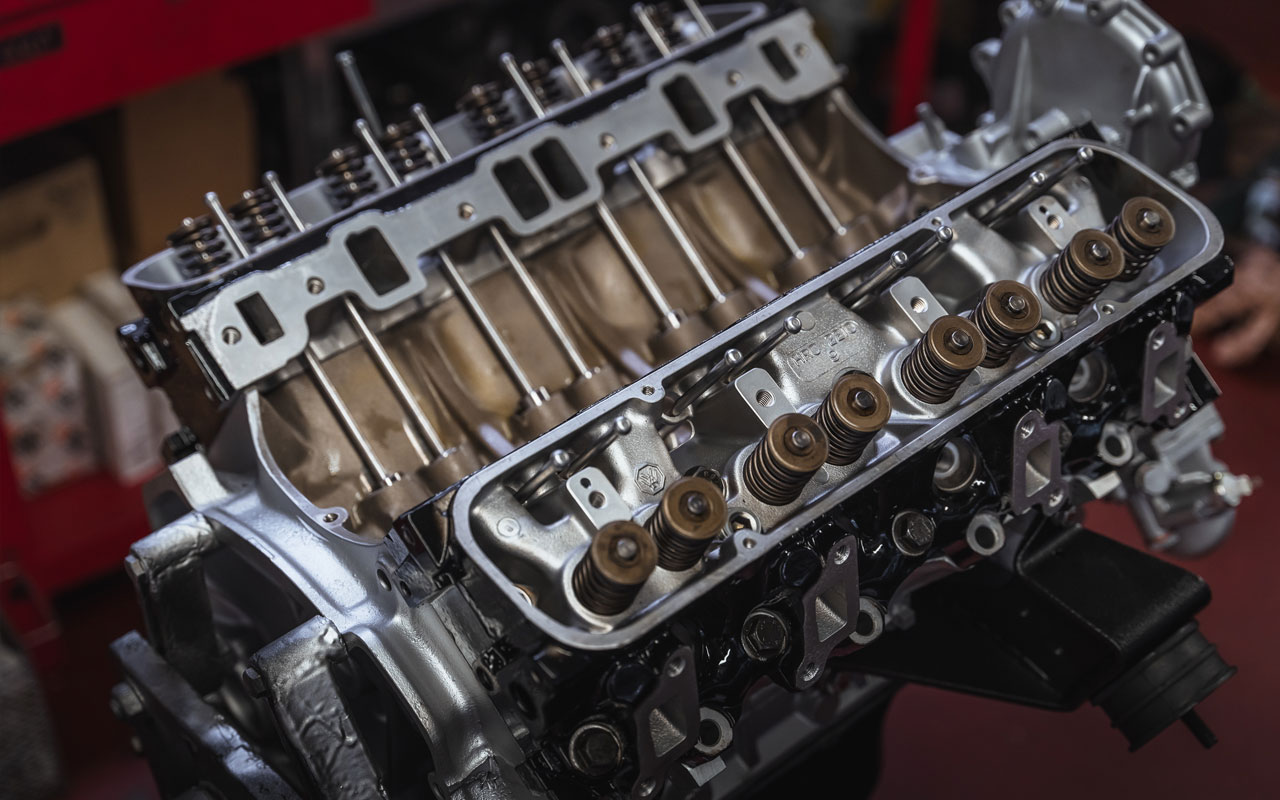 Demonstrating our dedication to a comprehensive refurbishment, the same commitment extended to the five-speed manual transmission and transfer box. Guided by our "leave no stone unturned" approach, no detail was ignored. We revitalized the transmission and transfer box, retaining the outer casings. Inside, we incorporated British-made gearbox components, enhanced by upgraded clutch hardware for heightened performance.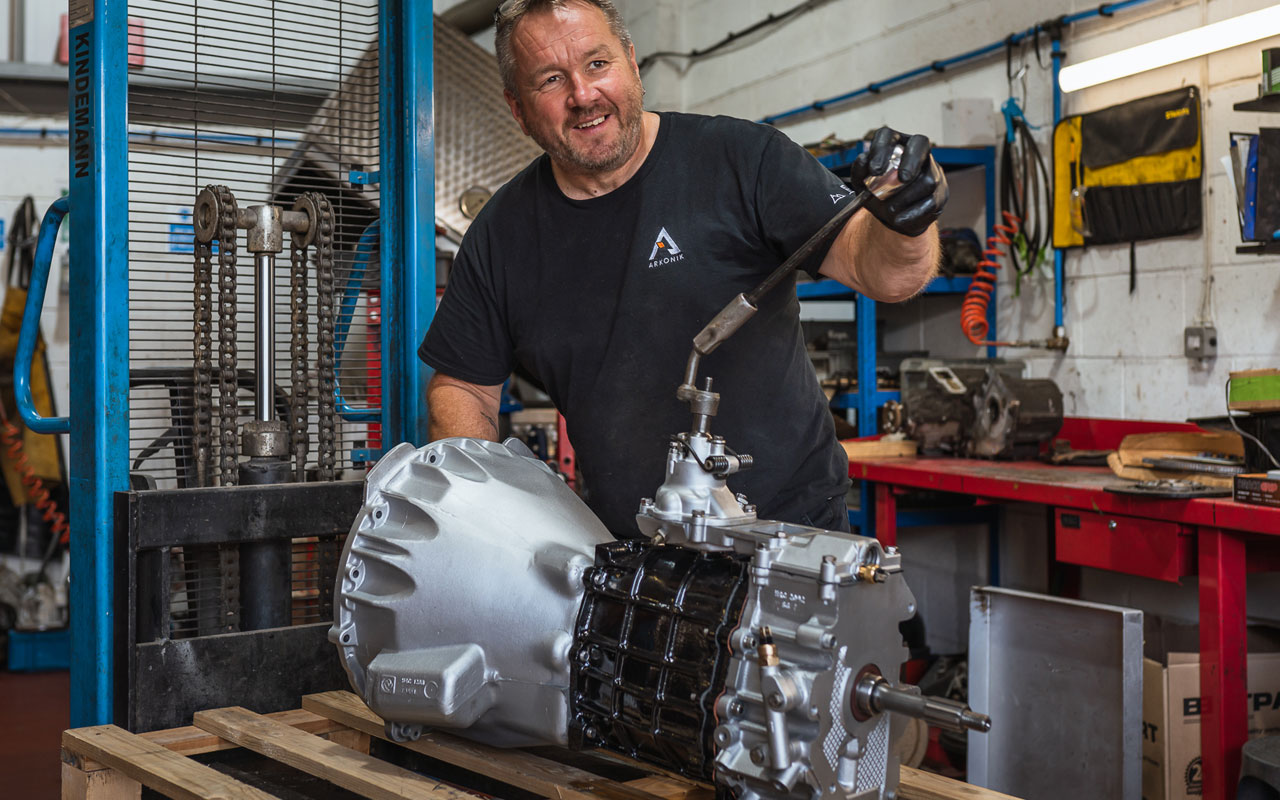 Straight and true

Integrating new body panels is a meticulous endeavour, where our focus on precision alignment goes way beyond factory standards. Each brand-new panel, after being sanded to bare metal, undergoes a methodical transformation – from in-depth preparation and priming to a rigorous baking process, all of which is carefully inspected. This exacting process is replicated for every coat applied, reinforcing our dedication to unparalleled quality.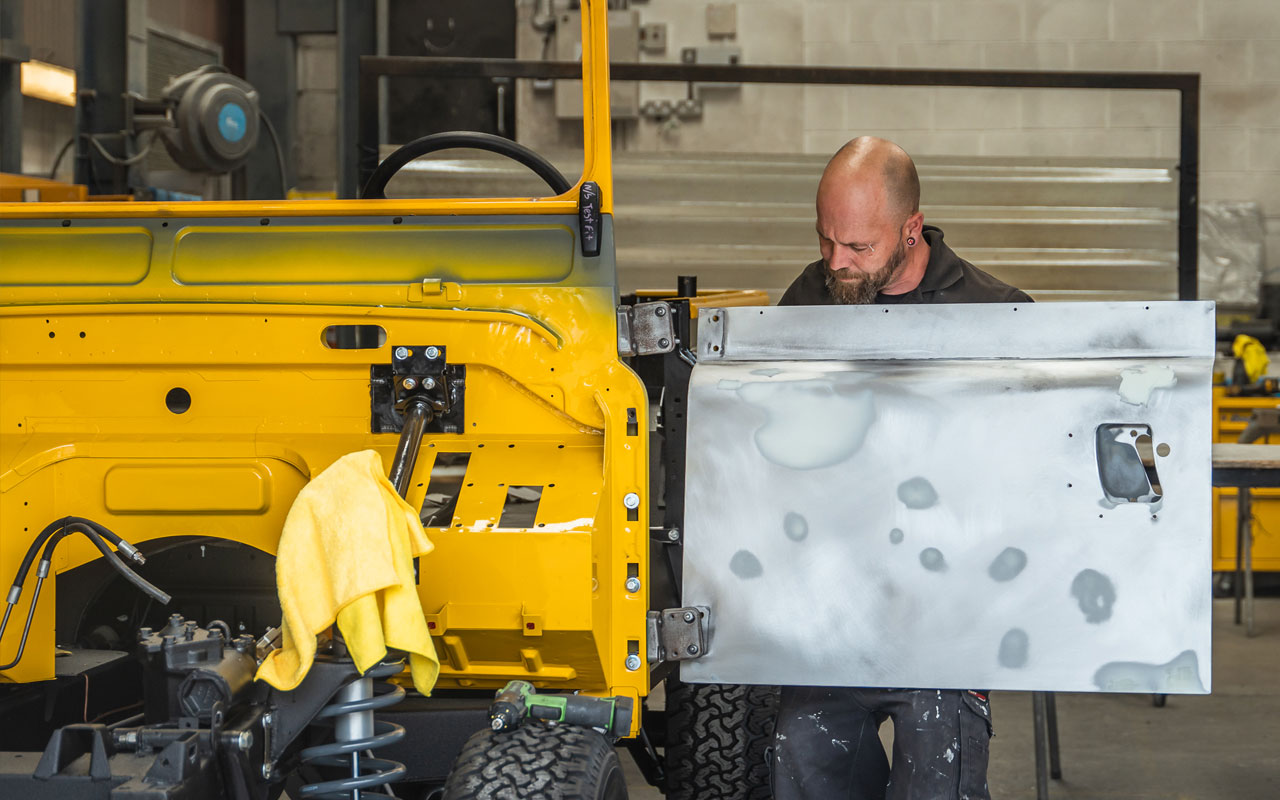 A fresh look
Our approach to perfection involved a meticulous process wherein each panel underwent individual preparation and painting. The doors, fenders, hood, and side panels received close attention to guarantee impeccable alignment upon reassembly. Our devoted team diligently administered three layers of primer, complemented by an additional coat of etch primer, before expertly applying the authentic AA Yellow hue and concluding with the final clear coat.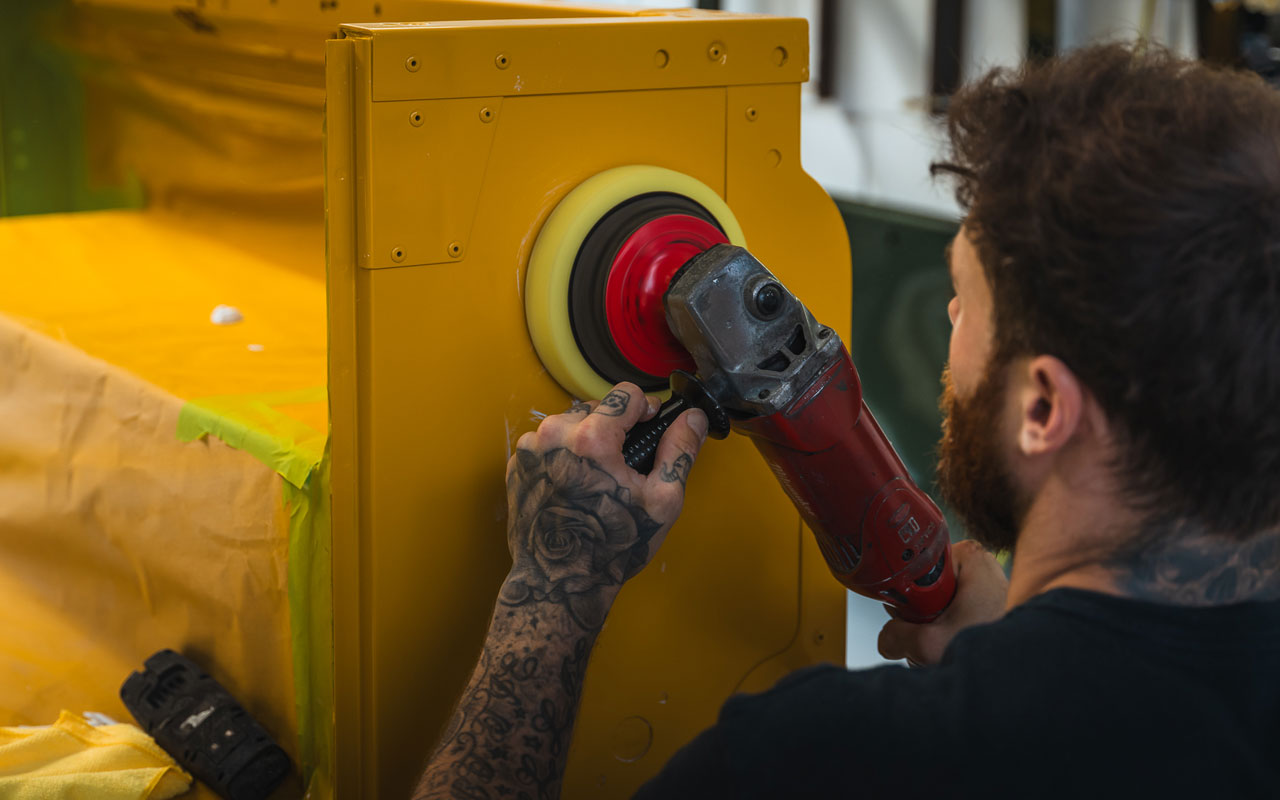 Wired for success
After applying comprehensive soundproofing and carpeting, our adept electrical engineers took over. They skillfully designed a custom wiring loom using high-quality components, alongside WIPAC® OEM LED lenses, underscoring our dedication to reliability and safety. Plus, we added a Battery Tender 5 amp on-board charger in the seat box, ensuring the truck is always ready for action, even during extended periods of inactivity.