The Main Event: Classic Car Club Manhattan
Dan and Nathan from our SVO division in Charleston, SC drove up during the day and were blown away by Classic Car Club's space in downtown Manhattan. From the eclectic range of club vehicles to the interior decor and spectacular views of the adjacent Hudson River, it was immediately obvious this place lives and breathes all things motor orientated. We had four Defenders on show, all with LS upgrades; a heady mix of client and stock trucks, one of which was fresh off the production line complete with colour-coded engine ancillaries.
Watch the video here.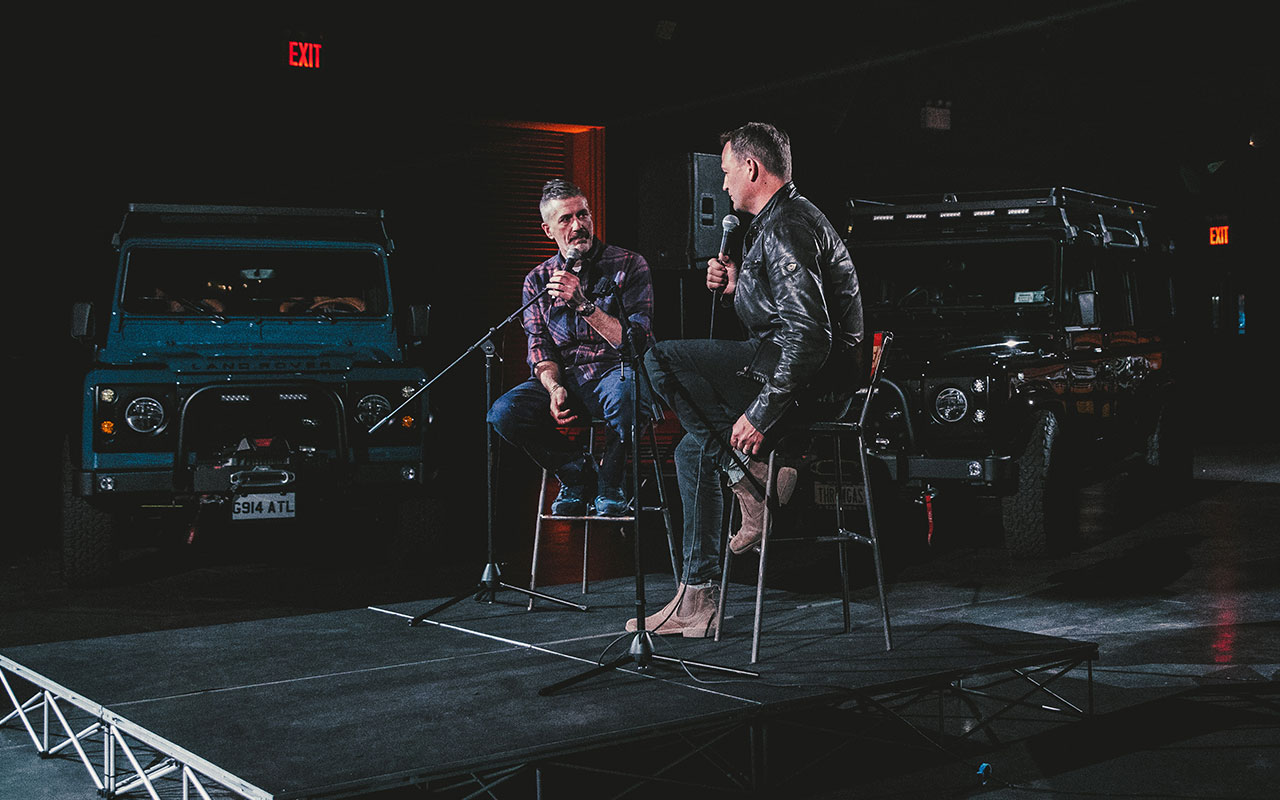 When the main event arrived in the evening, Ben and Mike bounced off each other and the conversation flowed freely about Land Rovers and Ben's own experience both as an owner and a stunt driver on the James Bond franchise. An open Q&A followed and the audience relished the opportunity to ask Ben all sorts of questions about his illustrious racing career and his time as Top Gears' Stig. Our team were also in the mix, fielding questions about the builds we had on show as well as our wider business in both the US and our HQ in the UK.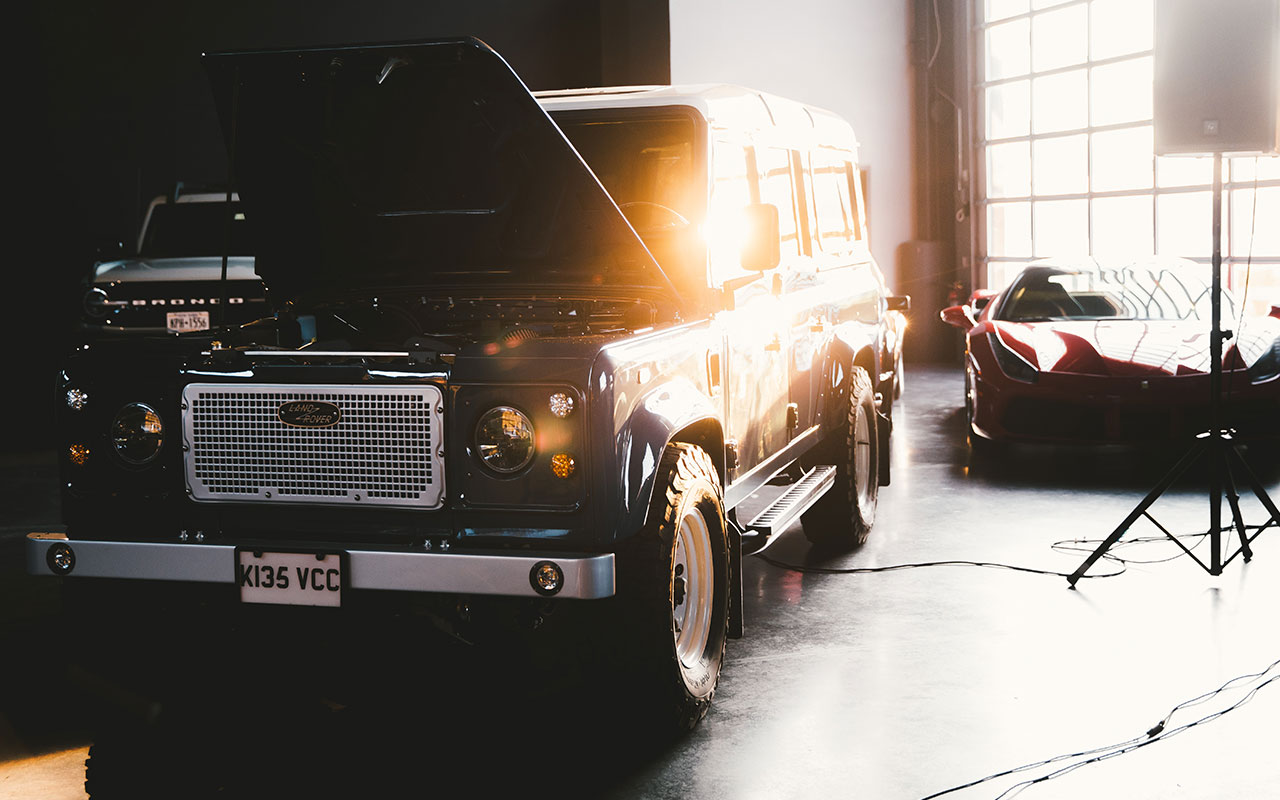 The Film: Monticello Motor Club | NYC

The venue chosen for the associated film was Monticello Motor Club, a short upstate drive from NYC. Ben, Dan and Nathan were in our LS-powered Arkonik Defender 110 and Mike and his film crew followed in a new Camel Trophy Defender 110. The terrain was perfect to showcase this recently restored and reimagined Defender. Plenty of mud and snow allowed Ben to exploit both the power and the off-road capabilities to their fullest.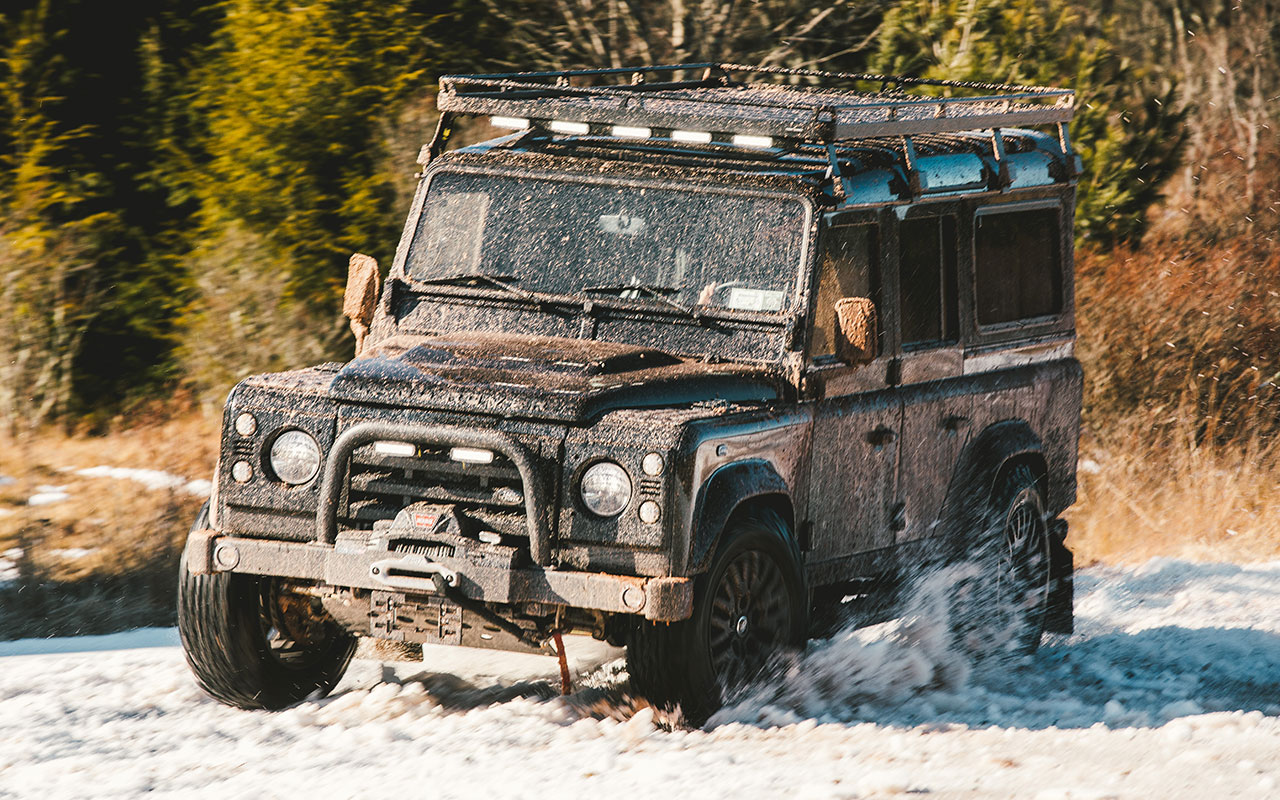 For the second part of the film, we returned to NYC with our LS Defender literally caked in mud. A Defender always demands attention stateside but one covered in mud turns this attraction up to 11! It was both heartening and amusing to watch pedestrians rubbernecking as the deep bass tones of the V8 rumbled through the metropolis and reverberated through the never-ending avenues.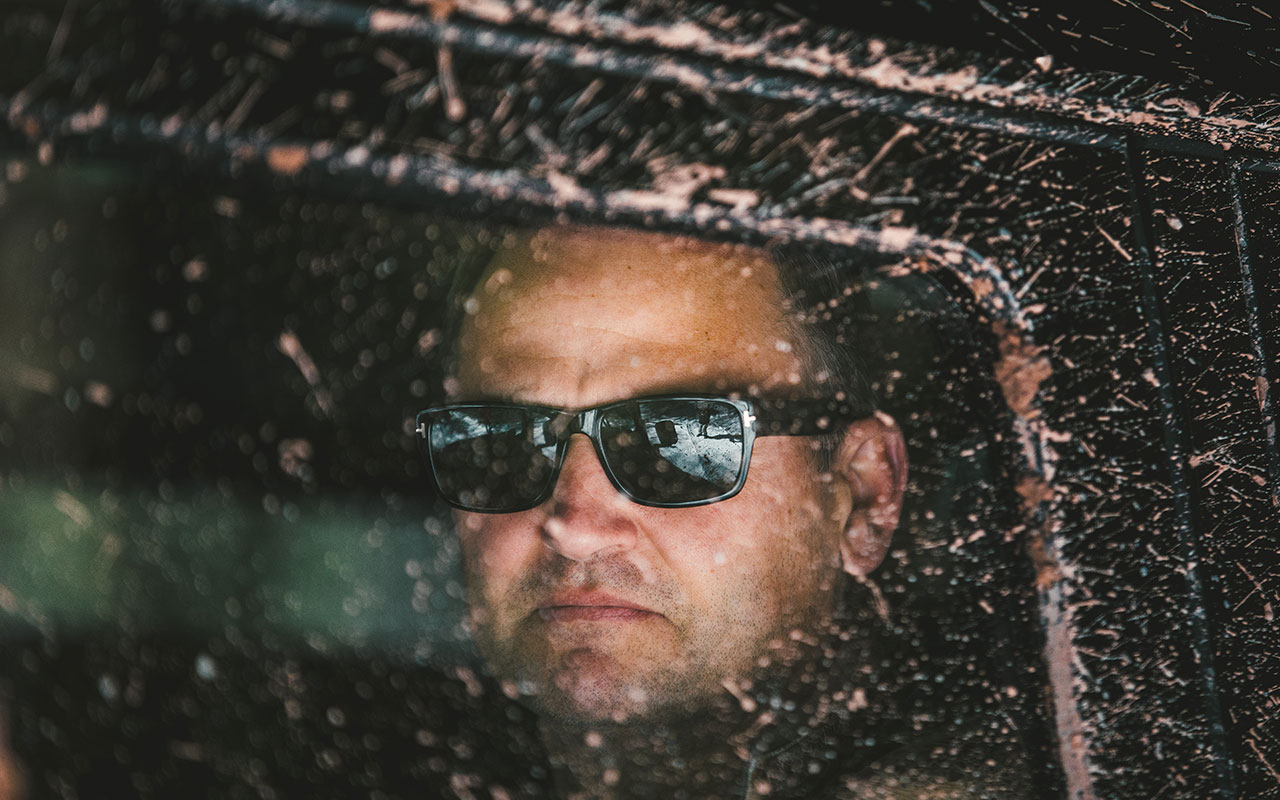 Shake Shack kindly donated their time and hospitality to help facilitate part of the shoot. Andrew, their Store Director was particularly generous and was overjoyed to chat about our brand and product. Plus, being a big fan of Ben's he was stoked to find him behind the wheel and took full advantage of getting a selfie. Manhattan provided the perfect backdrop for a mud-laden Defender and as well as the content we banked it was amazing to spend time in the Big Apple being hosted by like-minded individuals rooted in motor vehicles, adventure and great food. We'd highly recommend anyone visiting New York to check out Classic Car Club and Shake Shack, like us, you won't be disappointed.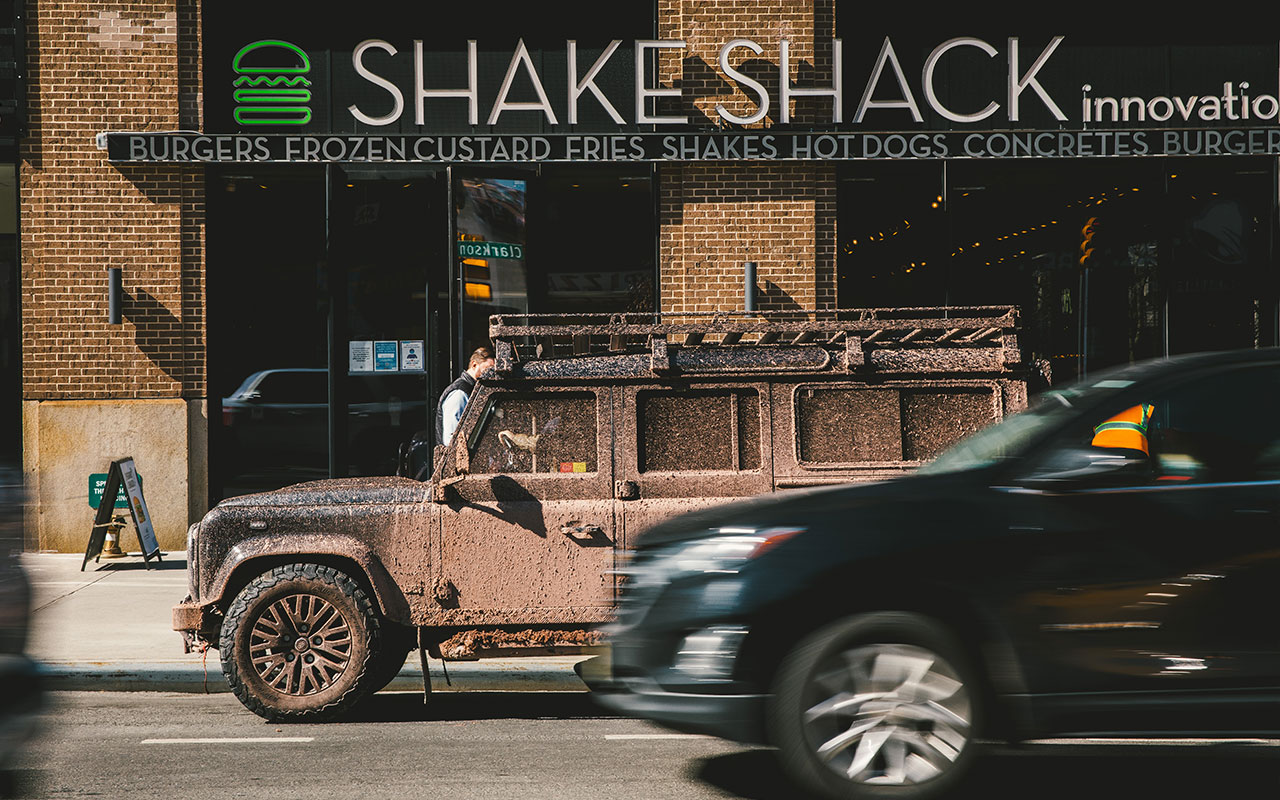 Watch the video here.