SEMA Show Review
The old saying, "What happens in Vegas, stays in Vegas…" might be true but luckily for us, what we left in Vegas was a lasting impression. Our North American SVO division was out in force to coordinate and support the event, whilst ex-Stigand driving ace Ben Collins flew in to join us and pilot one of our LS3 Defender 110's through the dusty terrain of the Nevada desert.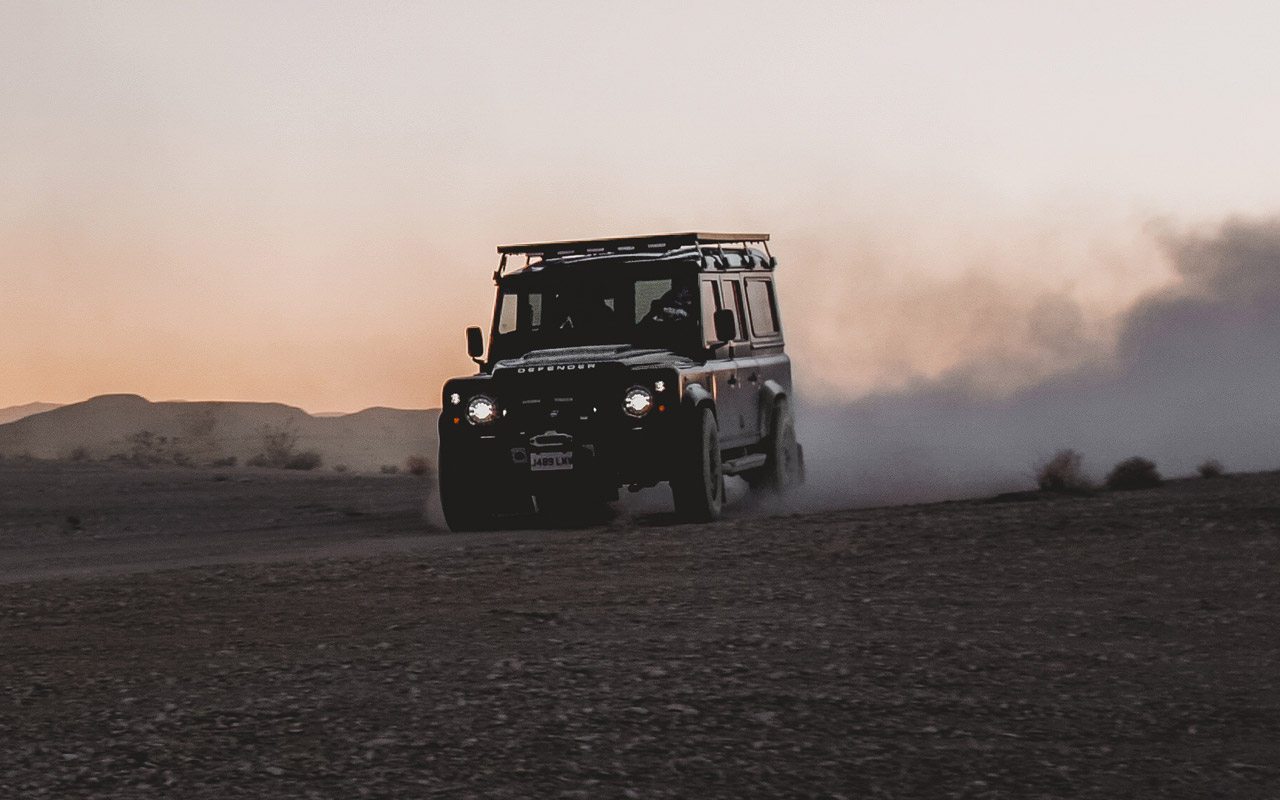 As a prologue to the actual SEMA show, Ben was given a script and the keys to our Santorini Black LS3 110 and encouraged to put the truck through its paces on the outskirts of Vegas, including a duel on the SpeedVegas race track!
It was a fantastic experience to showcase Arkonik's latest Defender 110 at SEMA. It was just as well I had the keys as there were a large number of potential buyers waving their credit cards. As for the rest of the week…that stays in Vegas! Ben Collins | Ex Stig & Professional Race / Stunt Driver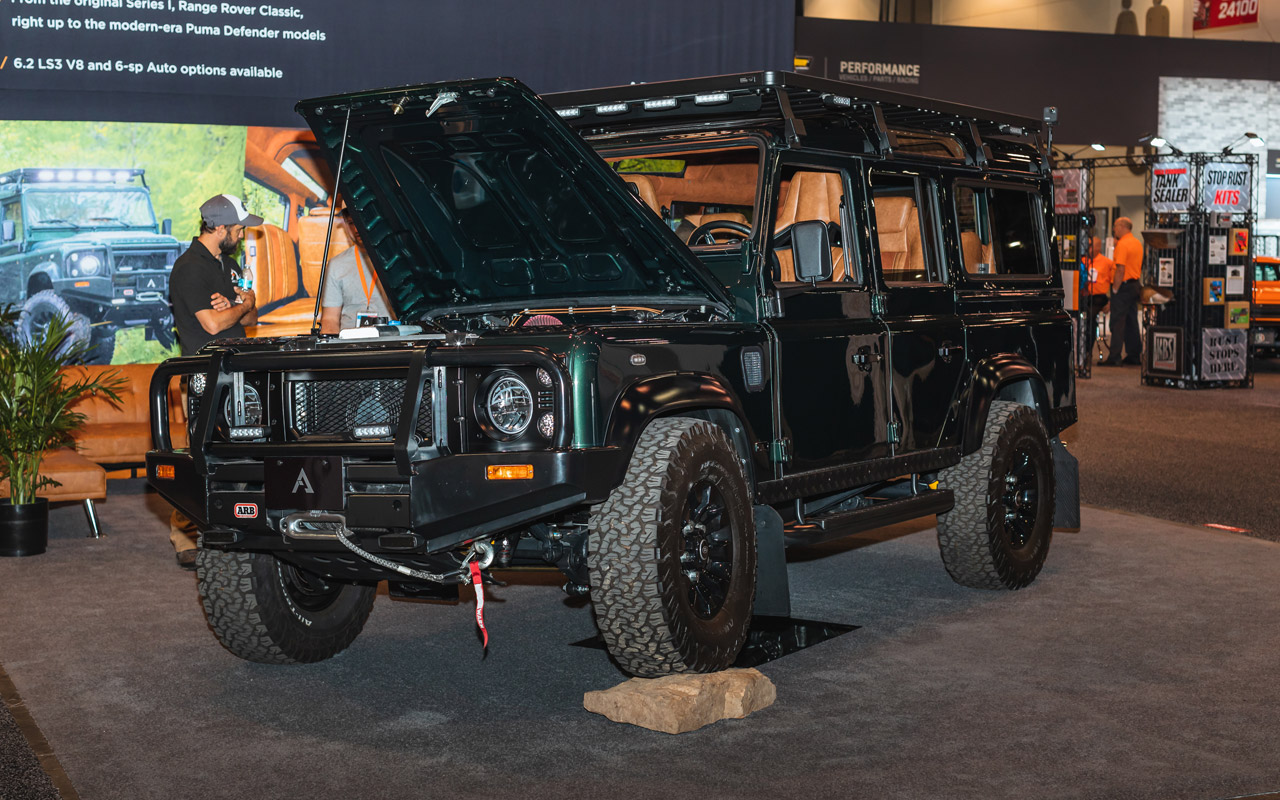 The Event
If we had to summarise the event in one word, it would be…AWESTRUCK! The scale, the diversity and the universal applause for our brand and product was overwhelming. Amongst the industry greats was everything from our trusted suppliers, such as Cooper Tires®, Recaro® and Front Runner® to radical builds by OEMs to independent manufacturers like ourselves.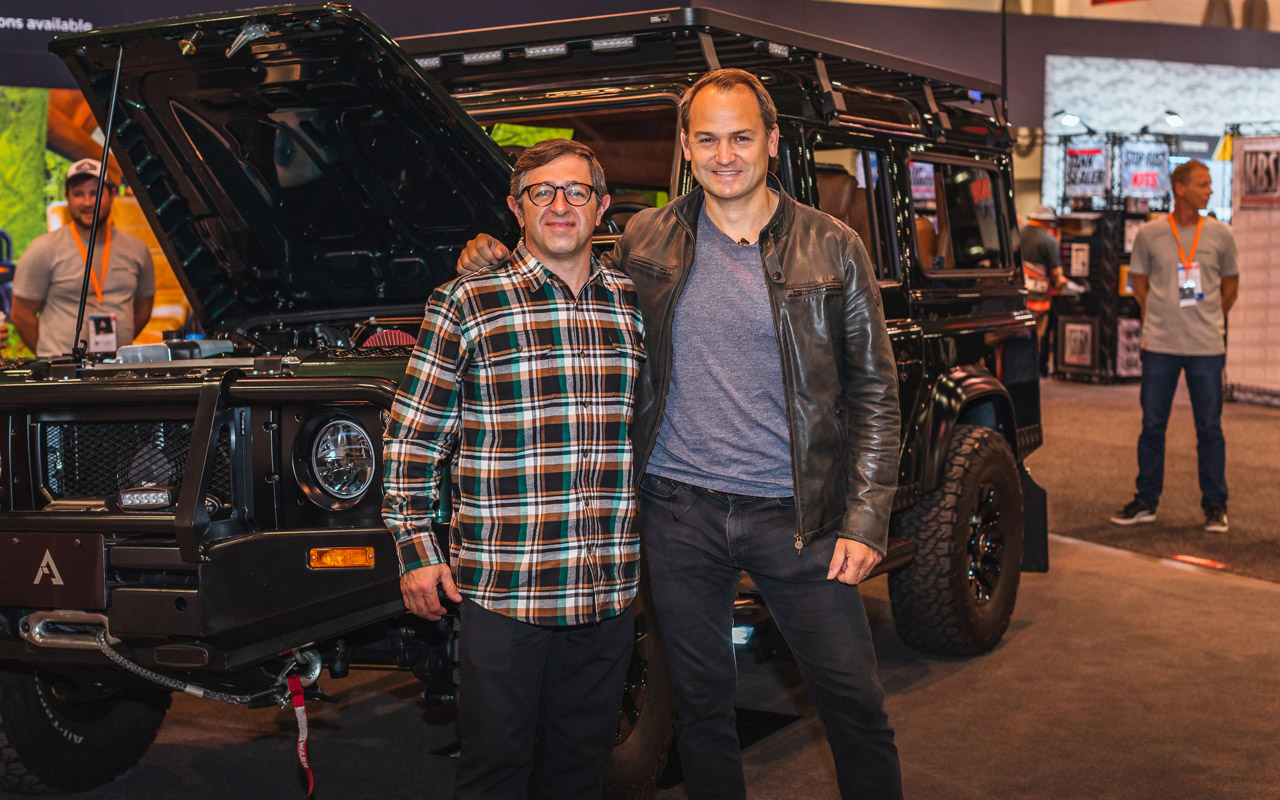 The Handover

The icing on the cake was a client handover of the actual show truck on our stand in the safe hands of Ben Collins. The new owner from Utah was overjoyed when he saw the overland equipped, Epsom Green LS3 110 for the first time and equally excited to have a racing legend walk him through the specification and functionality.
Watch the video here and if you're feeling inspired, why not build your Arkonik today, saving a massive $15k off ALL our custom builds throughout December.