Wind the clock back fifteen years; the first iPhone® was announced, the Tesla® Roadster was revealed, Gordon Brown became our Prime Minister and Arkonik Ltd. was known as Land Rovers UK. Founded by Andy Hayes, still our CEO, LRUK originally supplied the RHD domestic market. We originally just serviced and modified Defenders before realigning and scaling the business to focus on the North American and ROW market, going on to form the global company it is today. Commercial photographer Anthony Barber was one such client and recently dropped in to see us whilst on a photography assignment.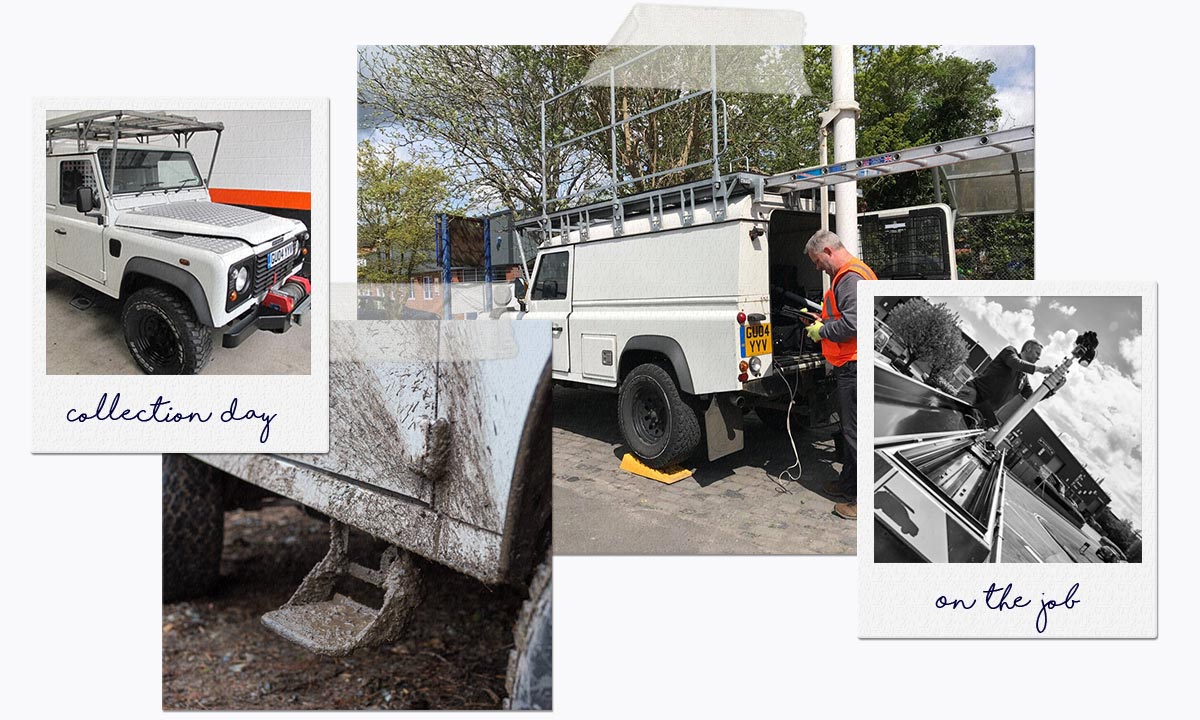 Romantically, I always wanted a Landy as growing up, my Dad had owned one. I recall going on holiday four abreast in the rear when we lived in Yorkshire. When I started the business in 2012 I knew I needed a dependable workhorse that could cope with rough terrain due to the nature of my work. It also required a huge load area, roof rack and a 17-metre portable mast(!) so the search for a utility spec Defender began… Anthony Barber | S.Wales
Anthony found LRUK via a web search and the one he was drawn to was a white utility, diesel 110 with 103k miles on the clock mainly because of the roof rack, as he knew the aforementioned portable mast needed to be fitted, all 155 kilos of it! It came complete with fitted rear storage, which even included a kitchen sink! It was love at first sight and when the deal was done, Anthony opted to have the chassis waxoyled and we're pleased to report it's stood the test of the changing British seasons well.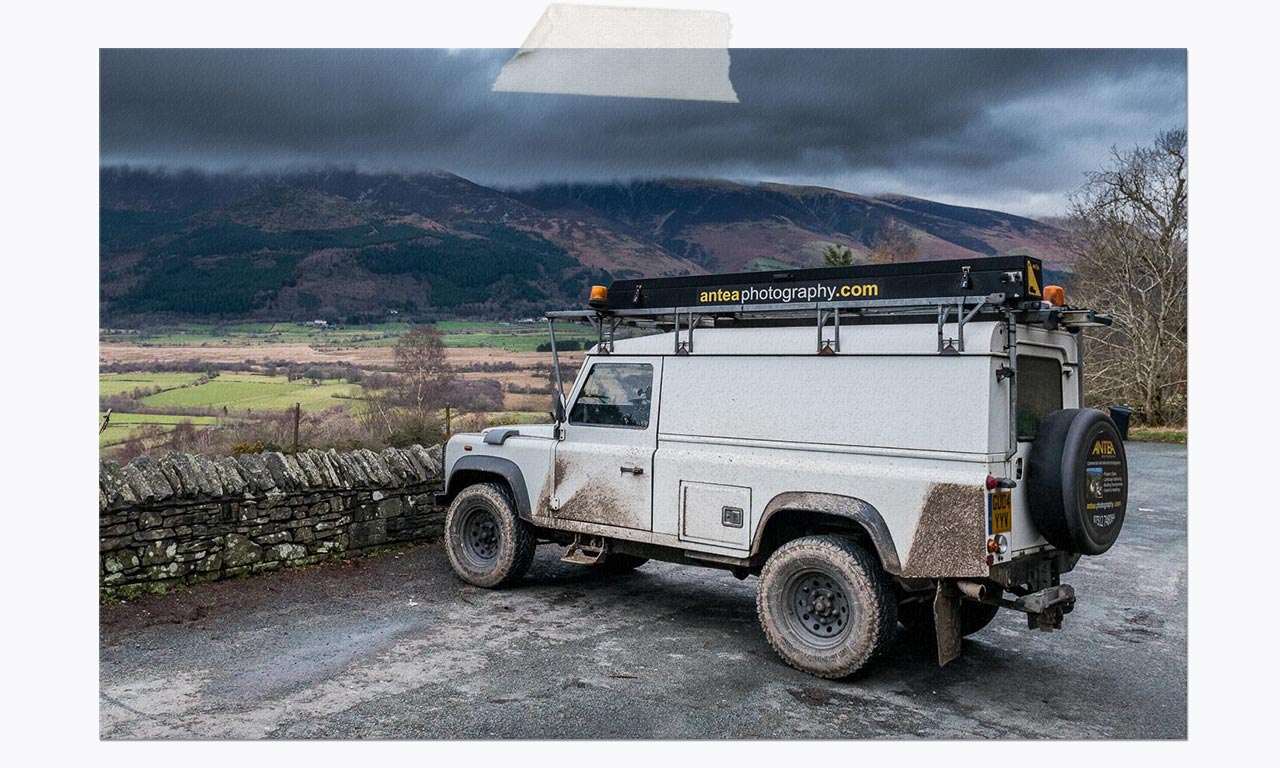 Fast forward to 2022 and it now has 262k miles on the clock and hasn't missed a beat other than consumables and general servicing by his local Land Rover specialist, HBH Ltd. who initially asked if it was fitted with a new chassis due to the condition upon inspection. In fact, the biggest drama Anthony had during his entire ownership was when it got stuck on a beach in Mumbles, South Wales due to a fast turning tide on the very wet sand. Needless to say, the winch came in very handy that day! During his visit, Anthony enjoyed seeing our production facility and remarked how amazing it was to see the growth, and how varied and pristine our builds are today.