As a symbol of rural life and durability, The Defender is the workhorse of the automotive world. An elegant and striking D110 station wagon, COLT is built for purpose but executed in style to embody the best of its breed.

Every element of COLT's design reflects a symmetry of usability and style, as a vehicle that can take any type of journey or use in its stride.
Watch our full featured film here.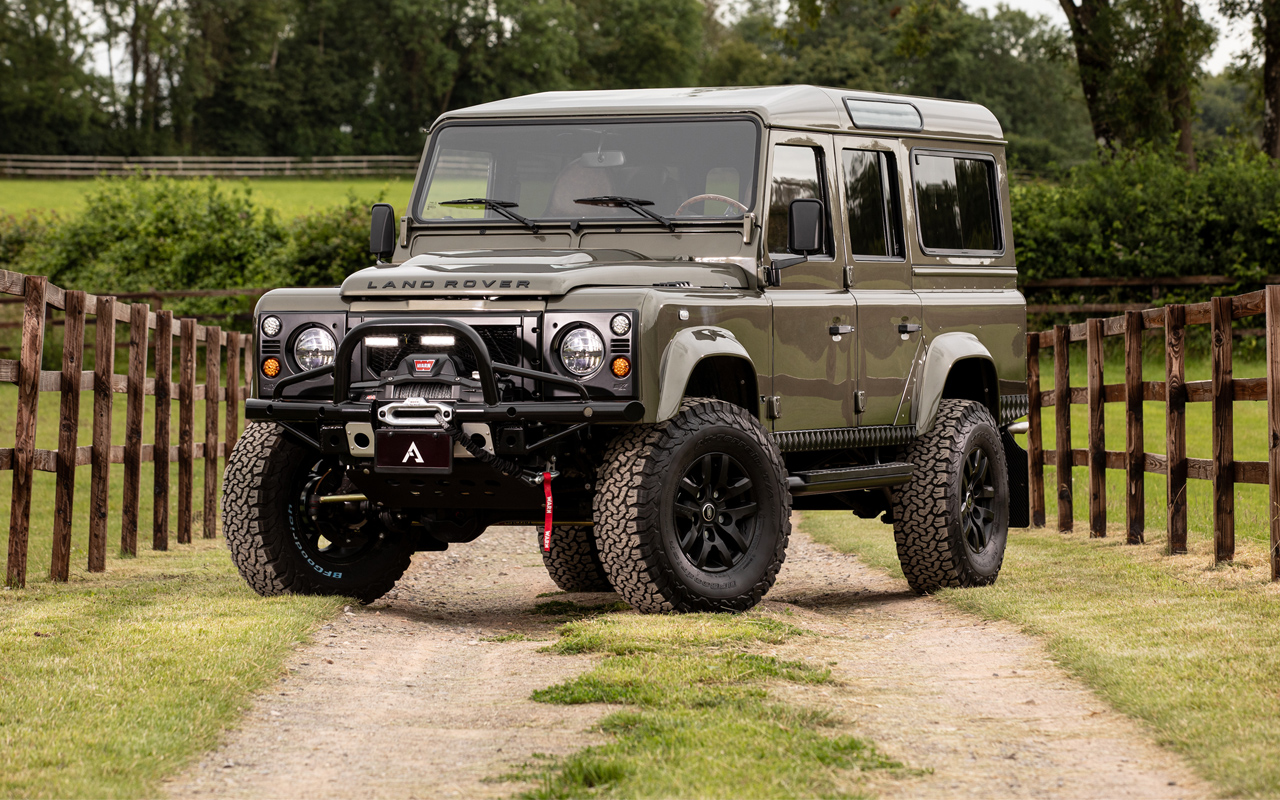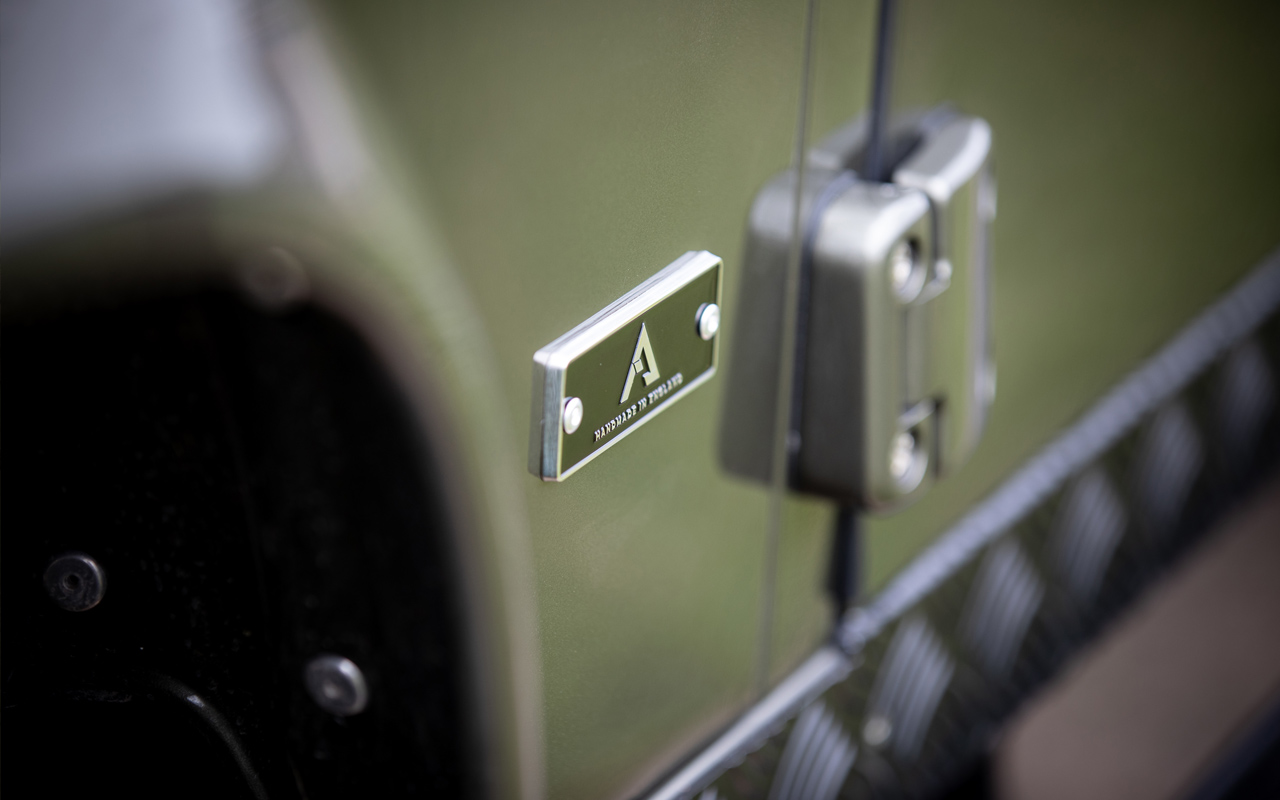 EXTERIOR
The Willow Green bodywork draws on a rural setting, with a metallic finish that elevates the look to a contemporary and eye-catching finish. Blending a clean and striking First Four® Shadow bumper with the enhanced usability of the WARN® Zeon 12-S winch with plasma cord, LED spotlights and award-winning BFGoodrich® All-terrain tires.

It is irrefutable that COLT stands out in all environments with the versatility and stability to tackle any situation and terrain whilst maintaining elegance and beauty to behold.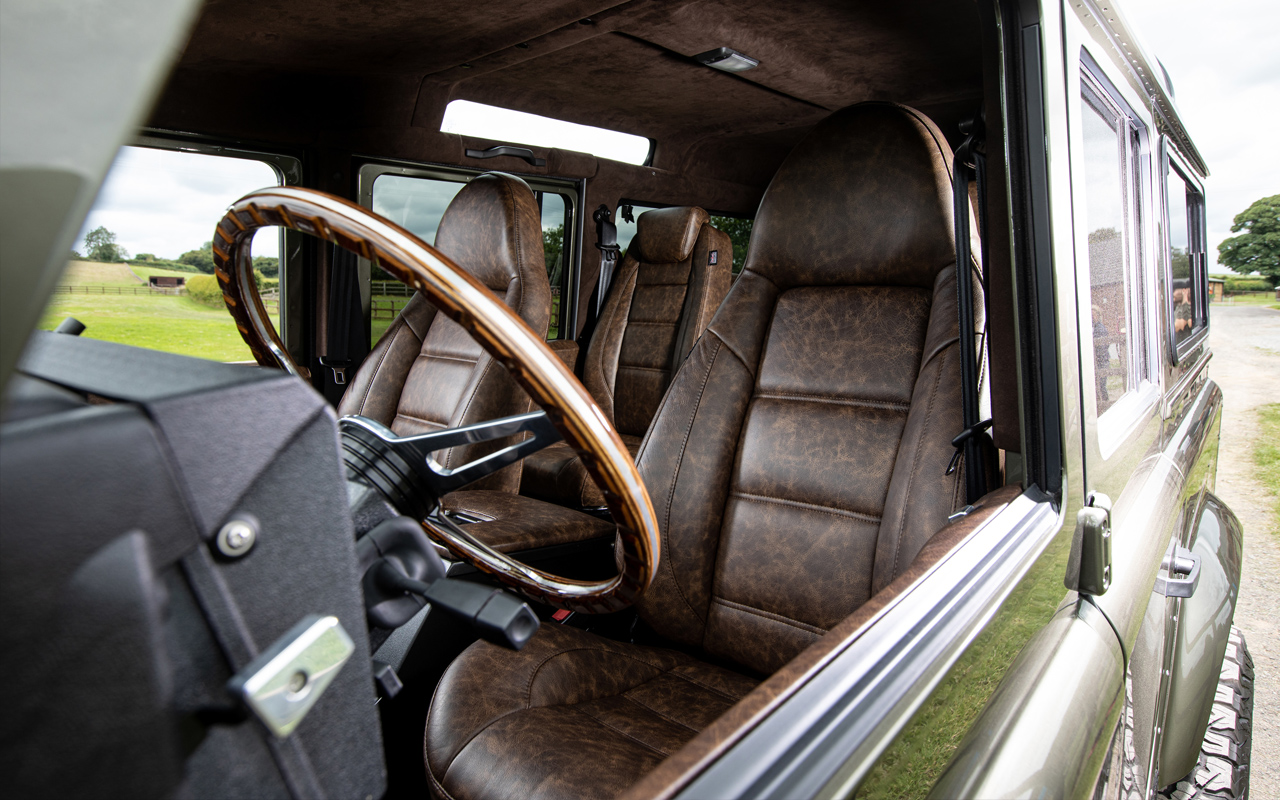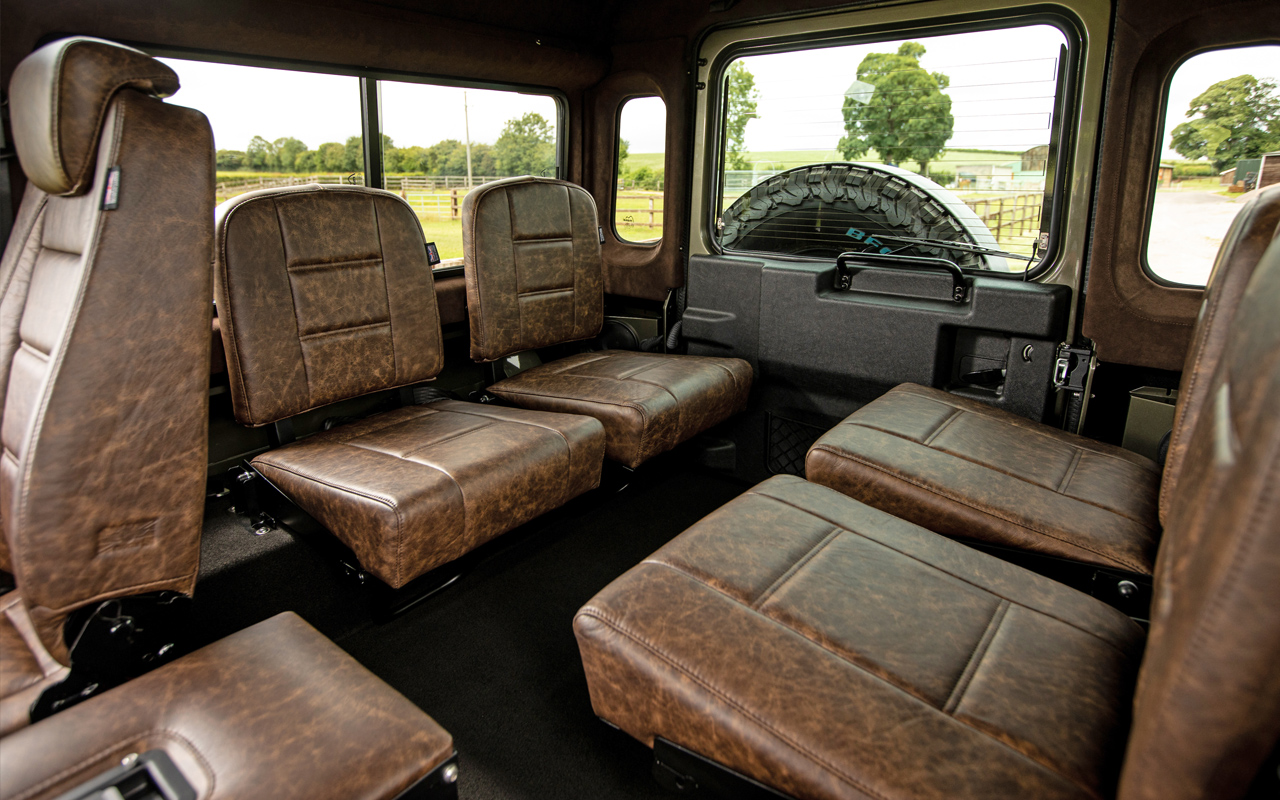 INTERIOR
As with all Arkonik builds, this station wagon has been fitted with tailored sound-proofing and carpeting throughout. What is distinct about COLT, is that behind the stylish design with Vintage Thatch leather trim and the Evander 15" wood-rimmed steering wheel; its purpose is driven towards functionality.

COLT features electric windows in the cabin and middle row, a Pioneer® premium sound system with Apple® CarPlay and reversing camera display, plus front and center lock-boxes both with USB ports.

See more photos here