As part of our Charleston handover / collection process, we offer all our clients a Woodland Driving Experience. This is a fantastic opportunity to drive your own freshly restored and reimagined Arkonik Defender in a safe, off-road environment with an experienced tour guide.

You'll learn basic off-road driving skills and how to properly utilize your vehicles' capabilities, many of which can be applied in day-to-day driving situations. As part of your tour, you'll be provided with a handheld radio enabling you to communicate directly with your tour guide in their lead Land Rover Discovery.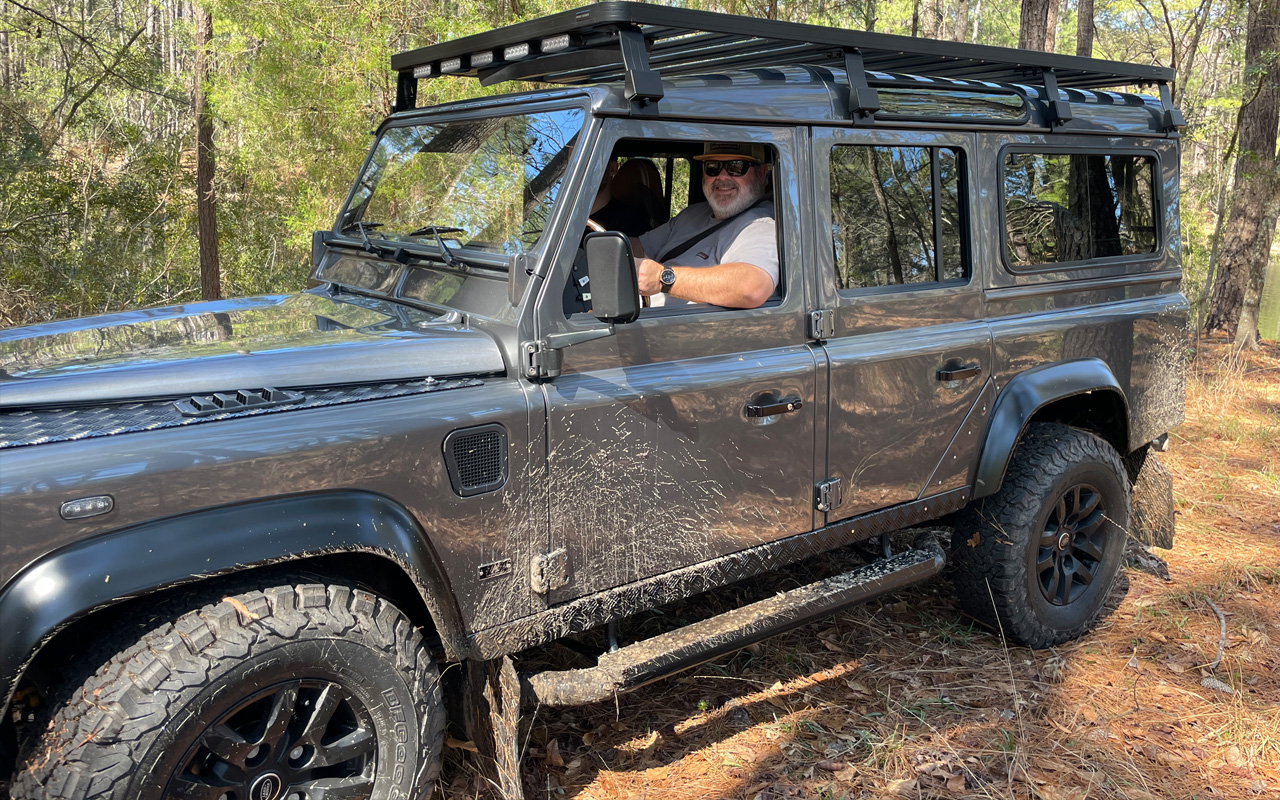 Made up of a mixture of gravel and hunting tracks, the terrain has been chosen specifically so as not to damage your truck, yet provide an authentic off-road experience.

The experience lasts for approximately two hours and includes a picturesque refreshment stop where you can enjoy a charcuterie-style picnic overlooking Autumn Lake.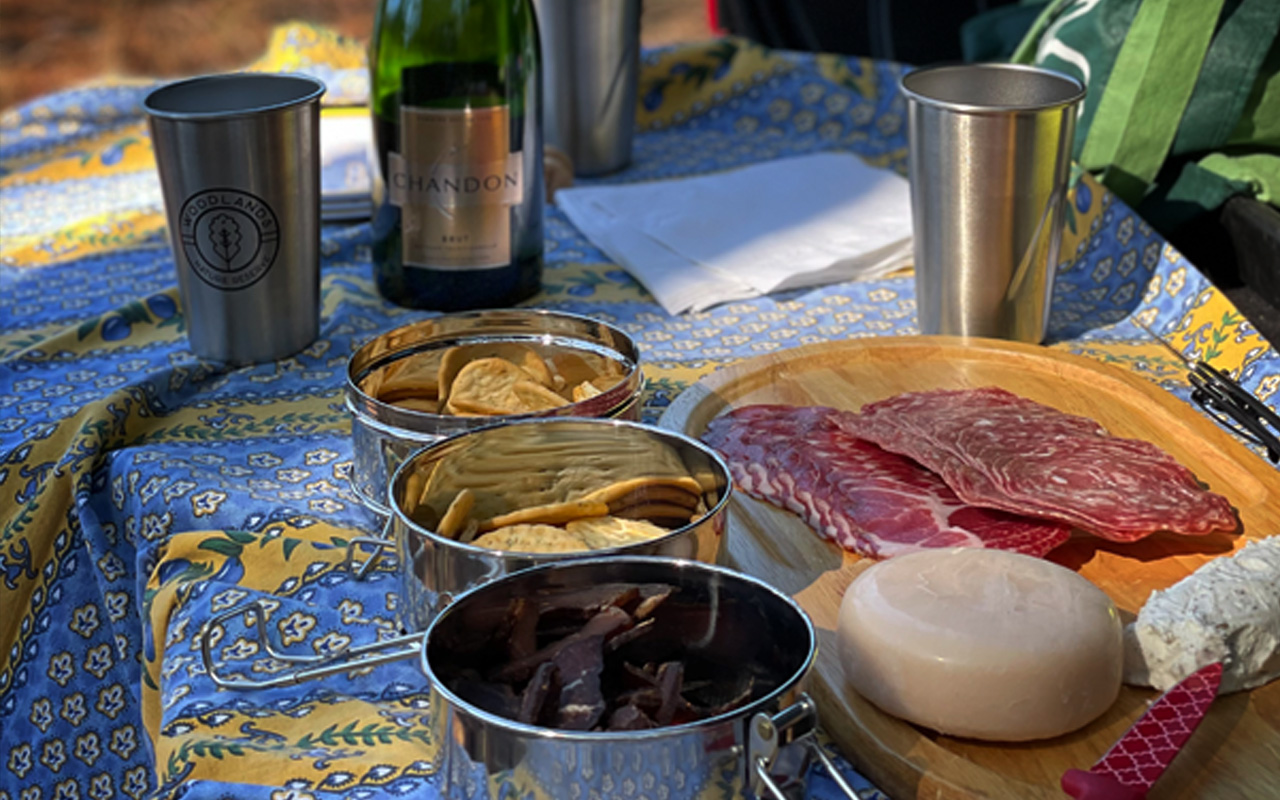 About the location
The Woodlands Nature Reserve is a vast 6000 acre nature reserve including 11 lakes, a blackwater swamp, and an abundance of natural beauty and wildlife. Situated just outside of Charleston, the privately owned property is one of the largest privately protected reserves in the area.

The Woodlands Nature Reserve is passionate about making the natural beauty and immersive outdoor experiences unique for its visitors in a way that honors the property by enriching both the land and those who experience it. Through camping opportunities, weddings, public & private events, and an array of recreational activities, The Woodlands Nature Reserve is a place meant to inspire and evoke a deep sense of enjoyment for the natural outdoors.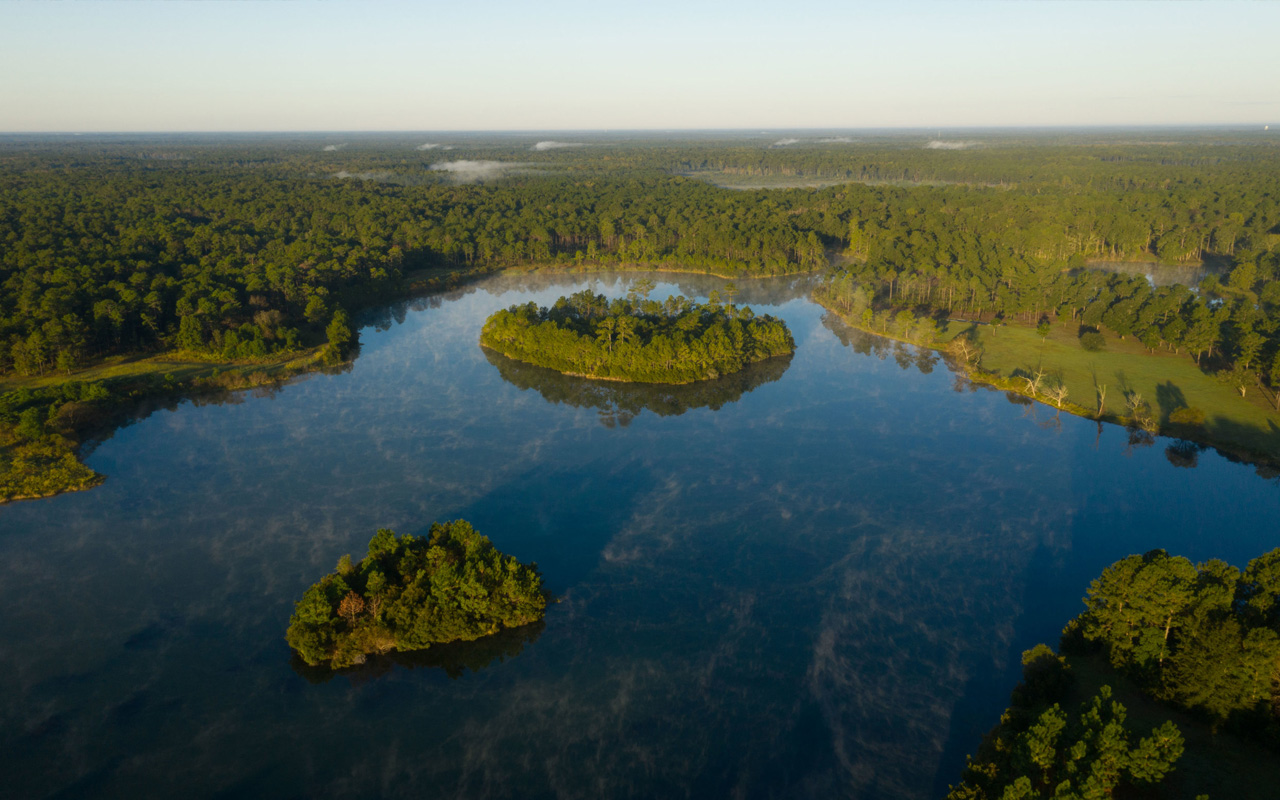 To learn more about our bespoke Woodland Experience in Charleston, South Carolina please call 1-800-984-3355 or email us.