The Maughan's are an outdoor loving family based in Littleton, Colorado. They like nothing better than hitting the mountain trails and can't wait to do so in their new pair of Arkonik Defenders. Mrs Maughan has been dreaming of owning her own Defender since she was a teenager and, as you can see from the video, she couldn't be happier now that dream has become a reality.
Watch the video here.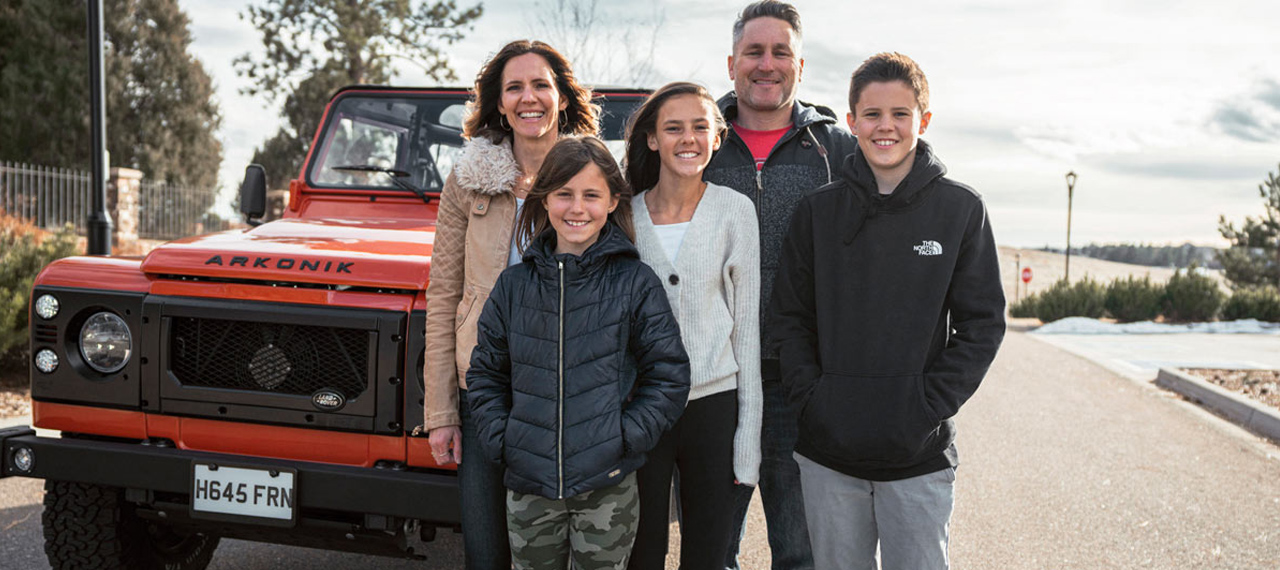 In my mind, the Defender is the coolest family car we could ever have. Amber Maughan
AMBER D90
This D90 is a real show-stopper with Firesand Orange paintwork and satin black accents. The Maughans are keen to keep the canvas top stowed away so they can take in the crisp, cool air on their four-wheeling adventures together; splashing through puddles and visiting Colorado's best hiking and camping spots.
View the full spec here.
"When I was 12 years old, I saw a family who were new to the neighbourhood, drive down the street in a white, Jeep type car. I wasn't much of a car person, but I knew that it was the coolest car I had ever seen and I thought to myself, I will have one of those cars one day. Fast forward a few years and I'm married with three awesome kids. In my mind, the Defender is the coolest family car we could ever have. To have a car that could climb a mountain with ease and take my family off the beaten path to explore more of our beautiful state is a dream come true!"
Amber Maughan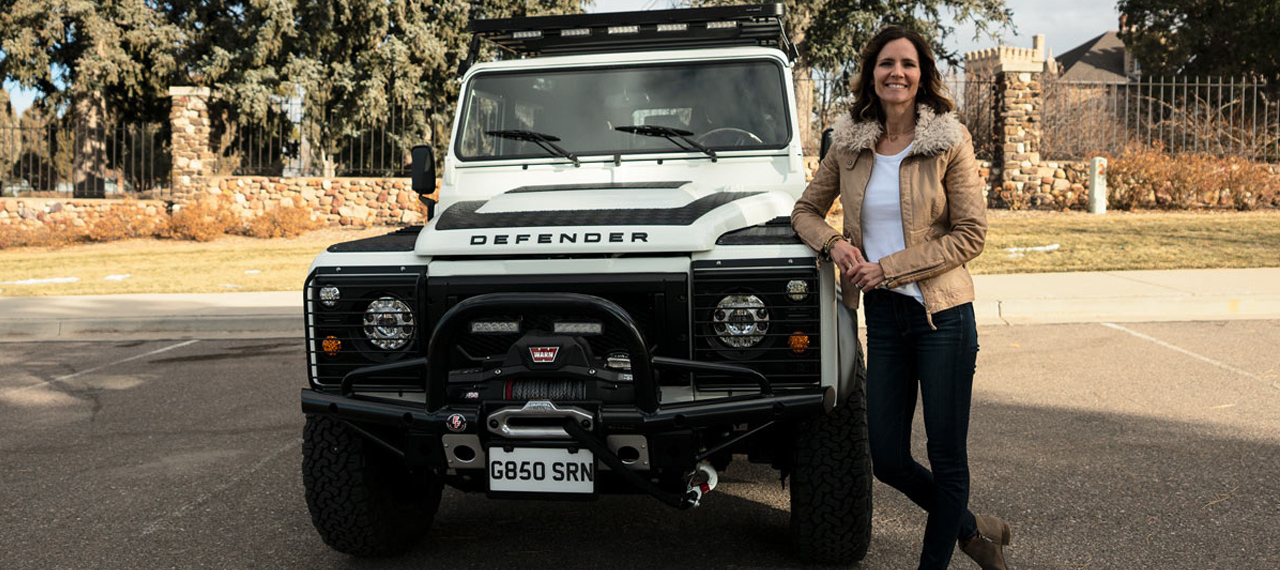 BLIZZARD D110

BLIZZARD is a fully equipped D110 with Alpine White bodywork, offset by a full accompaniment of Satin Black chequer plate, plus wheel arches and Kahn® Defend alloys to match. This station wagon will be the perfect vehicle for family days exploring the old silver mining trails surrounding their cabin in the Rocky Mountains.
View the full spec here.