DUNE is a beach-ready soft top D90, poised for a new life in the sunshine state of Florida. The adventurous owner of this bright and breezy Defender needed a vehicle to accommodate both his beach and city lifestyle; something with enough cargo space for his kitesurfing and paragliding gear.
The design brief also required this vehicle to be equipped to cope with the fluctuating Florida weather fronts. The Safari snorkel and 2" suspension lift kit ensure DUNE is prepared for the hurricane season, whilst the removable soft-top is perfect for cruising along sun-drenched shorelines.
My professional life is as a criminal defence lawyer but my alternate life is immersed in adventure. My design is focused on being practical at the beach. The ability to enjoy the sunshine and breezes and yet be able to cover up for the downpours made the convertible option a must. A rugged vehicle was required but I never wanted to give up style and beauty for when I am off the beach and living the city life. This D90 will give me everything I need. Mr Brown, Owner | Florida, USA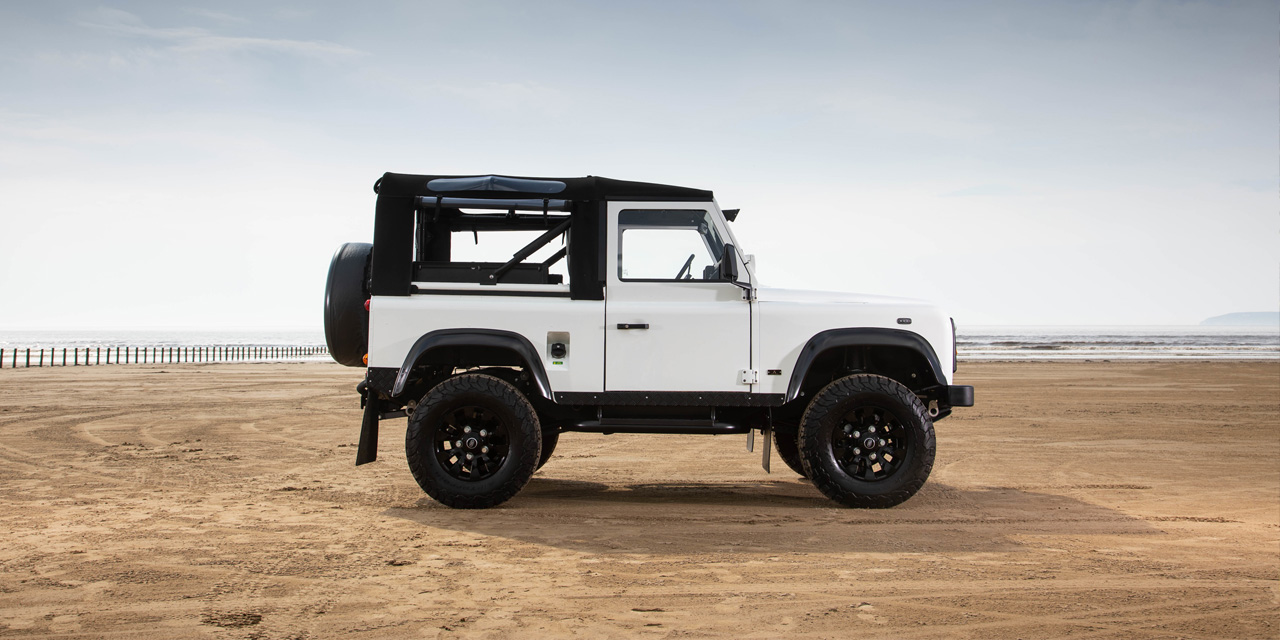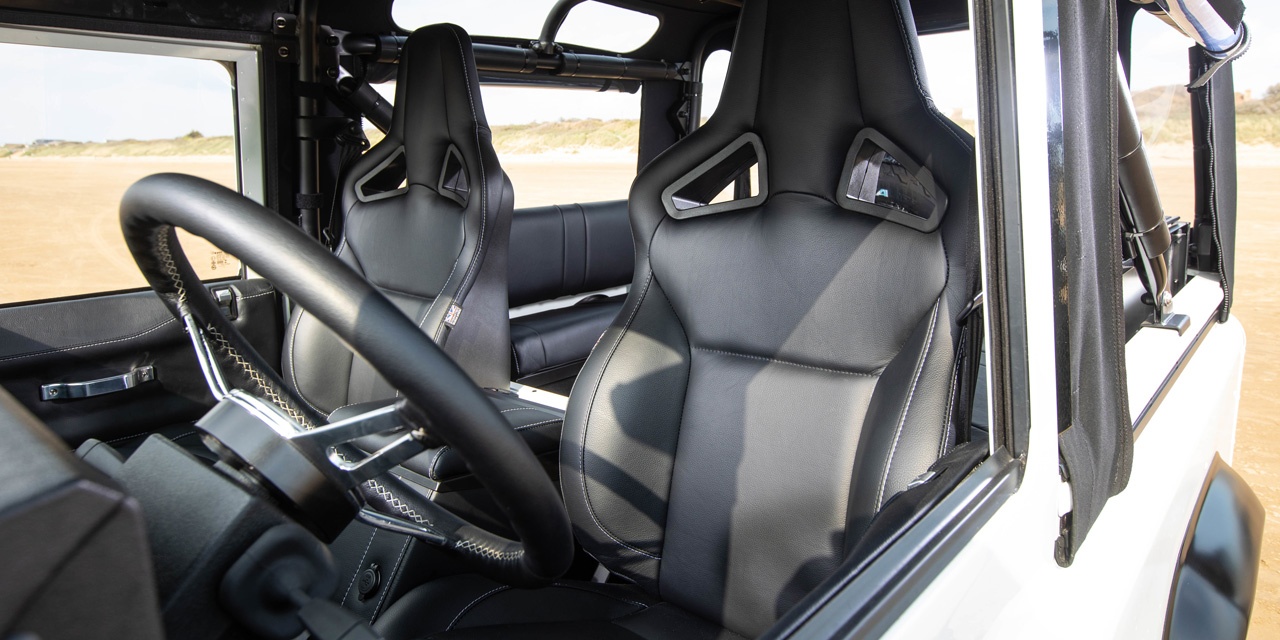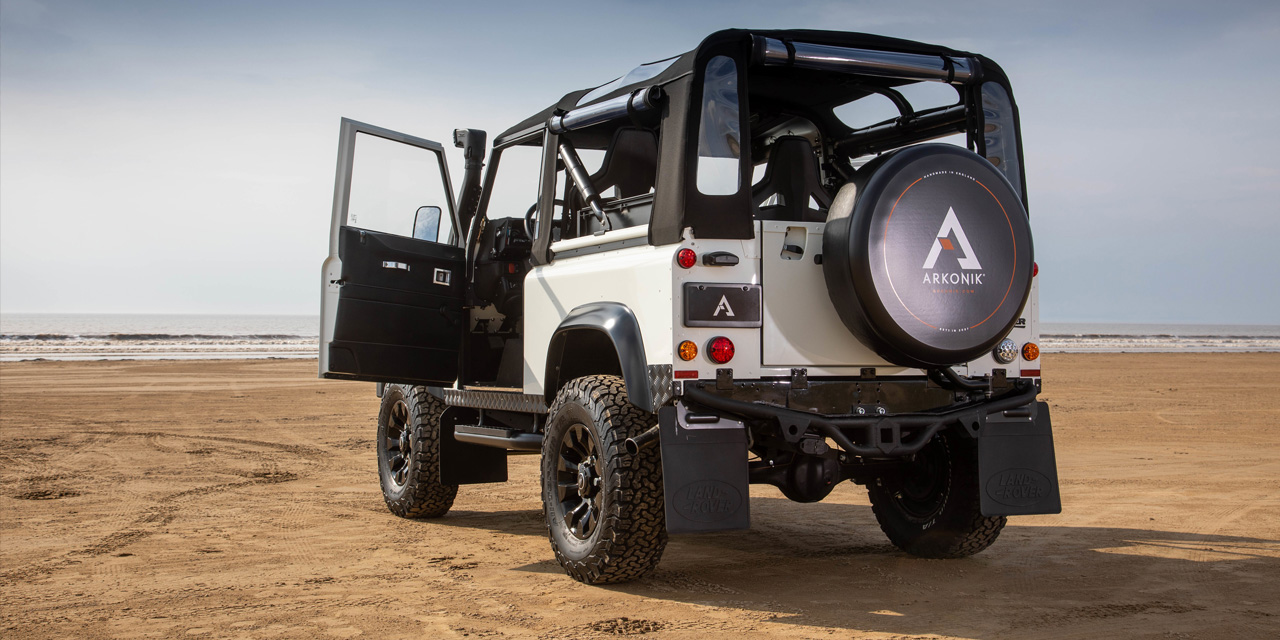 The full specification and photo gallery is available here. Alternatively, if you'd like to discuss creating your own unique take on this automotive icon you can contact us here.

*Price is in USD ($) and is an estimate for your own build based on the same specification. Excludes delivery.