Land Rover Defenders have long since been synonymous with the Royal family. Solid, dependable and practical. Our latest edition to be Restored and Reimagined, BARBICAN D110, has all of these traits and then some.
Watch the film here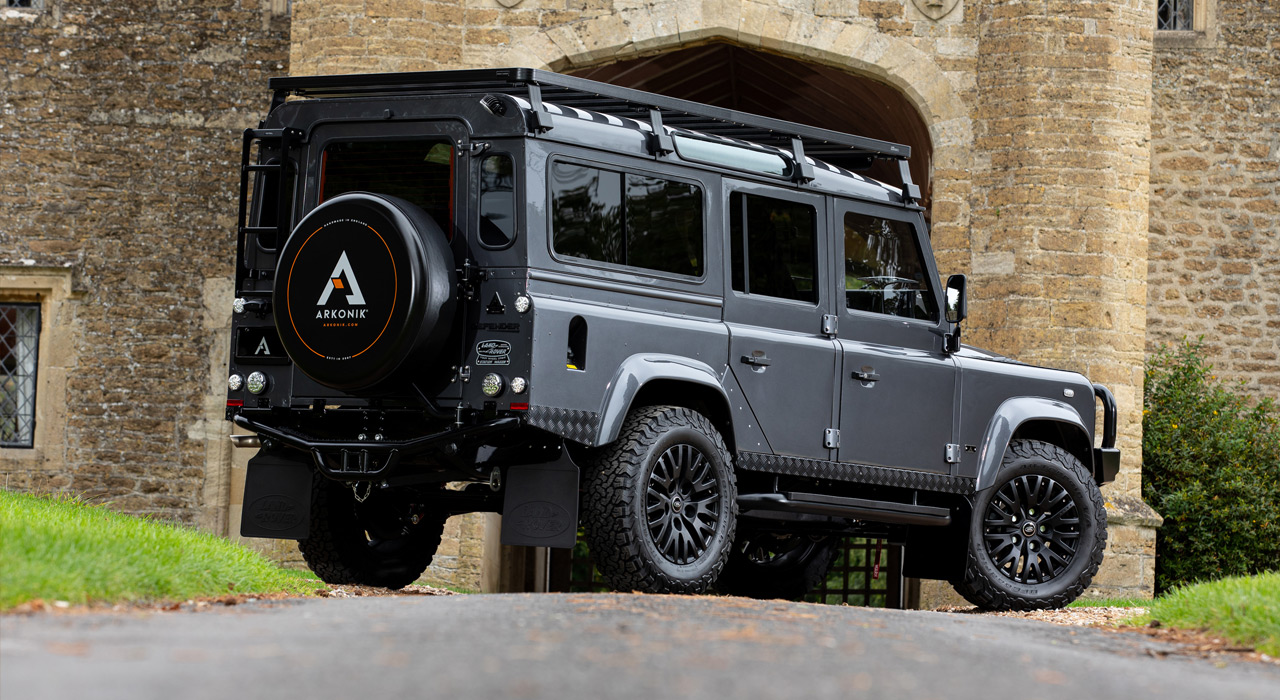 EXTERIOR
Bonatti Grey coachwork accentuates this V8 station wagons regal demeanour. Its iconic form highlighted with jewel-like accessories, from an ARB® Deluxe bull bar and WARN® Zeon 12-S winch to its KAHN Defend 1983 18" rims. Additional practicality comes in the form of the celebrated Front Runner® Slimline II roof rack. This Arkonik Defender is guaranteed to be loved and enjoyed for generations to come.
See the full spec here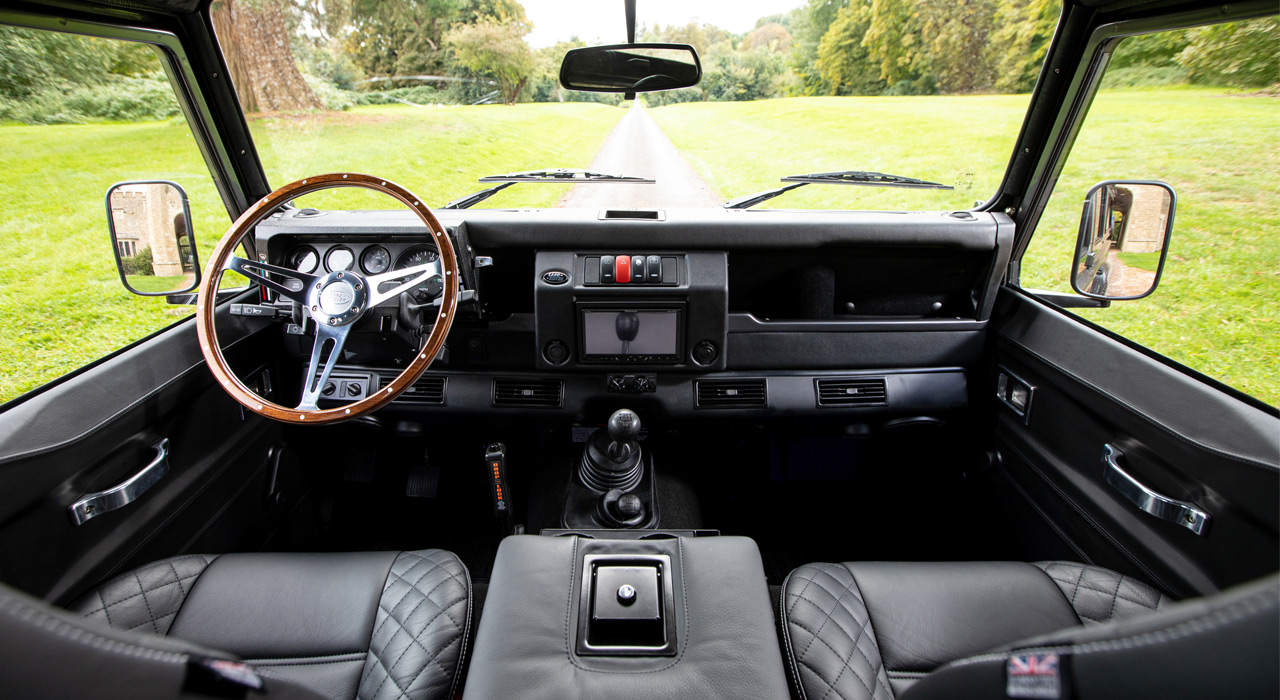 INTERIOR
To complement the Satin Black exterior accents, the interior has been trimmed in luxurious Black leather with a diamond cross stitch. All touch-points, from the wood-rimmed steering wheel to the alloy door furniture have been elevated to provide the owner with a touch of class. Authentic restorations are all about respecting a vehicle's bloodline, however, we have brought this Defender right up-to-date with a Pioneer® infotainment system providing Apple® CarPlay and a reversing camera display. It is also fitted with a Defender Defender® GPS security system.
View the gallery here