Defender has been a symbol of protection and endurance since its inception. As an owner, you can be safe in the knowledge that your vehicle can handle almost any environment you find yourself in. Through utilitarian design, precision restoration and flexible drivability, our vehicles provide peace of mind when you need it most.
Defenders are loved for their analogue nature and the simplicity this provides when it comes to maintenance. The absence of tech, combined with their reasonable economy and infinite capabilities, make them a vehicle to be cherished in a complicated world.
GUARDIAN D110 is an Arkonik stock vehicle available to purchase today for $190,000 plus delivery. Contact our sales team here.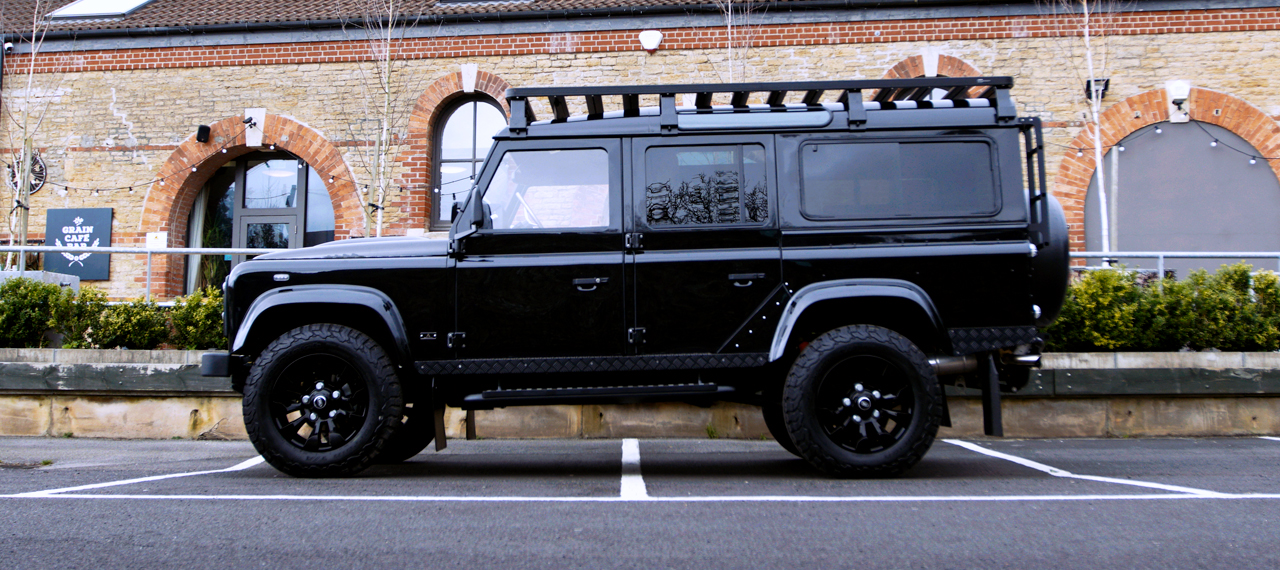 EXTERIOR
GUARDIAN is clad completely in Santorini Black, hand-polished to a crystal-like pristine finish. The front end is pared back to accentuate the KBX® grille and light surrounds, powerful TruckLite Twin-Cat LED headlamps and subtle clear sidelights. 18" Sawtooth alloy wheels are wrapped in award-winning, BFGoodrich® KO2s; designed for ultimate traction control on all terrains.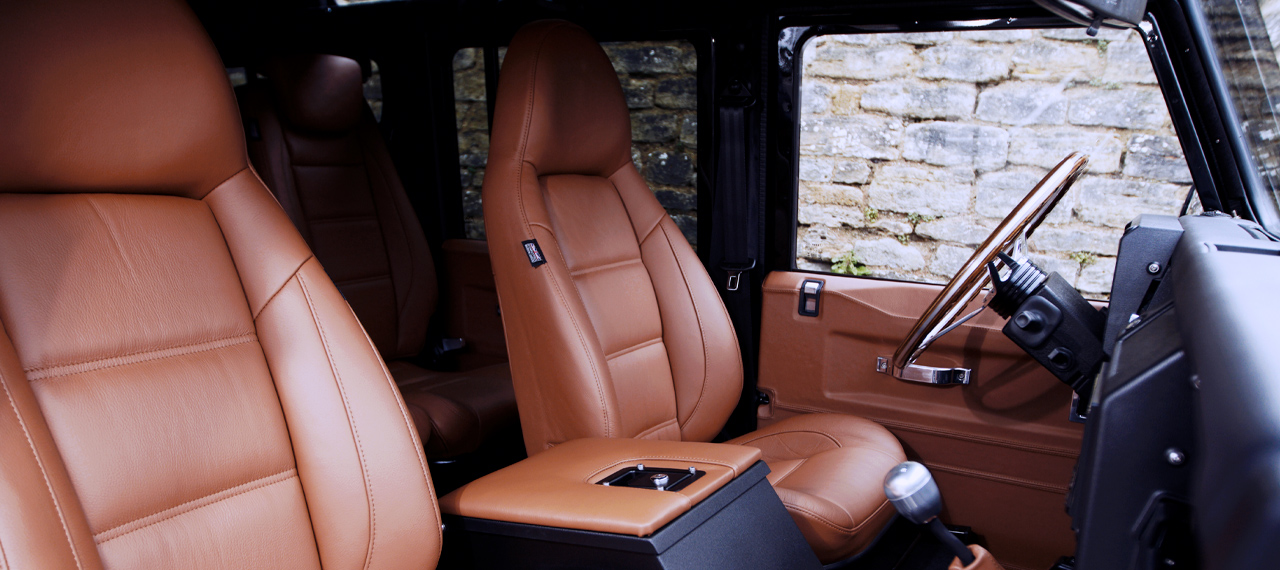 INTERIOR
Saddle Tan seats are perfectly balanced with upholstered door cards, cubby box and gear gator in highly resilient matching leather. This station wagon can transport up to nine passengers with comfortable Modular seats up front, three centre row seats and bench seats in the load area. Noise, vibration and heat insulation is overlaid by black carpeting throughout, whilst black suede headlining adds a luxurious finishing touch.
View the full spec here.