The Adventure
After the euphoric Handover of CELTIC in Wissant Northern France, the intrepid duo set off for the coveted shores of Iceland. Their virgin road trip encompassed over 1300 kilometres. Taking in Antwerp, Dusseldorf, Bremen right up to the Northernmost tip of Denmark, Hirtshals. Here they got to flex their sea legs when they hopped on the awaiting ferry to Seydisfjordur in Eastern Iceland.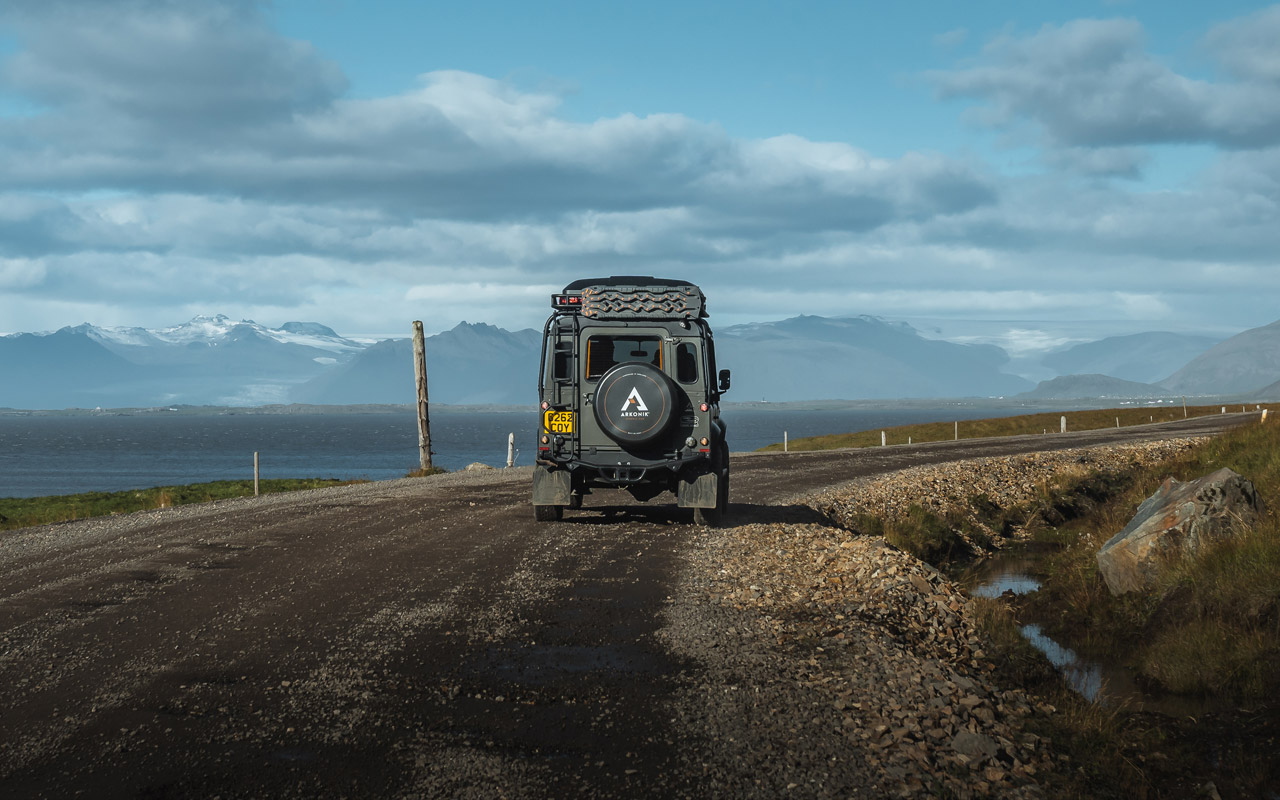 Land of the Vikings

After a refreshing overnight stop, Gerri and Chris headed southeast along the picturesque coastal road passing through mile after mile of mesmerizing landscape. Where glaciers gave way to volcanic sand and cascading waterfalls as high as the clouds.
As predictable as Iceland's charms might be, the weather is equally as unpredictable. Night-time gale force winds led to a road closure on the eve of the couple's rendezvous in Höfn with Andy and Brad from Arkonik, who were there to document the adventure, meaning they had to turn back.
I would absolutely put Arkonik at the top of anyone's list. I would encourage you to look at other options as that will cement for you that Arkonik is 'the' premium brand when it comes to bespoke Defenders. Chris Flanagan | Owner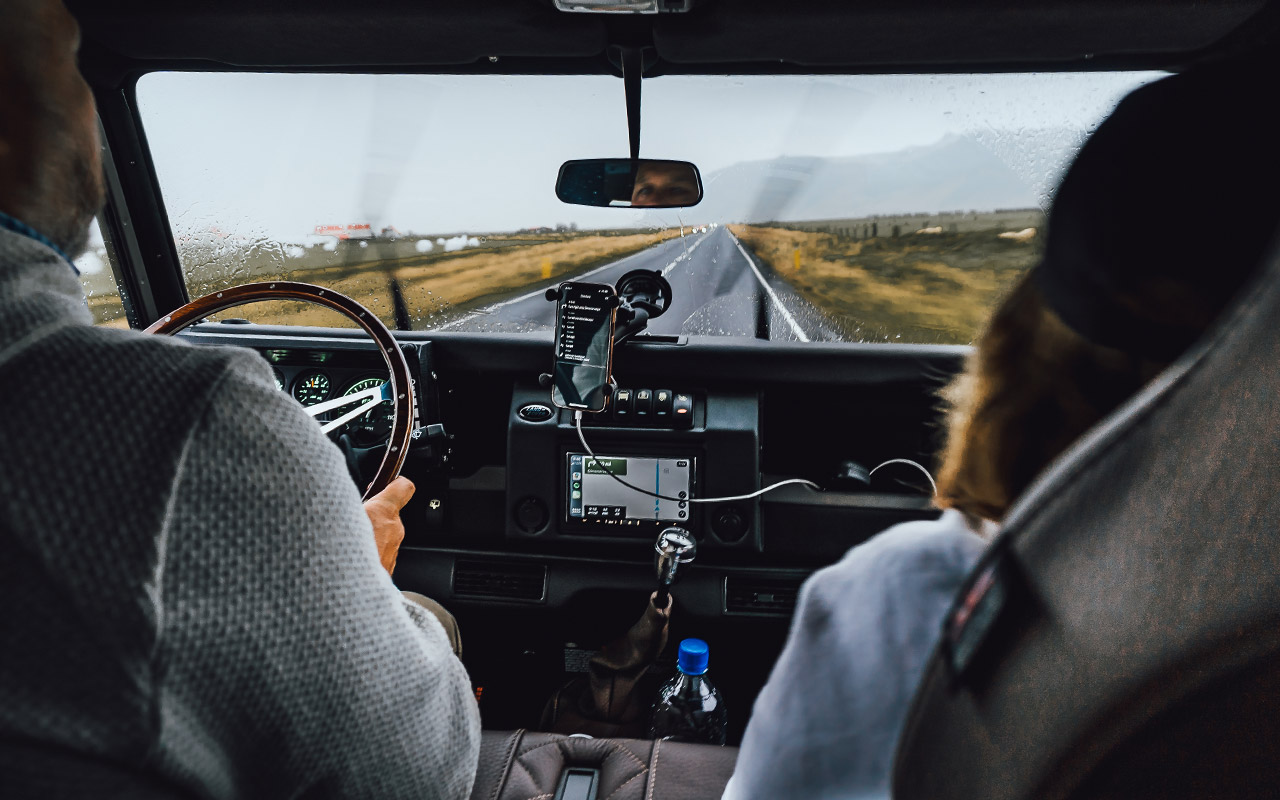 What a difference a day makes
Luckily a new day brought a new dawn and this one was totally befitting of the spectacular landscape. Gerri and Chris arrived early the next morning and joined Andy and Brad for breakfast in Höfn. After a quick debrief and a fuel stop they all set off to explore the South of the island in convoy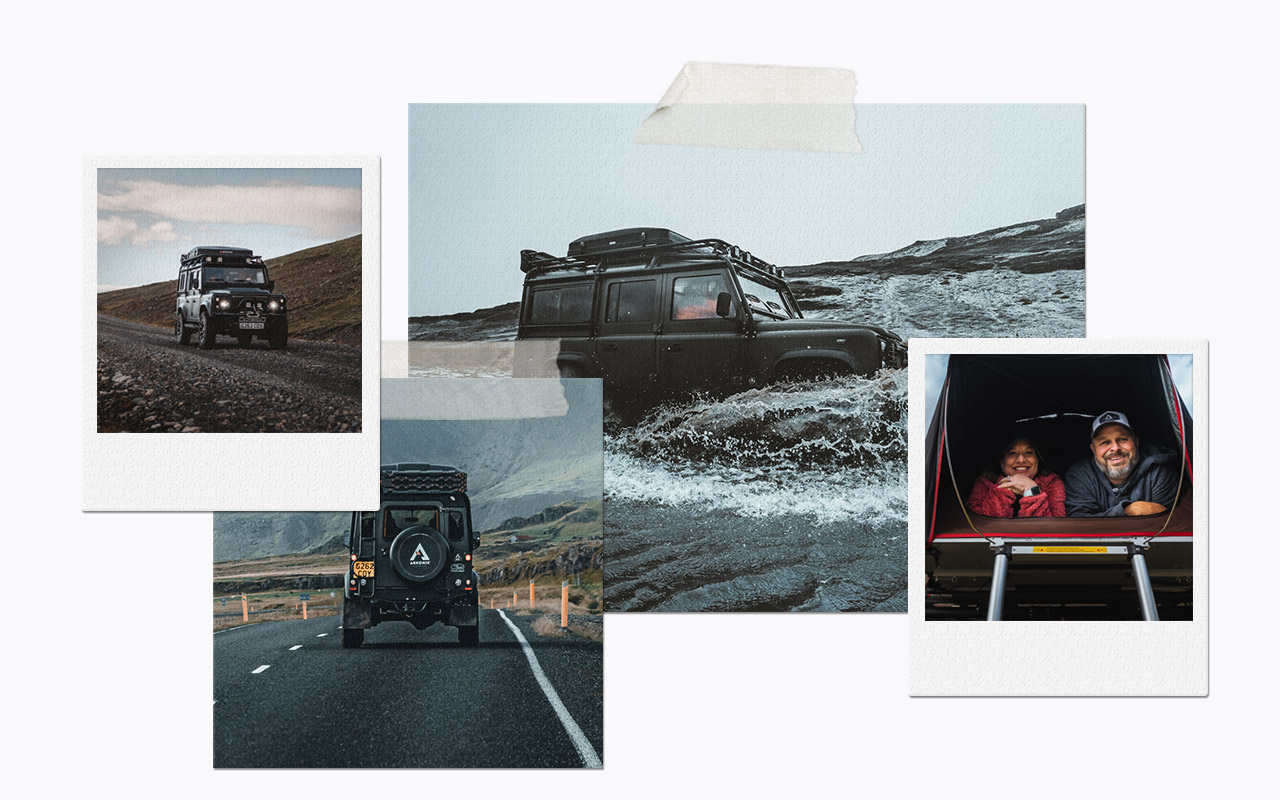 The first stop was at the exposed mountainous headland of Stokksnes. Its iconic black sands provided the perfect backdrop for the Defender. Next, the prevailing chilly Icelandic winds led them inshore and they discovered an equally dramatic, yet totally different landscape. An unexplored 'F' road leading them to a rocky riverbed where the fresh mountain water congregated in crystal clear pools before joining the ocean

The journey continued west to Vik and en route, they were treated for mile after mile to the natural splendour of Iceland. Glaciers, waterfalls and volcanic rock were just some of the diverse landscapes encountered. A lovely evening was spent sharing their own experiences and sampling exquisite local produce.


The Highlands

The final day brought yet another weather front but undeterred the group set off after a hearty breakfast to meet Chris' Icelandic friend Christian. An ex fireman and avid explorer he also runs a retreat. Christian took the wheel of CELTIC and led them deep into the highlands where rainfall gave way to blizzards and snow-covered tracks as far as the eye could see. Great fun was had putting the Defenders through their paces. CELTIC's combined BFGoodrich® All-Terrain tyres and raised Terrafirma® suspension making light work of river crossings and snow-capped peaks.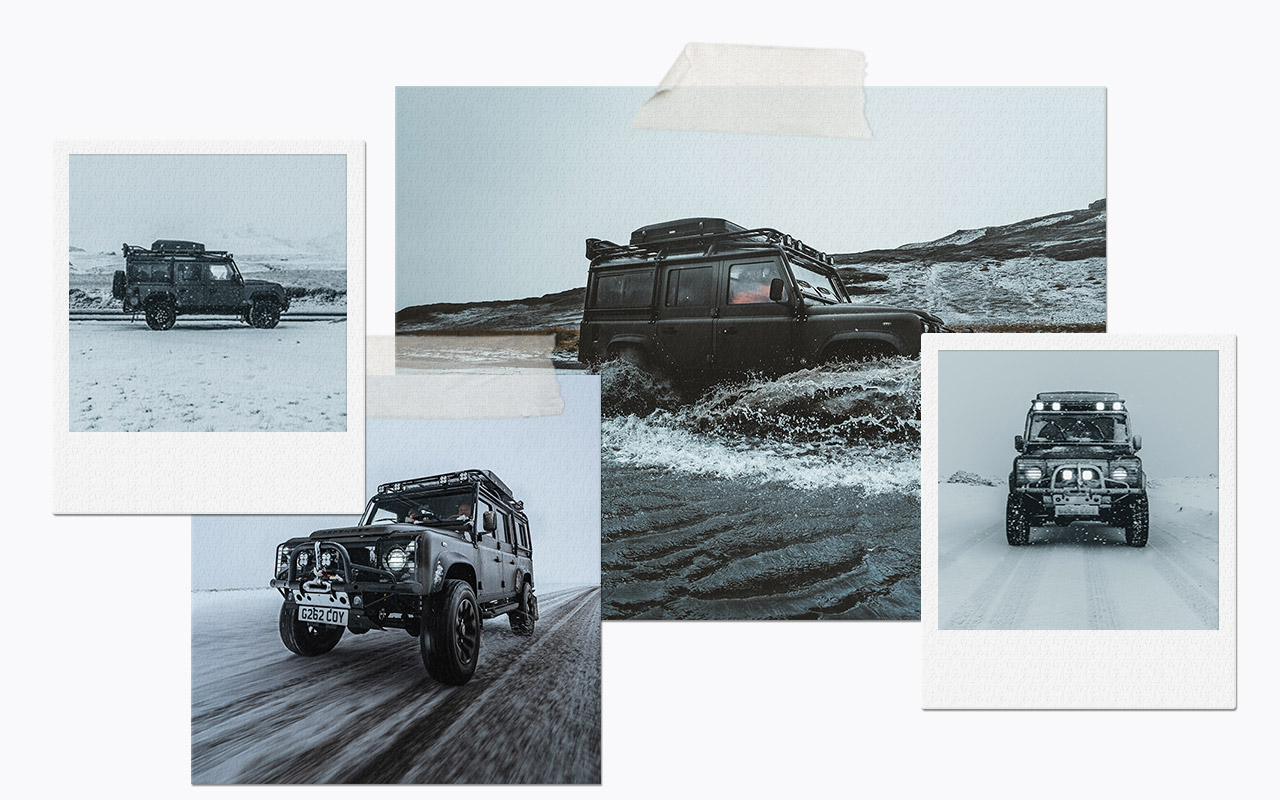 A Fond Farewell

Sadly, all great things must come to an end and after two fun-filled days spent with Gerri and Chris, it was time to say our fond farewells. We were truly honoured to have been able to play a part in their Icelandic adventures and we parted with memories and friendships that will last a lifetime.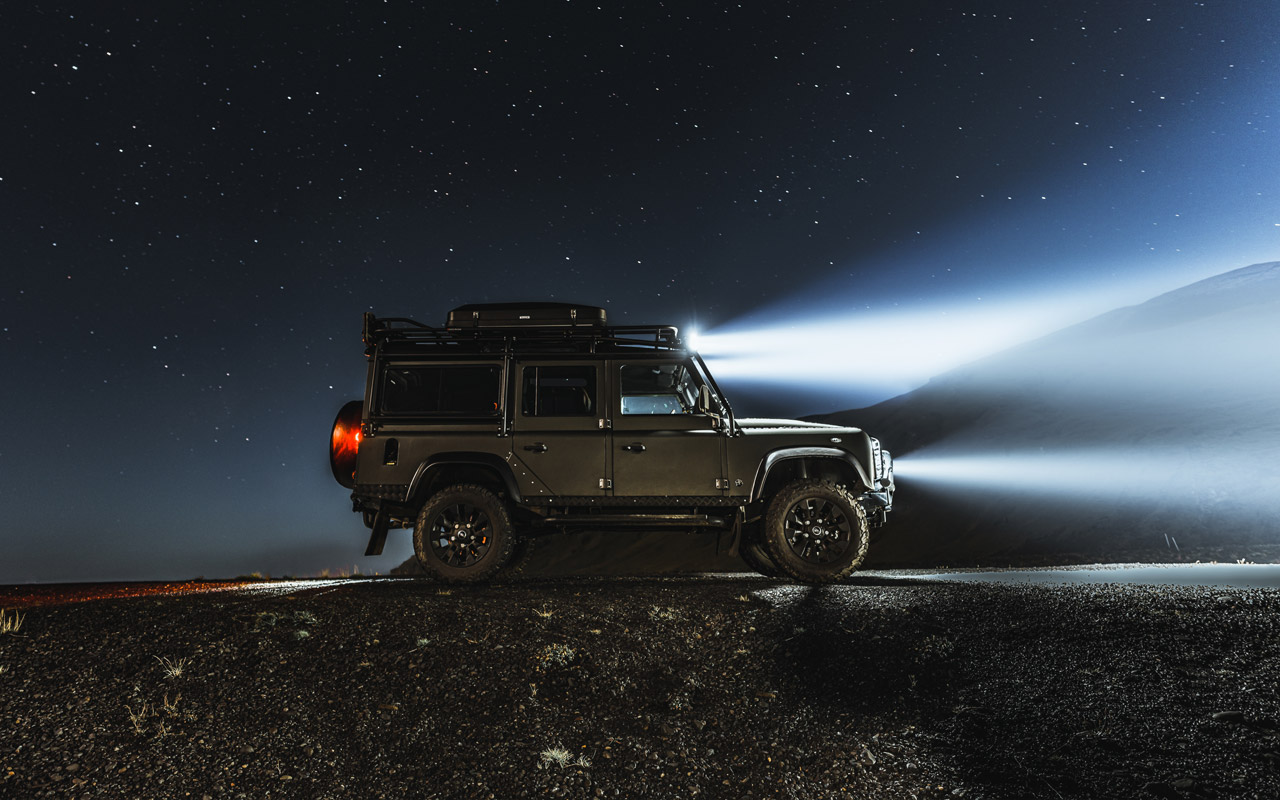 Watch the film here.