RAIDER is highly capable both on and off-road but has a bias towards the street thanks to its 18" KAHN® Defend 1983 alloys shod with General Grabber® tires. This focus is honed further with 2" lowered suspension translating to greater feedback behind the wheel. Fitted with the ever-popular 3.5 V8 engine, this unit comes with our fuel injection system, providing more power across the rev range ideal for overtaking and high cruising speeds. An SVX grille and DuoLux headlamps complete the urban look of this sharp-suited Defender.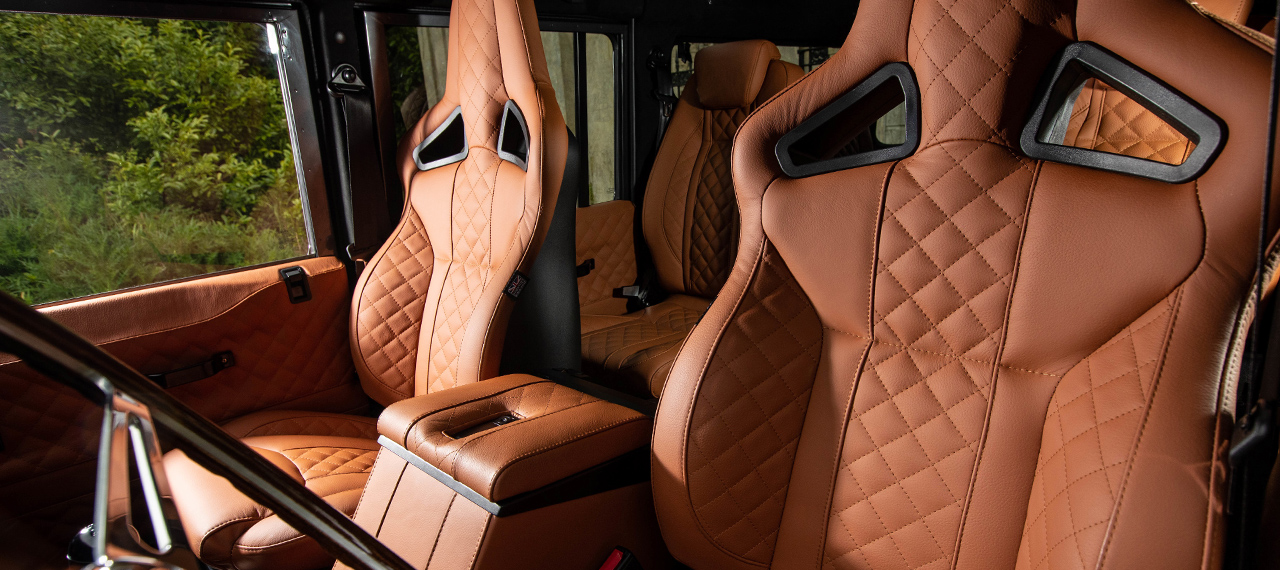 EXTERIOR
Body color: Bonatti Grey
Hood: OEM Puma
Hood badge: Land Rover
Wheels: Kahn® Defend 1983 18" alloy
Tires: General Grabber® AT3
Suspension: Extreme4x4® 2" lowered
Grille: SVX inc. light surrounds
Steering guard: Raptor Black
Headlights: Duo-Lux LEDs
Wing-top air intakes: Optimill®
Chequer plate: Full accompaniment
Side steps: Fire & Ice (Ebony)
Roof rack: Front Runner® Slimline II with rear ladder
Rear step: NAS with 2" square receiver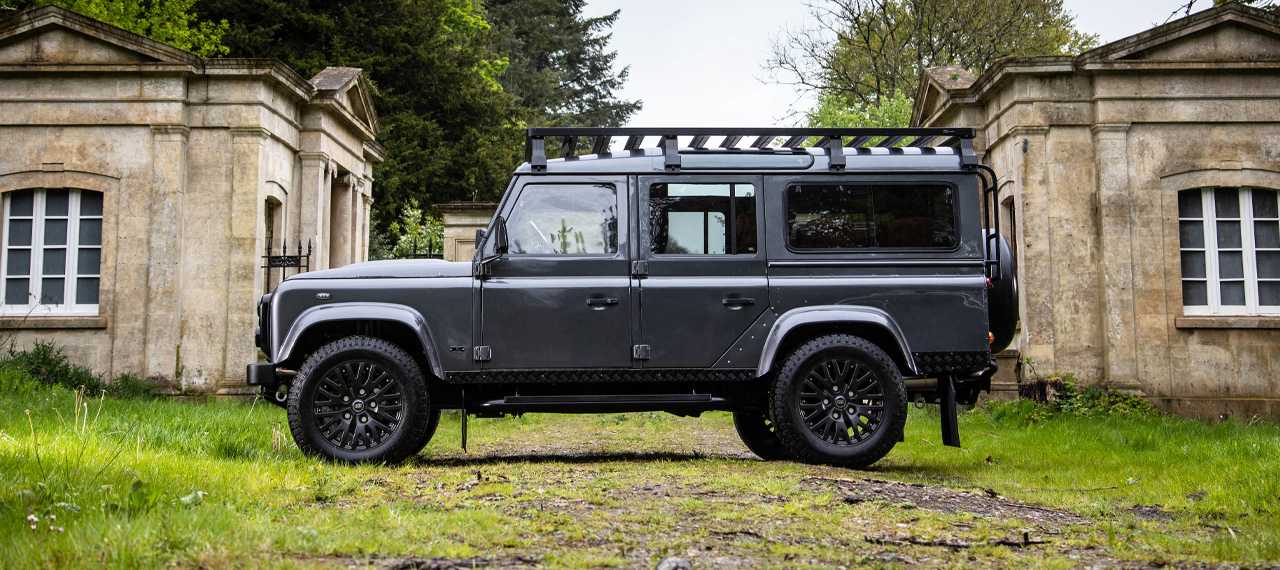 INTERIOR
Seating trim: Black Nappa leather with Alcantara fluting & contrast stitch
Front row seats: RECARO® Cross Sportster CS (heated)
Front storage: Premium Lock box with USB port
Center row: 2 premium high-back with lock box
Load area seats: Inward facing tip-ups
Steering wheel: Arkon X Black leather 15"
Gear knobs: Alloy
Door cards: Matching leather

Floor coverings: Black carpet
Headlining: Black suede
Sound system: Alpine® Touch screen with Apple® CarPlay
This Defender was shot on location at The Ammerdown Estate, Somerset.