This outdoor loving couple wanted a real beach buggy to cater for their Florida lifestyle at New Smryna beach. As a soft-top, REEF will allow them to breath in the sea air as they cruise along the sands, taking in the views and seeking out perfect surf spots.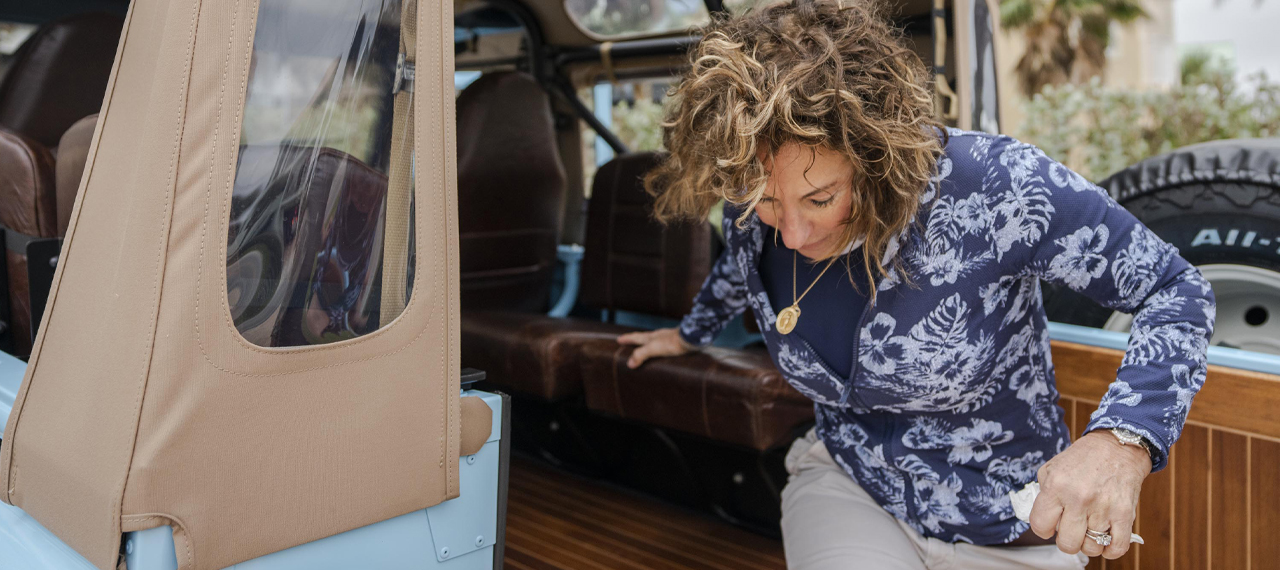 We live at the beach and the beach invites you to enjoy the outdoors. Jim McIntyre | Florida, USA
EXTERIOR
Sky Blue bodywork is complemented by silver accents including chequer plate and a KBX® Signature grille. Chawton White steel wheels and a tan hood complete the design of this Defender, creating a style which radiates those bright and breezy beach vibes.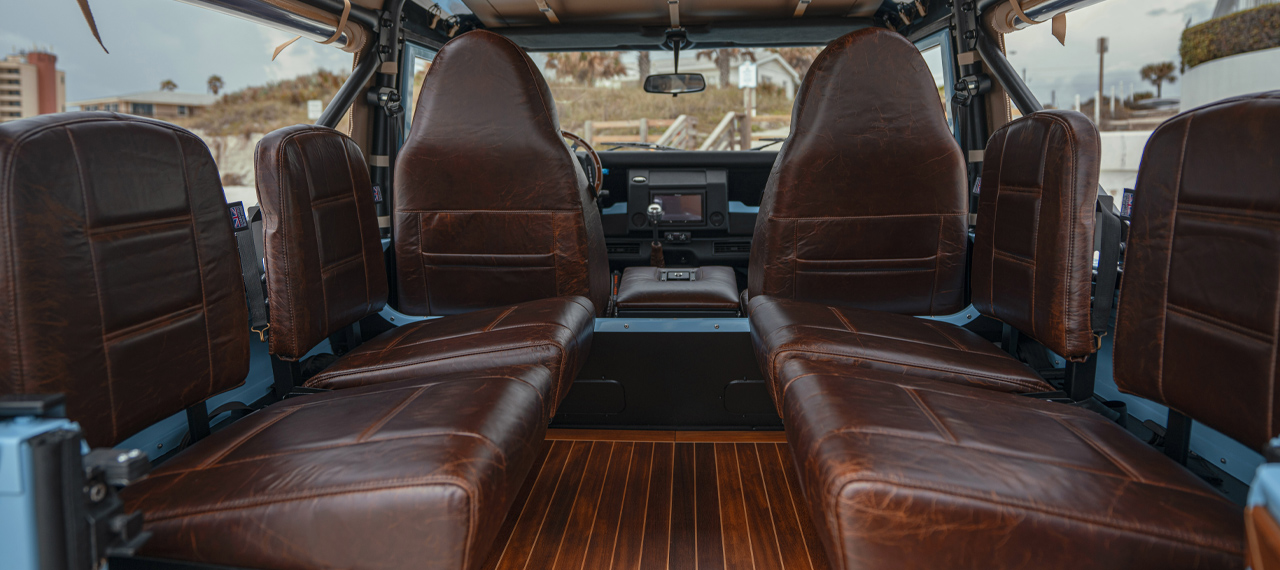 INTERIOR
The cracked Analine leather interior and polished wooden flooring are the real focal points of this D90. The owners wanted to create a vehicle which made them feel as though they'd gone back in time and these key features, alongside the humble analogue controls, combine to produce something truly classic and unique.
"We live at the beach and the beach invites you to enjoy the outdoors: the water, sand and surf, the sunrises and sunsets, the wildlife, the surfers and exercise that goes with it. The Defender is the only way to get around and safely enjoy it all. We'll use our Defender for drives along the National Park Reserve, going to the Marina and days on the beach." Karen & Jim McIntyre | Florida, USA