A classic Arles Blue / Chawton White Defender 110 AVAILABLE NOW! With only test mileage on the clock, this is a brand new stock vehicle. SKYE has the same specification as our customer-delivered vehicles; the only differences are it's been designed by us and is available for immediate delivery right now!
Watch the film here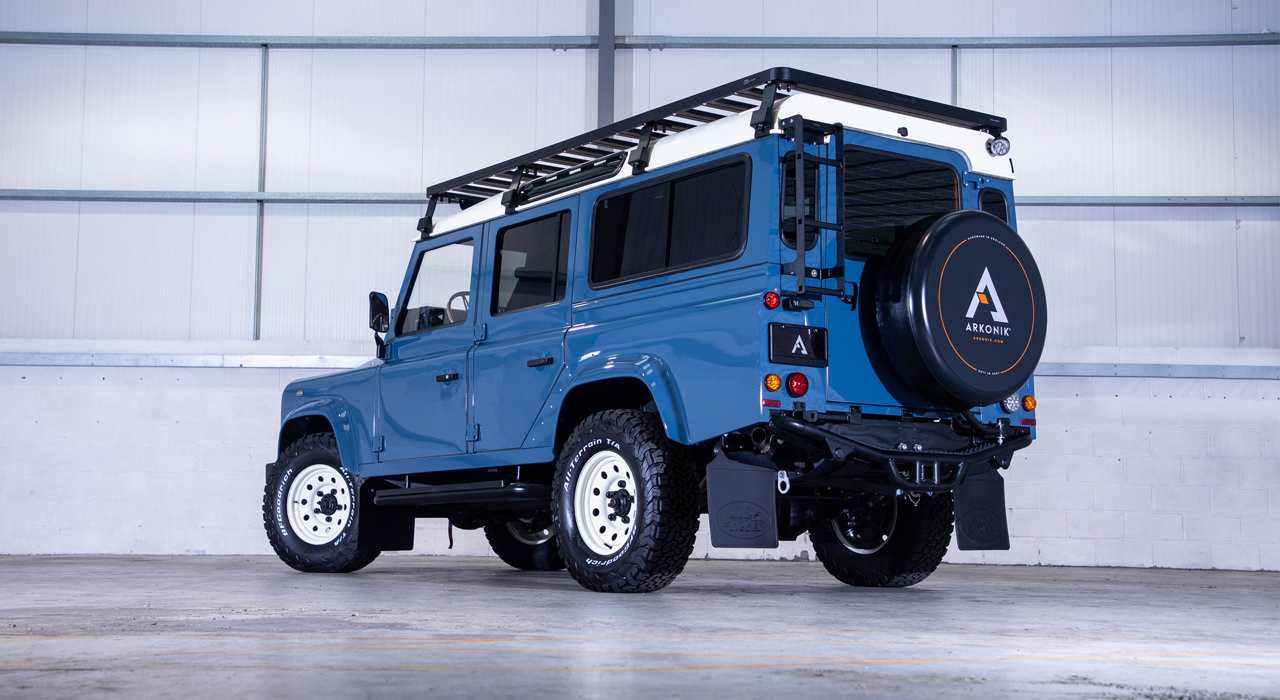 EXTERIOR
Less really can be more. Curated by the A:Team, this restoration combines timeless Arles Blue and Chawton White paintwork with enhanced off-road capabilities courtesy of; BFGoodrich® A/T tires, WARN® Zeon 12-S winch and a Front Runner® roof rack. With a 3ooTdi power-plant, this stock vehicle has been built with durability and originality at its core.
See the full spec here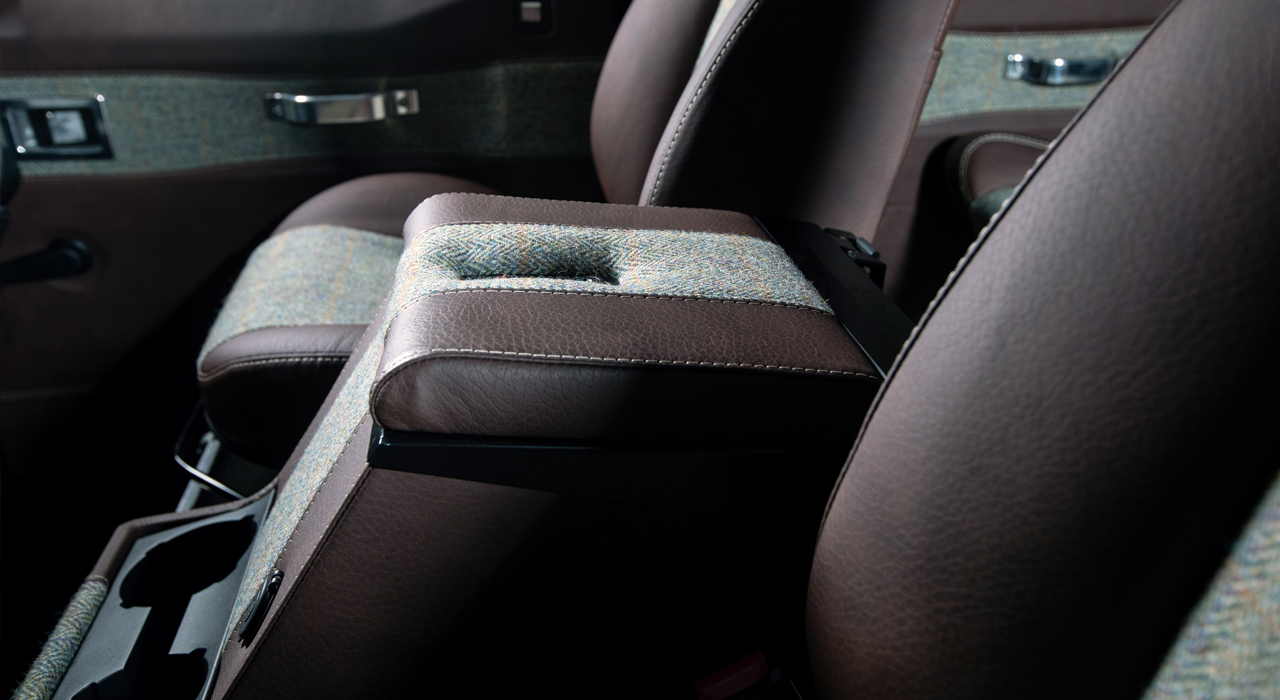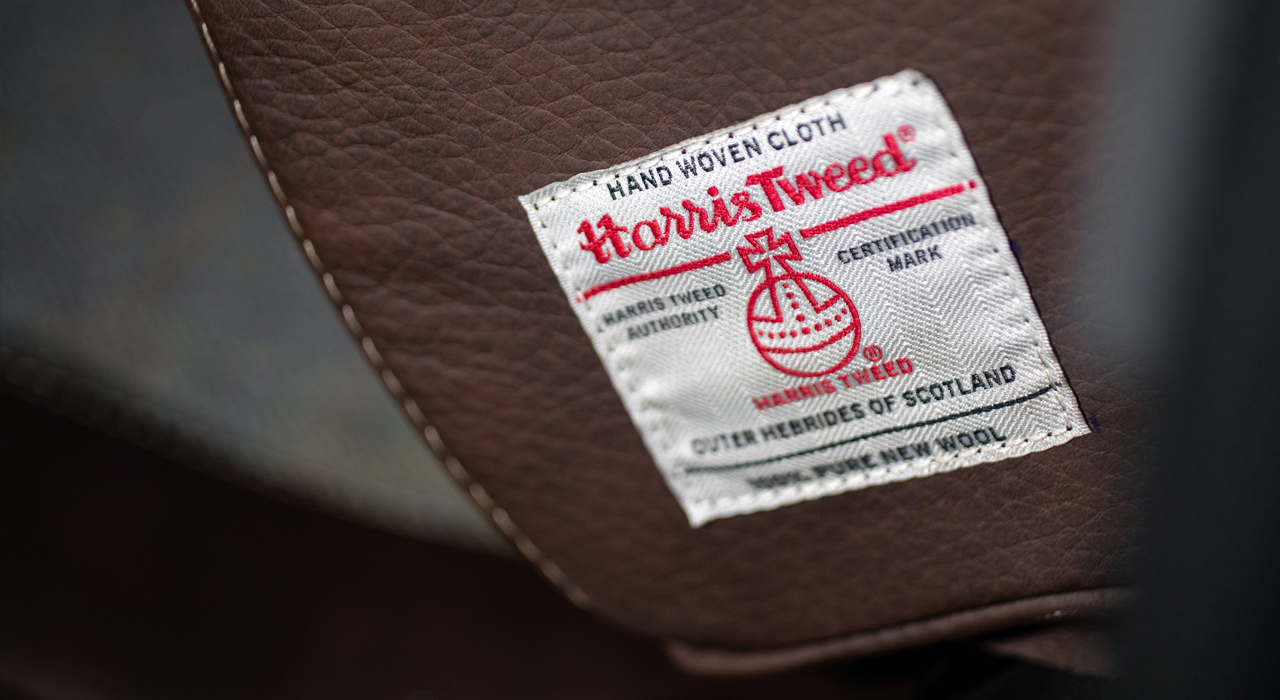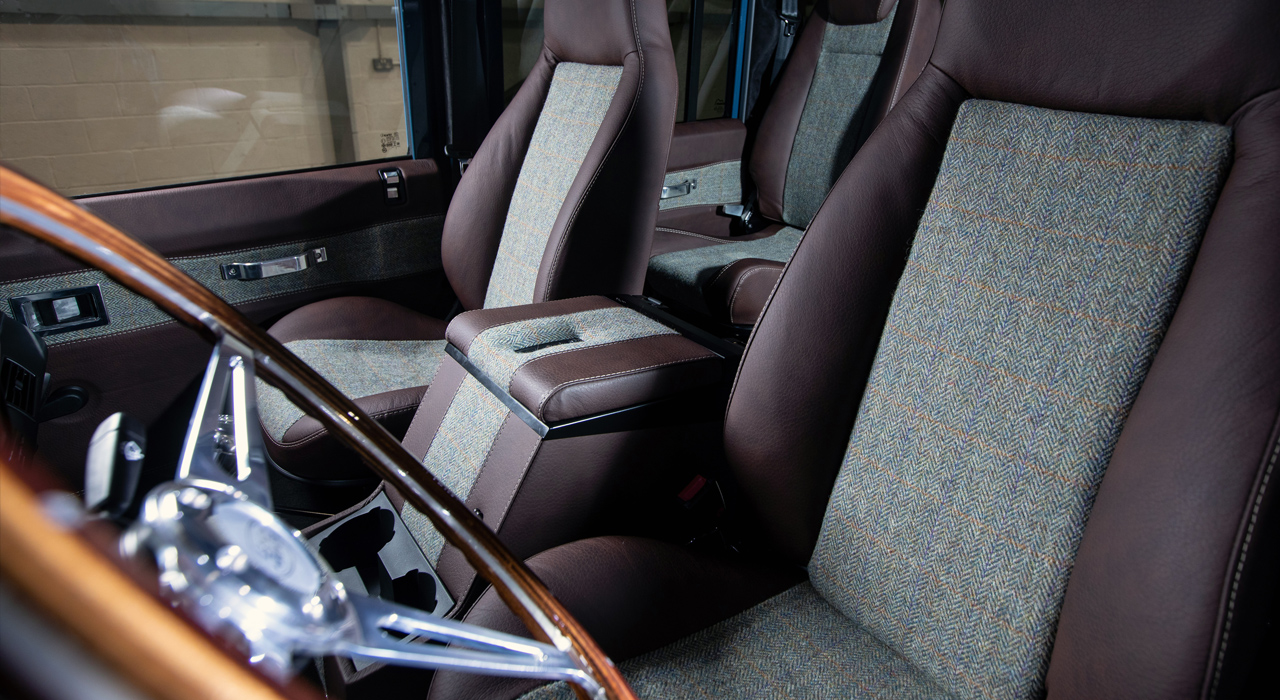 INTERIOR
The star of the show here is the Harris® Tweed and Brown leather upholstery. Providing a Celtic charm and tactile material for all occupants to enjoy. Coupled with a flexible seating configuration and modern infotainment system, this station wagon is the perfect companion for all lifestyles.
This vehicle is physical stock and available for immediate delivery. The advertised price includes a 12-month warranty.