Wired for Success
In this, the sixth edition of our Arkonik Difference build series, we highlight our vast Electrical Department with Manager, Matt Johnston.
Reliability and safety are paramount to the success and quality of our restored and reimagined Defenders.
If it doesn't exist, we'll create it! Our skilled team has the knowledge and creativity to incorporate whatever the client requires. Matt Johnston | Electrical Manager
Our wiring is significantly better than the original. At the core of this, is a completely custom wiring loom. End to end, it's the equivalent of two American football pitches and is mapped out on a custom board to ensure the correct length of cable is used.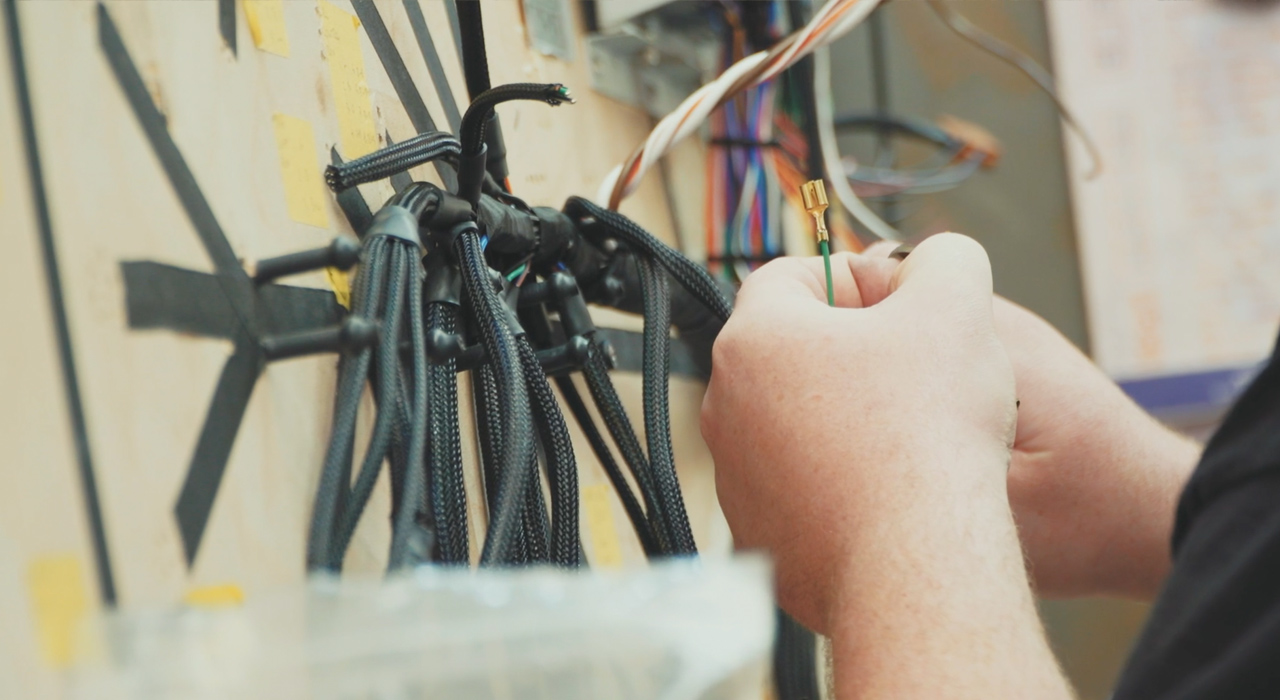 We then use a protective braiding over the outside of all wiring to protect it from heat and abrasion. To finish the looms we use waterproof, sealed connectors, providing a high-quality reliable connection.
In addition, we change the entire fuse box and relays to accommodate optional extras. Everything is built using brand new components and tailored to match each vehicle's individual specification.
As part of our SVO division, we are able to further showcase our capabilities, offering numerous electrical upgrades. Contact us to find out more.

Watch Part Six HERE