A unique opportunity has arisen: we have not one, but two early build slots available. These blank canvas Defenders are ready and waiting for your design. We'll combine your creativity with our restoration prowess to create an Arkonik Defender that is truly unique, to your exact specifications. This is your chance to beat the 18-month waiting list.
Our expert team is on hand to advise and help steer you towards a truly unique, hand-crafted and personalized Land Rover reflecting your personality and our passion. Simply review the options below, then click on the link to access our configurator with a private consultation.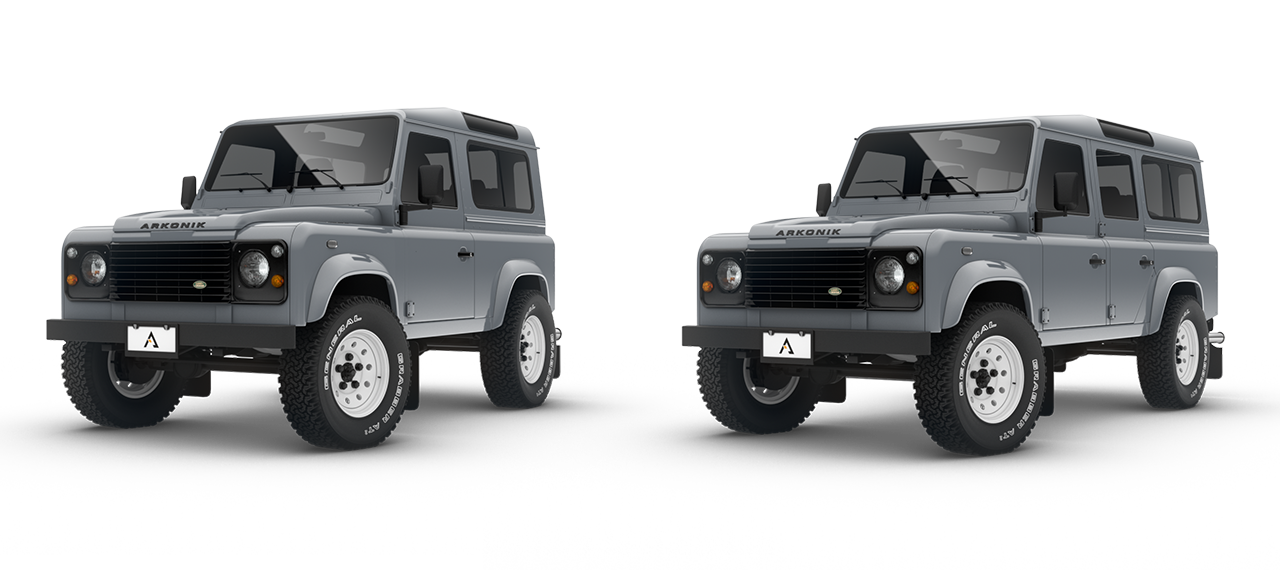 choose your wheelbase
D90
Squat dimensions and a short wheelbase combine to create this pocket powerhouse. With an overall length of just 4040mm, a D90 is shorter than a lot of regular cars. Whether you opt for a Station Wagon or Soft-top, a Defender 90 comes with a host of benefits.
D110
The 110 Station Wagon with its longer wheelbase, adds flexibility to its existing list of talents. An increased track brings stability, making it the ideal towing platform, plus the five-door set-up is ideal for families, or anyone who needs additional carrying capacity.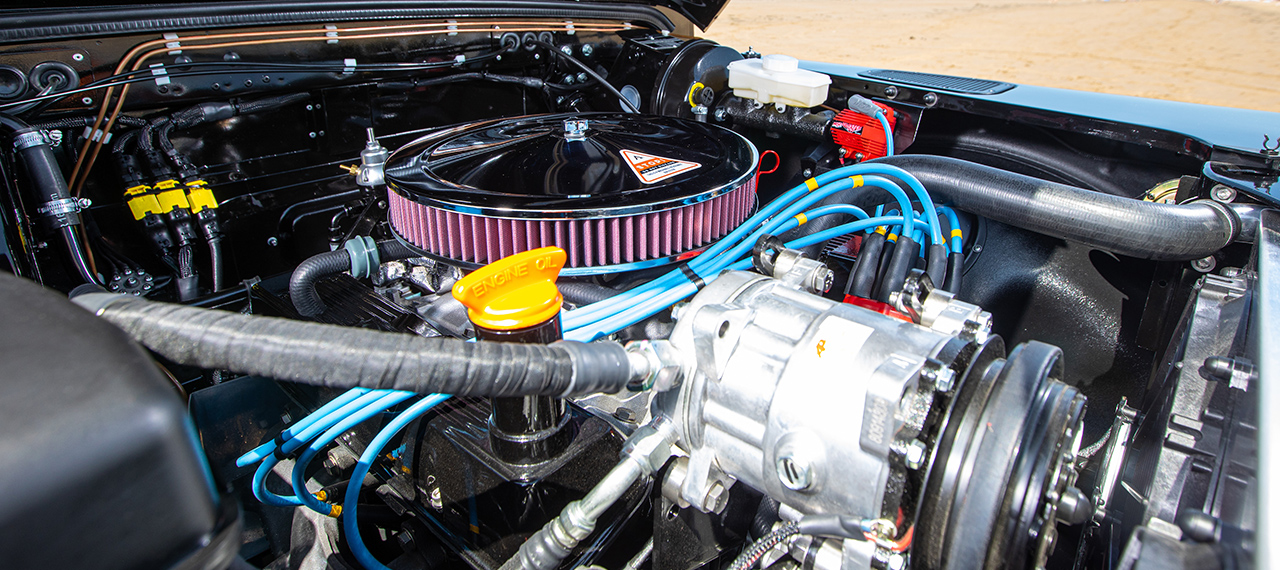 engine
GM® LS3 6.2L V8 Gasoline
Used in Chevrolet's legendary Corvette, these are modern power‑plants producing an impressive 430HP, providing a no-compromise approach to modern-day driveability.
3.5L V8 Gasoline
This original Buick V8 later became the Rover V8 and gained cult status thanks largely to its addictive burble. A smooth and characterful engine providing comfortable, long-distance, road-going ability. Its low-speed torque means it's equally as comfortable on road as off-road.
300Tdi Turbo Diesel
A quieter and more streamlined evolution of the 200Tdi. With a slight hike in power and the same durability, this robust engine was fitted in over a million vehicles, including military and overseas Defenders as well as Discovery 1 and Range Rover. This unit produces up to 125HP with a gutsy 200lb.ft of torque at 1800rpm.
200Tdi Turbo Diesel
Designed for a life of toil and minimum maintenance: T for Turbo, D for Direct injection and I for Intercooled. Traditionally loved and trusted in the most remote places on earth; this engine the ultimate all-rounder. The 200Tdi Turbo Diesel engine produces up to 120HP with a solid 190lb.ft of torque at 1800rpm.
transmission
Manual
The original 'stick' shift allows you to fully engage with the iconic, analogue feel of the Defender. We offer 2 options: 5 or 6 speed depending on your choice of engine. This will be discussed in detail during your consultation.
Automatic
For simplicity and ease of drive, we offer an array of automatic transmissions ranging from an original 4-speed to a high-tech, 6-speed variant, depending on your engine specification.
colour
We offer an array of paint colours and finishes, from classic Coniston Green to contemporary Carpathian Grey. Virtually any color you desire can be created and paired with a variety of effects including mica, metallic and Raptor finishes.
Beat the waiting list and create your Defender here.