The rover returns
Land Rover's much anticipated New Defender is beginning delivery soon, but the old model seems more loved than ever. Some pristine, last-of-the-line examples are changing hands for considerably more than they sold for as production came to an end in 2016. Indeed, many "Landy" enthusiasts say they would rather have a new old one than a new one. This is why Arkonik has recently returned to selling its meticulously restored and upgraded 80s and 90s versions in the UK, after a decade of building them primarily for the N. American market, to which it has shipped more than 270.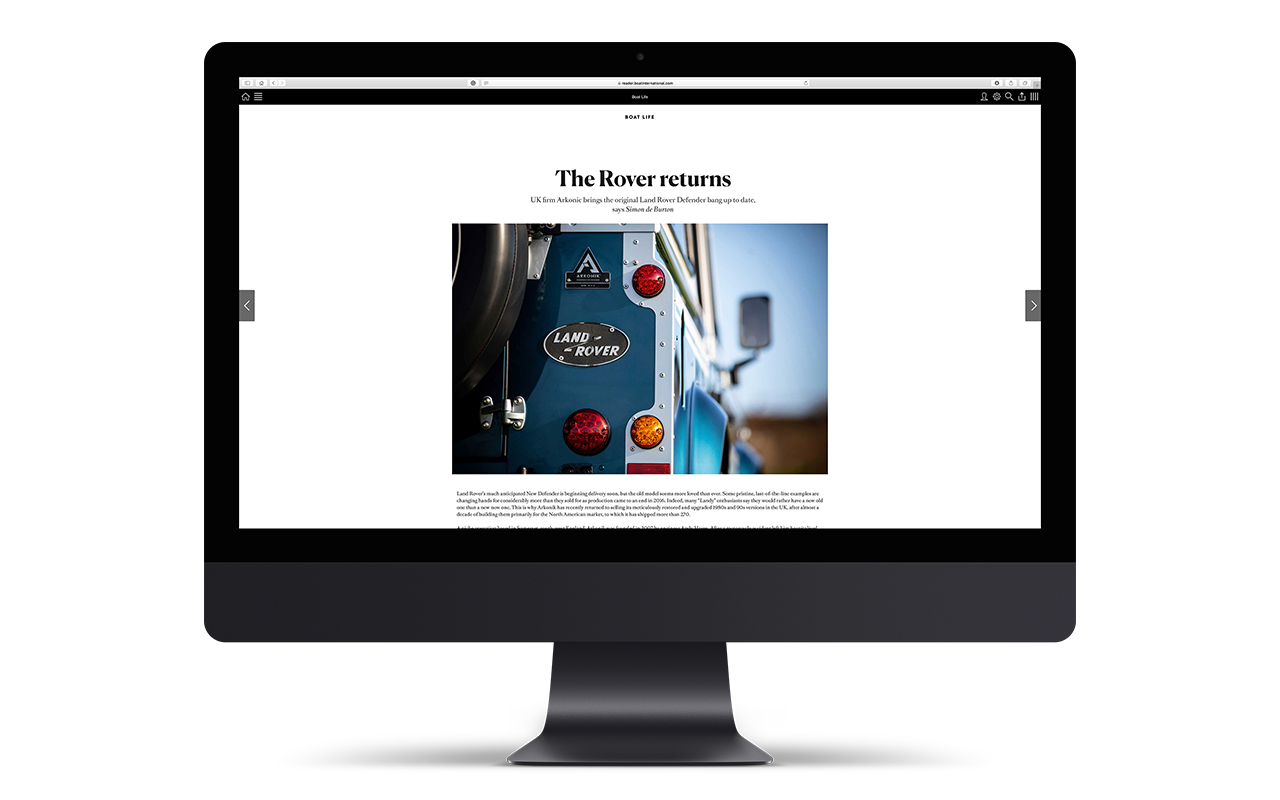 We can probably guess which one will attract more attention when it draws up at the marina.
A niche operation based in Somerset, south-west England, Arkonik was founded in 2007 by engineer Andy Hayes. After a motorcycle accident left him hospitalised for two months, Hayes recuperated by restoring a beaten-up 1983 Defender and driving it around much of mainland Europe. He built a second on returning and, after selling it with little effort, he realised the potential for a business that not only restored original Defenders to better-than-new condition but also improved them with contemporary enhancements to make them more practical and pleasurable to use in the modern world.

You can subscribe to a free three-month trial of Boat International to read the full feature by Simon de Burton here.