For Dan Wilson from the East coast of England, this restored and reimagined Defender build was all about his childhood. Growing up, Dan's father had a Range Rover Classic with a 3.9L V8 and the burbling sound of that engine is as prominent today as it was back then.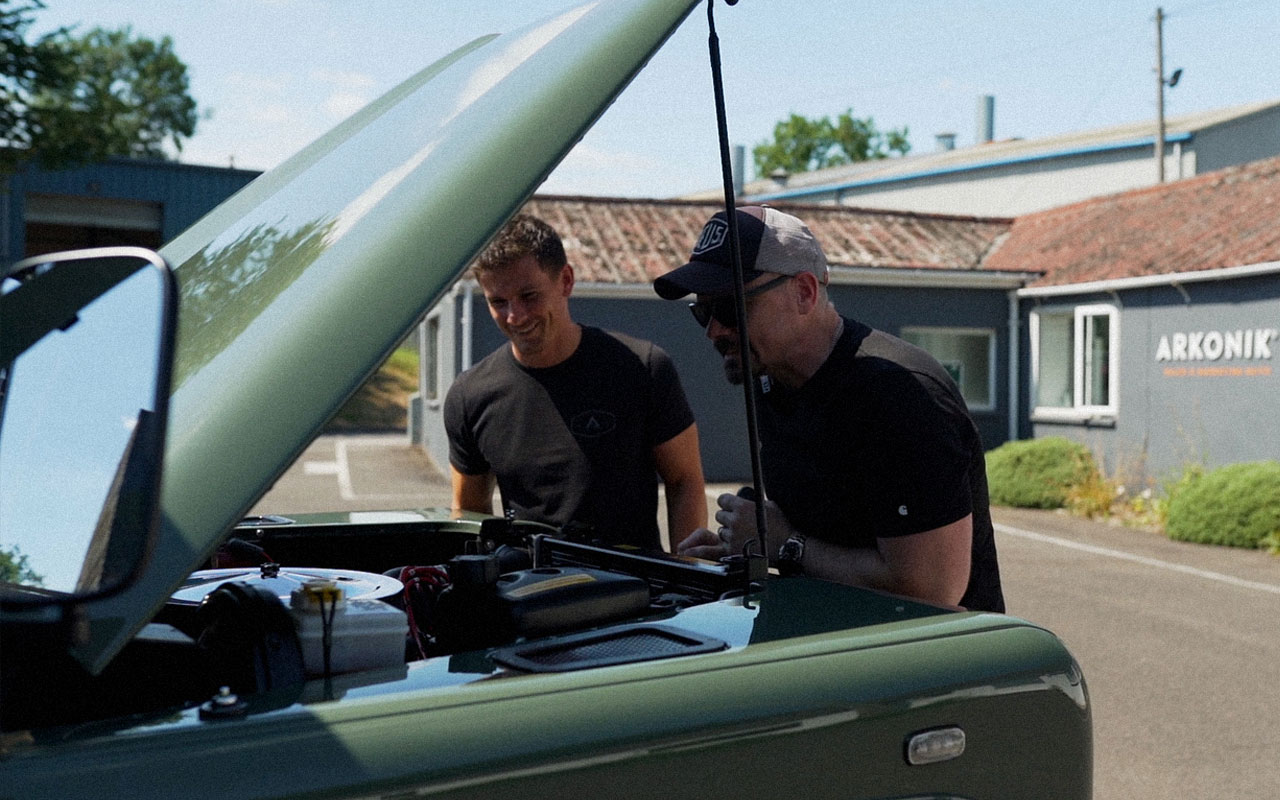 Having watched their portfolio of past work grow over the years, it was an easy decision for us to choose Arkonik to build our Defender. With Arkonik, we got a level of service and attention to detail that exceeded our expectations, not to mention an absolutely fantastic Defender to enjoy! Dan Wilson | Owner, England

When it came to the spec, it simply had to be a V8. That signature growl and effortless power delivery, paying homage to his fathers trusty steed. The same emotions fed his exterior choices, Keswick Green and Chawton White will forever be synonymous with Land Rover and pay further homage to the vehicle he so fondly recalls.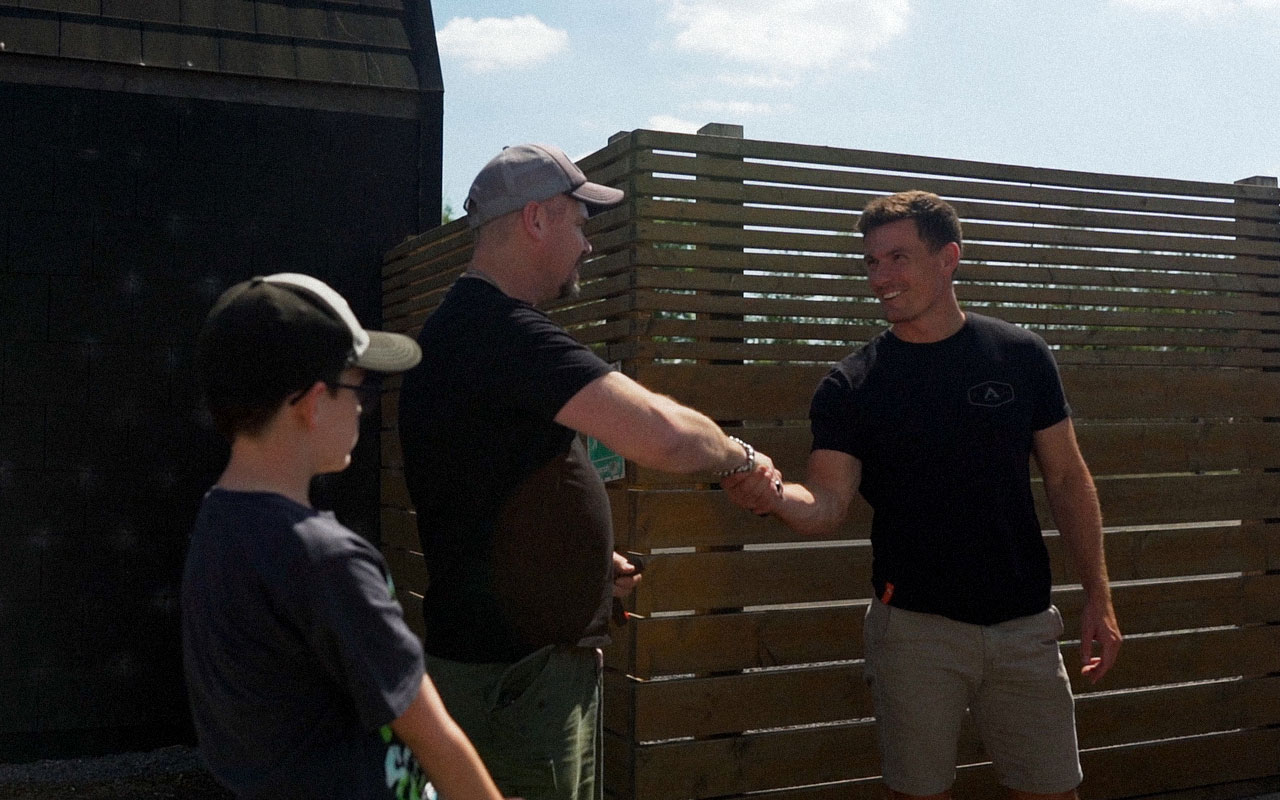 Exterior
Jupiter is unashamedly classic in its appearance. Keswick Green and Chawton White paint sets the tone and is finished perfectly with matching steel rims. Subtle accessory options from Front Runner®, Baja Designs® and our own customisation shop help to give this Defender its unique personality.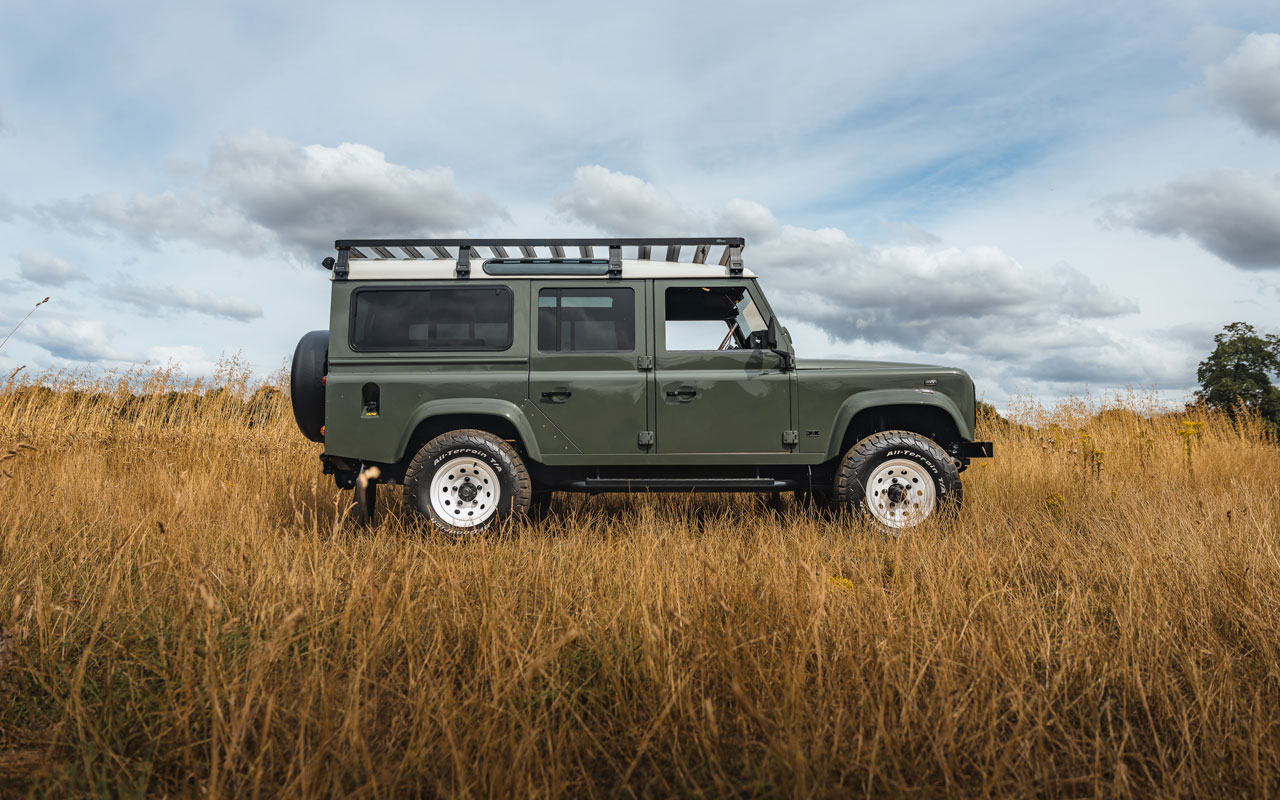 Interior
Step inside and you are immediately greeted with an ocean of lavish Vintage Thatch Brown leather. Heated Puma seats up front are a great place to enjoy the ride and the 2+2+4 configuration keeps things flexible depending on your load. A Pioneer® infotainment system supplies the occupants with everything they need from Google® Maps to Spotify® via its Apple® CarPlay functionality.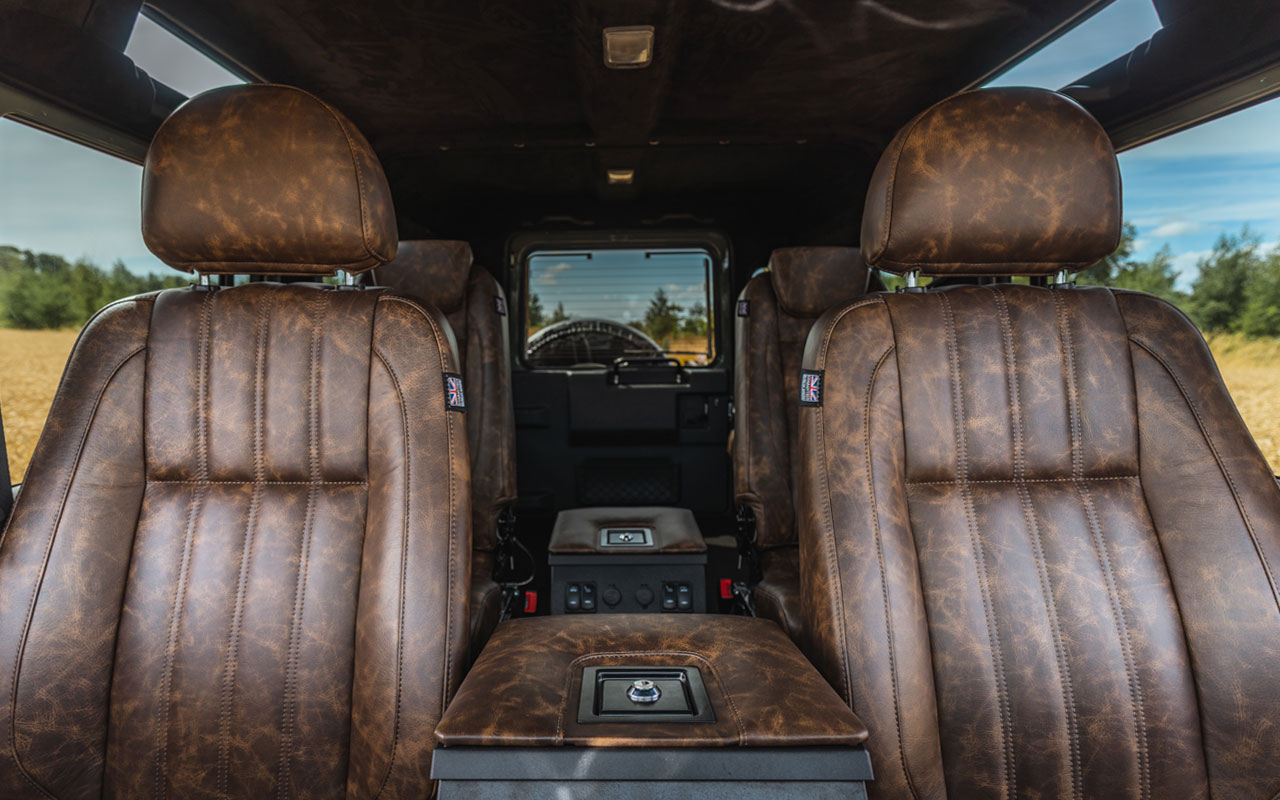 Find out more about this Defender here.