Festive $15k off!

Here at Arkonik we've declared 2023 the year of adventure. We want you to grasp it with both hands and taste every beautiful, exhilarating moment. So our Christmas gift this year is a magical $15,000 off any custom Arkonik Defender — including our 90, 110 and 130 models.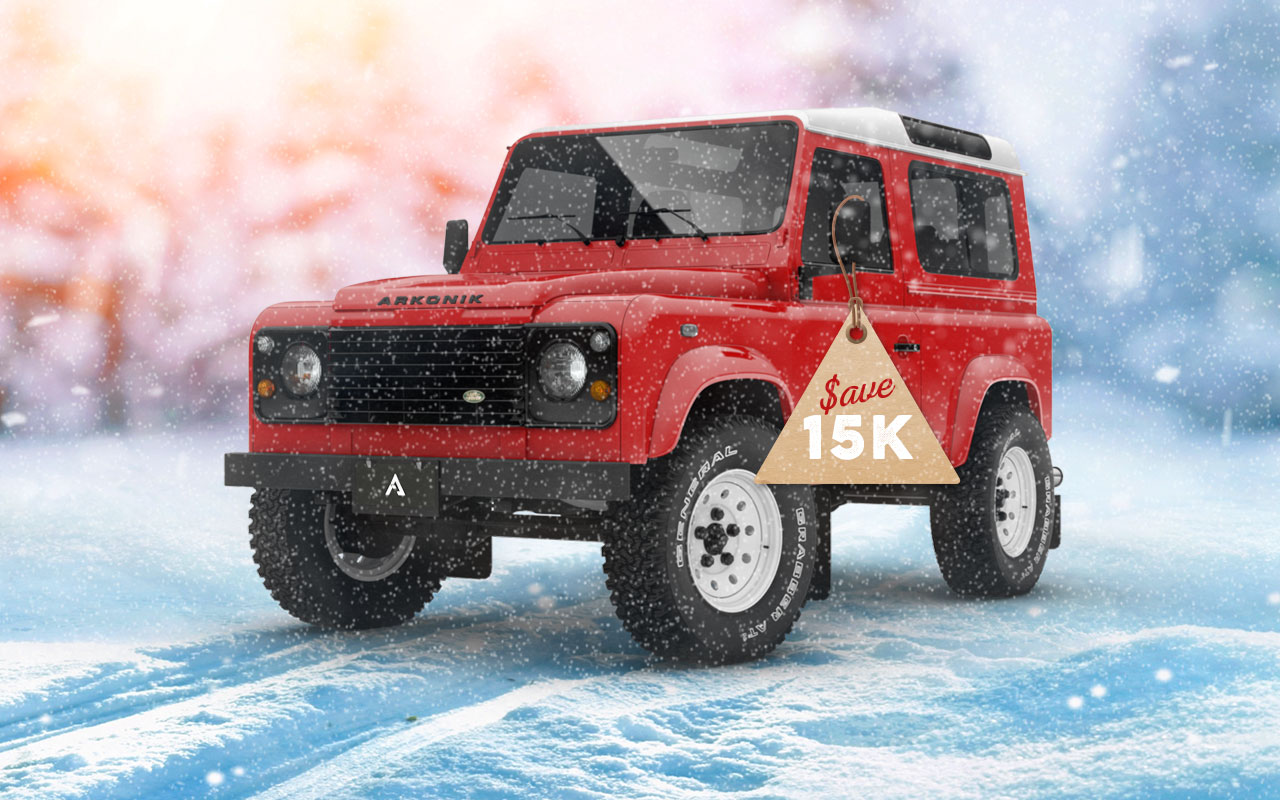 The Defender you've always wanted

Whether you're dreaming of wide open roads, ragged trails, majestic vistas or secret hideaways, you can get there in a bespoke Arkonik Defender of your own imagining. With our festive contribution to your adventure fund, you can super-spec the Defender you've always wanted — kitting it out for any terrain.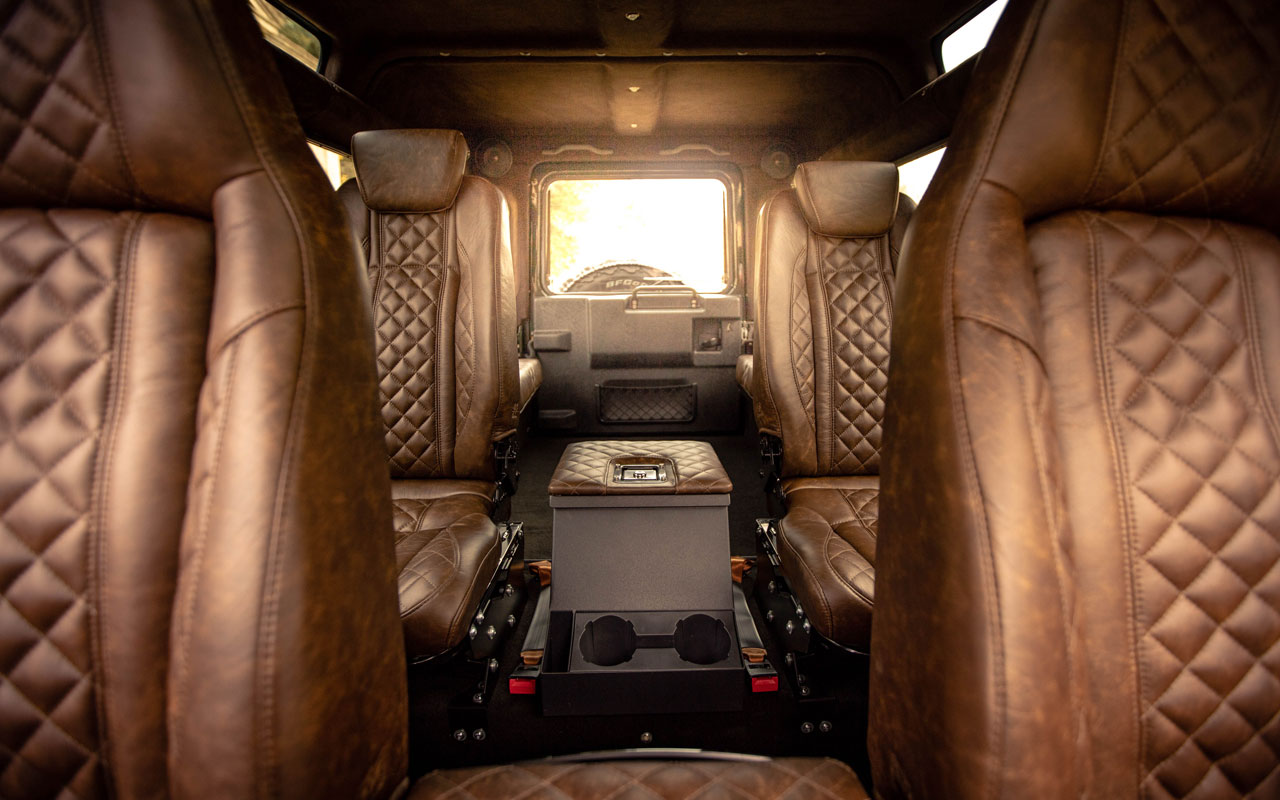 Extreme. Luxury
Extreme environments and long excursions might call for a winch, and a roof rack with a roll cage. Uncompromising tires with all-season applications, will carve through snow and soft soil with ease. Or you might splash your extra cash on a sumptuous interior: hand-crafted iroko wooden flooring in the rear load area, and the supplest hand-cut leather interiors in just the right shade. You can have it all.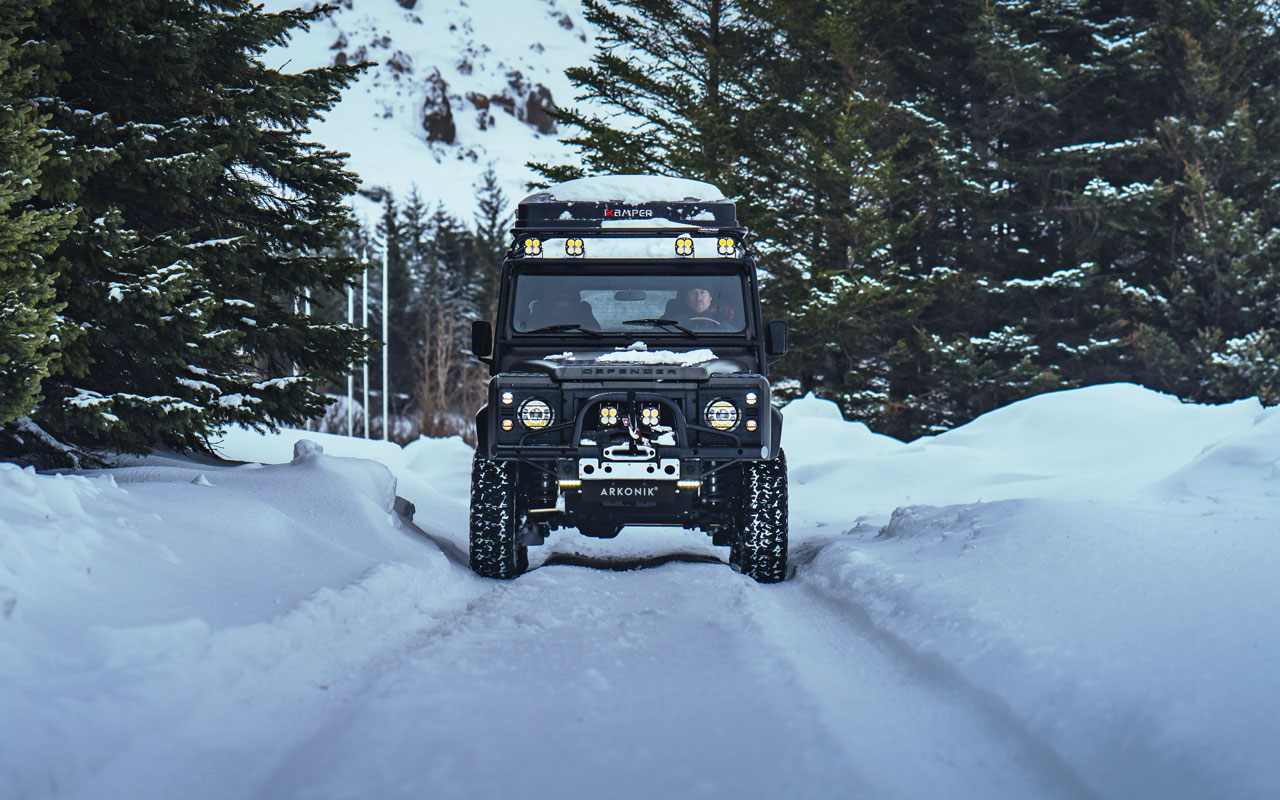 Adventure starts here
Blend utility and luxury in your own personal style to create the adventure vehicle of your dreams — and have $15,000 off, on us. If you're looking for inspiration, check out our featured builds, or go straight to our configurator and start creating your own. The adventure starts now.

*Offer available until 31st December, 2022