The analogue virtues of a classic style Defender like ZEN allow drivers to really feel and respond to the terrain. Owners can become truly at one with their environment, where the driving experience is led by intuition, rather than conscious effort.
Commission your own Arkonik Land Rover Defender to discover the joy of the journey, and the clear headspace that comes with owning a vehicle that can transport you anywhere, at any time.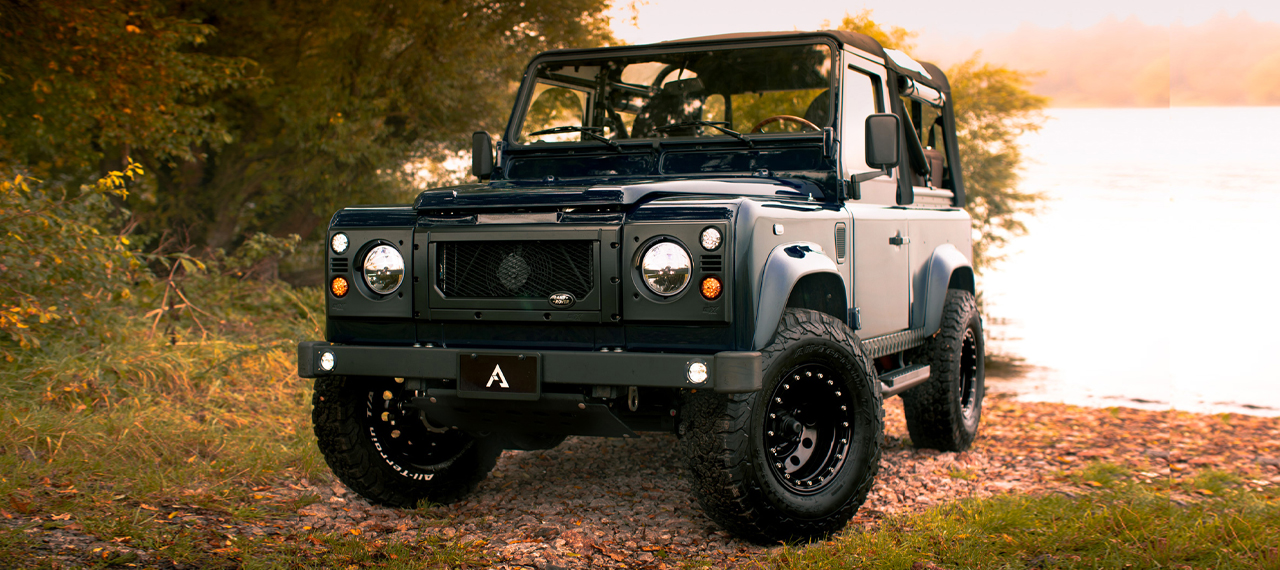 EXTERIOR
ZEN's beadlocked steel wheels and grippy BFGoodrich® KO2s will allow this Defender to stay firmly on the best path. The shimmering Midnight Blue bodywork is paired with Optimill® handles and a black soft-top, which can be removed to entirely immerse yourself in your surroundings.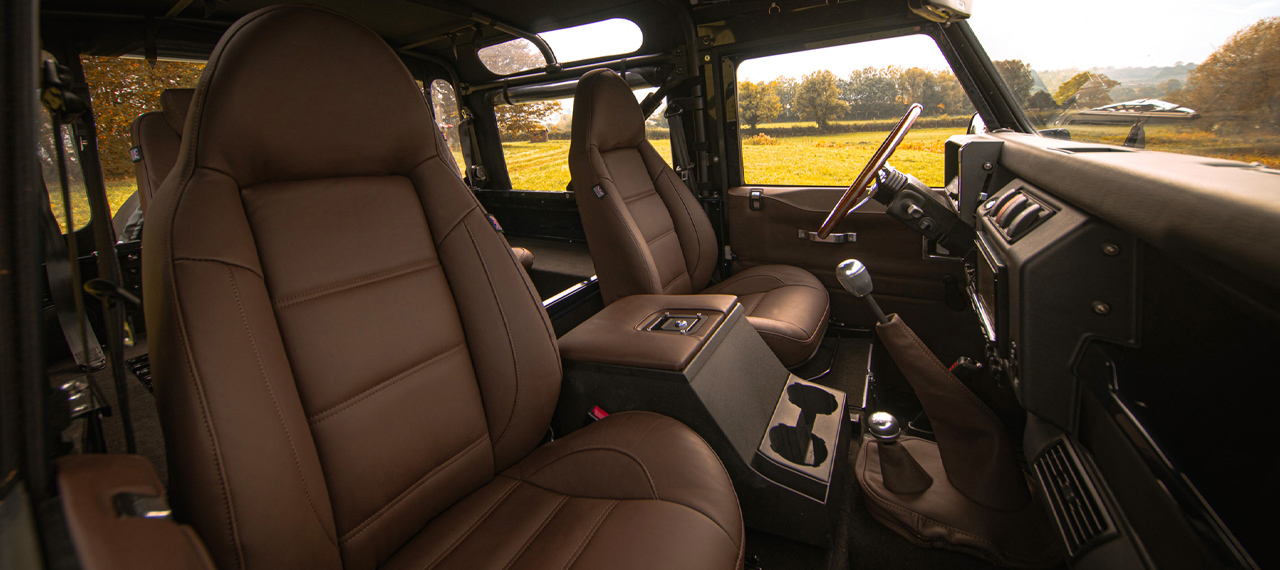 INTERIOR
Internally, the plush modular seats are heated to create a snug and comfortable ride. Passengers in the load area will also experience an enjoyable journey, in forward-facing lock & fold seats in matching leather upholstery. A classic Evander wood-rimmed steering wheel, alloy door furniture and gear knobs complete the look.

See the full spec on ZEN D90 here.