This Defender has been named by its owner for the Navajo Nation territory which covers a large area of the American Southwest. Mr Böhringer is an avid photographer and his Defender will be used for his photography adventures across the Four Corners regions of Utah, Arizona, Colorado and New Mexico.
"The first time I laid my hands on a Defender in Zambia I was quite sceptical about its off-road capabilities. Then I drove it for six weeks on a daily basis and once back at home I dreamed of being able to replace my Jeep with a Defender. My dream of owning a Defender for my photography and overland adventures became a reality when I found Arkonik. They have provided me with exactly what I was looking for – an individually customized and beautiful looking Defender.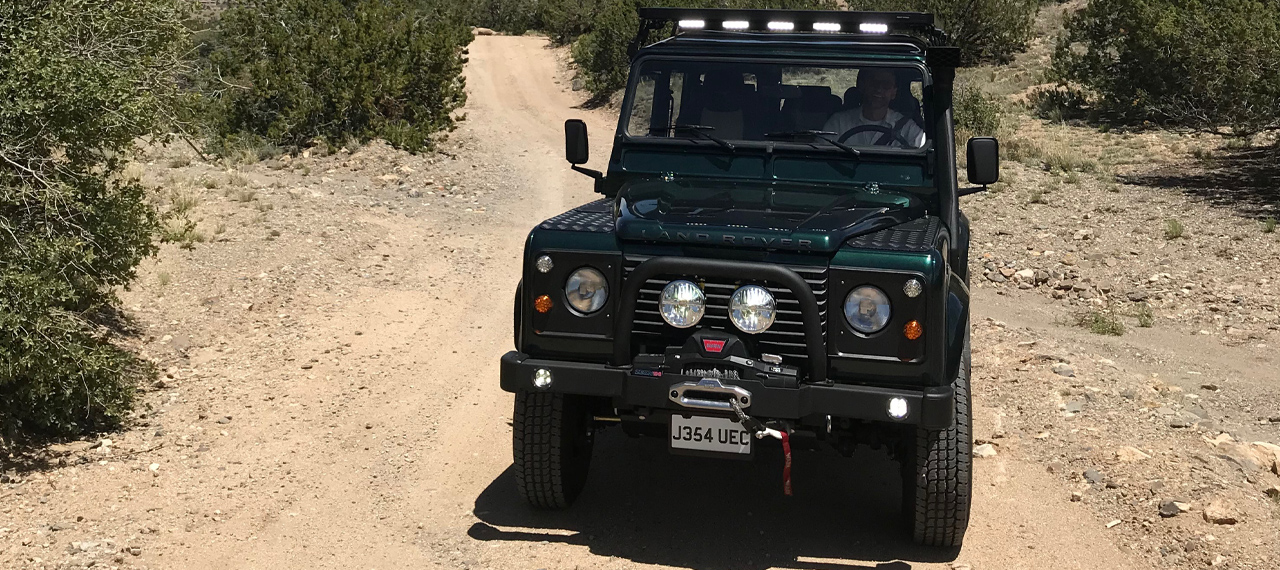 My Defender arrived finally at my driveway and it looked far better than in my wildest dreams.
This Defender includes Aintree Green bodywork, a 200Tdi engine and manual gearbox. It rolls on Gloss Black Modular steels shod with General Grabber® tyres. Arkonik has worked closely with Mr Böhringer to design his Defender. This D110 is fully prepared and protected for the arid off-road terrain it will encounter on these trips. With Raptor coated armour including side steps, steering guard and a full accompaniment of chequer plate, NAVAJO is ready to roll.
"It must have been a very special alignment of the planets the day I discovered Arkonik. At first I was somewhat surprised by the leading time of 16-18 months. Anything you buy online nowadays is to be delivered ASAP. Online retailers try to deliver merchandise in 24-48 hours. At the end it really took 17 months from the moment of ordering a Defender 110 until its handover. The more I waited to receive my D110 the more I started to appreciate the "slowness".
The long process of building an imaginary Defender, choosing configurations, accessories, colors, patterns, the leather for the seats, etc was an unparalleled excitement. Once the actual built started I received images of the progress on my customer portal each week. Seeing images of a chassis muting into my imagined Defender on a weekly basis was pure excitement.

I realized only than that looking through Arkonik's site and possibly pick an already built Defender, clicking on it and having it some weeks later delivered at my driveway would make this Defender not MY Defender.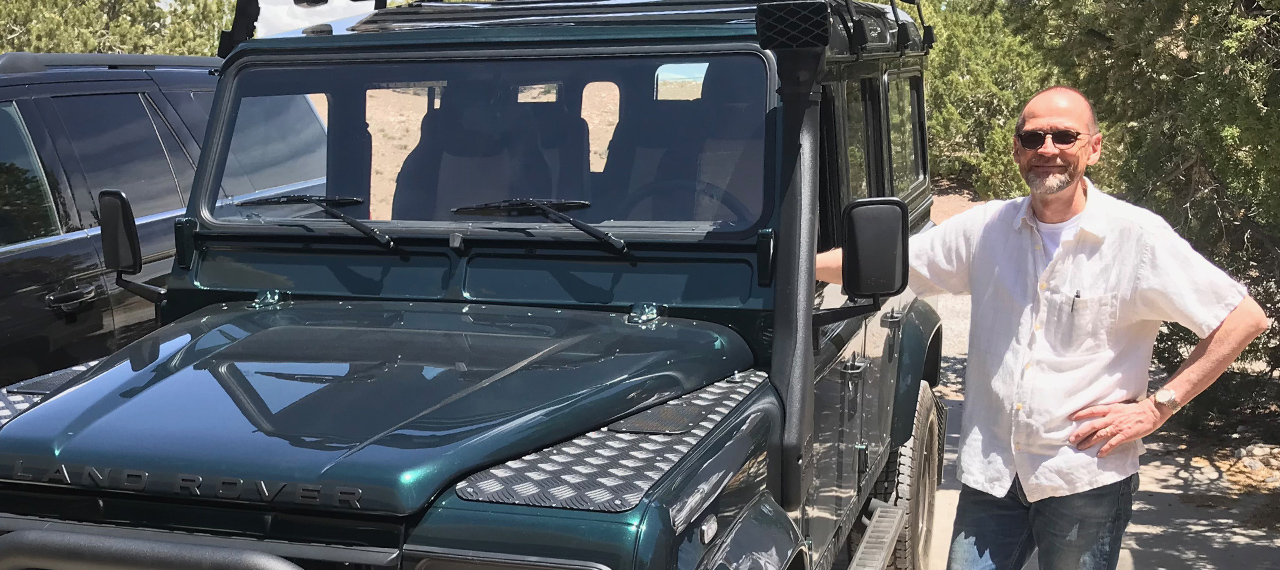 It would be like any ordinary car buy where I go online, choose a model and than go to the store and drive with it home. Besides, flying to the UK, visiting Arkonik, getting to know the crew first hand who was working on my car, do a side-trip to Eastnor Castle and drive a Defender 110 with a Jaguar Land Rover instructor for a day gave the whole process an unique and unforgettable touch to the slowness.

The longer this process went on, the more I had the feeling that I need to go back to the moment I discovered Arkonik, talk to Grant Spicer over the phone as if it would be the first time and restart it all again.

All waiting comes to an end, eventually. My Defender arrived finally at my driveway and it looked far better than in my wildest dreams. Eric Yohe came by for a personalized hand over. Half day went by with him explaining the car, its care, its particularities in all detail. His life long expertise was palpable in each showing and answering.

My Defender is now my daily drive. You might think this is the end of my relationship with Arkonik? It isn't! A 1,000 miles down the road and they are still involved to ensure that this car will take me farther than anything else in my life."

Mr Böhringer | New Mexico