This week, we were proud to launch our most exciting project to date. UJO (after its nameplate) is the MOST powerful, MOST tech-laden vehicle we have ever built. Its design, styling and capabilities are a reflection of who we are and where we are going next. This vehicle includes the very best of everything that our new SVO (Special Vehicle Operations) branch in Charleston, USA has to offer.
THE LAUNCH
On Monday, the vehicle was officially launched at an event in Bath after appearing on the Tarox brakes Autosport International stand last week. The guestlist attracted a selection of well-respected journalists and TV personalities including Helen Stanley & Anthony Partridge (of Goblin Works Garage) and Kevin McCloud, as well as some of the highest quality parts manufacturers from the car industry.
A genuine provider of mile after mile smiles.
Sam Sheehan | Pistonheads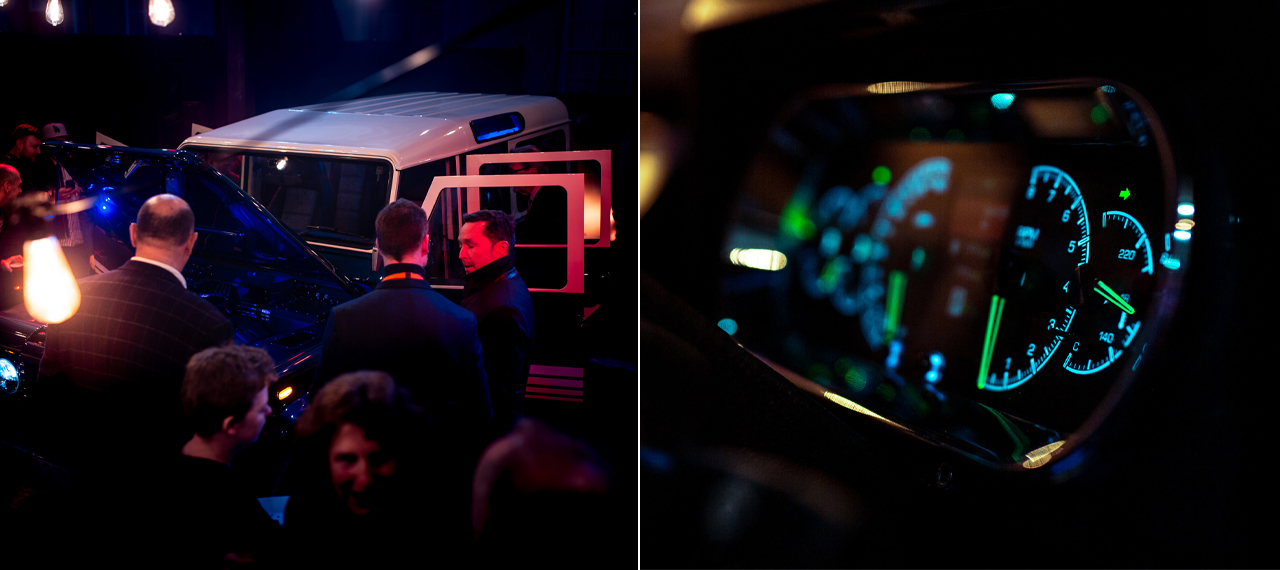 "This vehicle represents our past, our present and our future. The truck is both an accolade and a research device. It has many unique contemporary modifications but is instantly recognizable as an early machine. UJO is our team's interpretation of a true restomod. For us it is best of old, the new, and ourselves."
Andy Hayes | Arkonik Founder
THE DRIVE
The next day, journalists from six prestigious publications including Top Gear, Pistonheads and Classic & Sports Car visited us at HQ. After enjoying a tour of the workshop they were let loose in UJO for a test drive. This Defender includes a deep breathing 6.2L Corvette LS3 engine providing 430 horsepower resulting in a spine-tingling charge of 0 to 60 in sub 6 seconds; which all of our journalists put to the test.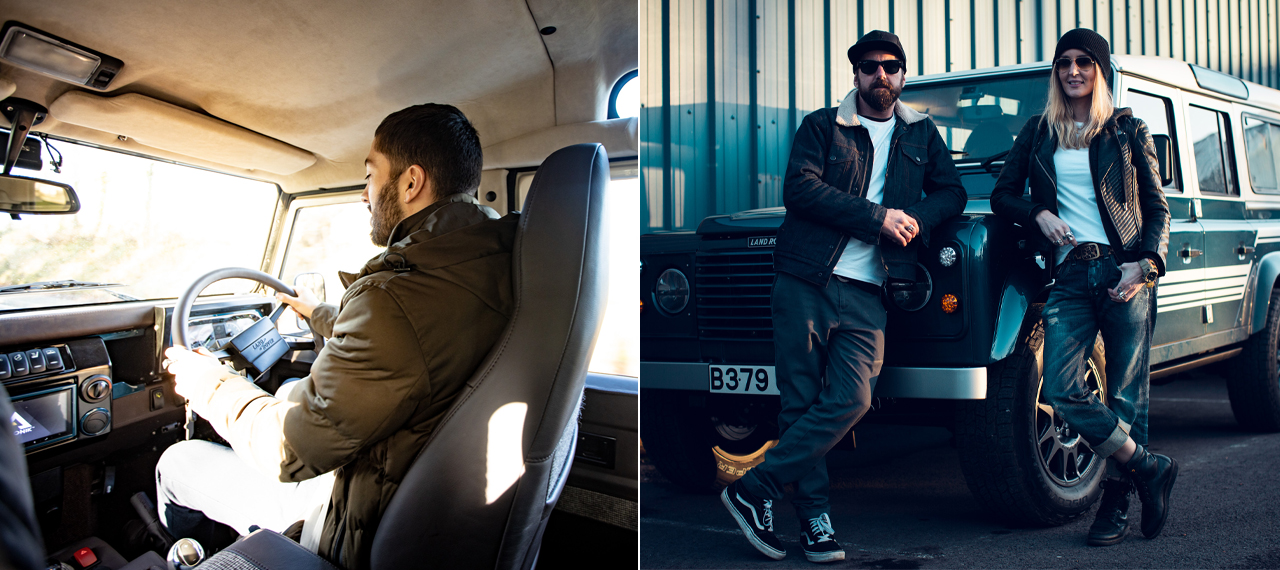 "As intended, the V8 makes the 110 feel pretty quick in a straight line… the car corners with only a little roll while handling bumps with confidence. Still, the biggest improvement for someone not totally accustomed to pedalling a fast Defender is the tightened-up steering, which has none of the bagginess normally associated with the car. You're no longer rowing from hedge to hedge on a B-road, but rather able to control this swift moving beast properly. A Goldilocks mix of tradition and new for a Defender lover, you might say. And a genuine provider of mile after mile smiles."
Sam Sheehan | Pistonheads
Read the article in full here.