Hello summer
Blue skies are here and we're excited to announce our summer promotion, which offers a $15,000* deposit contribution on all our custom-built Land Rover Defenders. This promotion is available to all customers who place a deposit between June 18th and July 31st, 2023.
At Arkonik, we believe that owning a custom Land Rover Defender is more than just a vehicle; it's a gateway to adventure and exploration. And with this promotion, we're making it easier than ever to start your Arkonik journey and create a vehicle that will provide lifelong memories for you and your loved ones.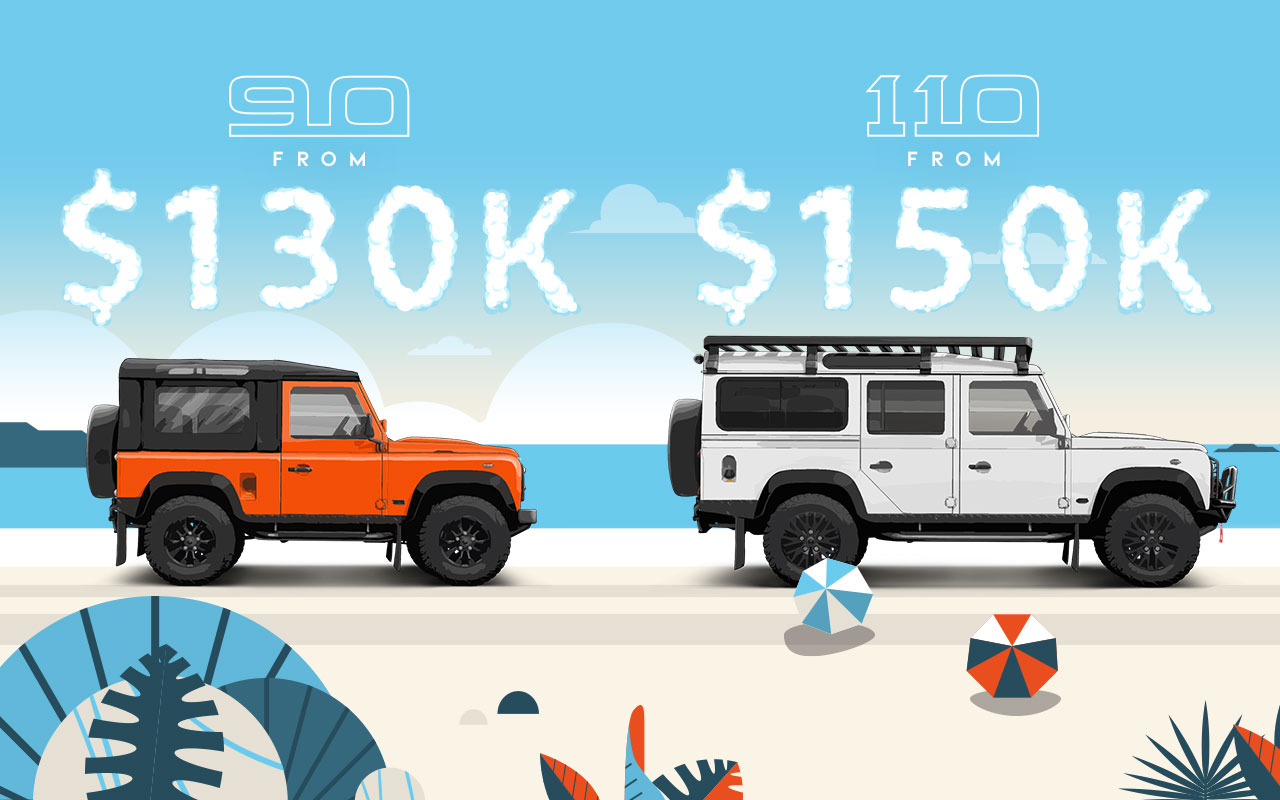 Whether you're an avid adventurer, a traditionalist, or a city slicker, we can create a vehicle that suits your lifestyle and reflects your personality. Choose your favorite base vehicle from our Featured Builds, or create your own using our online Configurator. Our friendly team is always on hand to advise and help steer you towards a truly unique, hand-crafted, and personalized Land Rover.

Don't miss out
To take advantage of this limited-time offer, simply place your deposit by July 31st, 2023. Don't miss out on this opportunity to start your Arkonik journey and experience the ultimate portal for adventure. Contact us on 1-800-984-3355 or email us to get started today.
**$15,000 applies to USA & Canada only. For UK & ROW the deposit contribution is £10,000.