KRAKEN, our hottest build to date, has just rolled, or rather roared, out of our SVO Division. The metallic Phoenix Orange exterior paint hints at what lies beneath, but when you dance on the throttle pedal, nothing is left to your imagination: a 6.2L LT4 crate engine pumping out 690hp through its tuned veins!

Engine

The ferocious LT4 boasts a 1.7L Eaton TVS supercharger, enabling it to hit 20,000 RPM with over 9 lbs of boost. Which in layman's terms, basically translates to hold onto your hat, we're going into outer space! To cope with such a hike in power it includes heavy-duty cylinder heads, titanium intake valves, forged connecting rods, pistons, and stainless steel exhaust manifolds.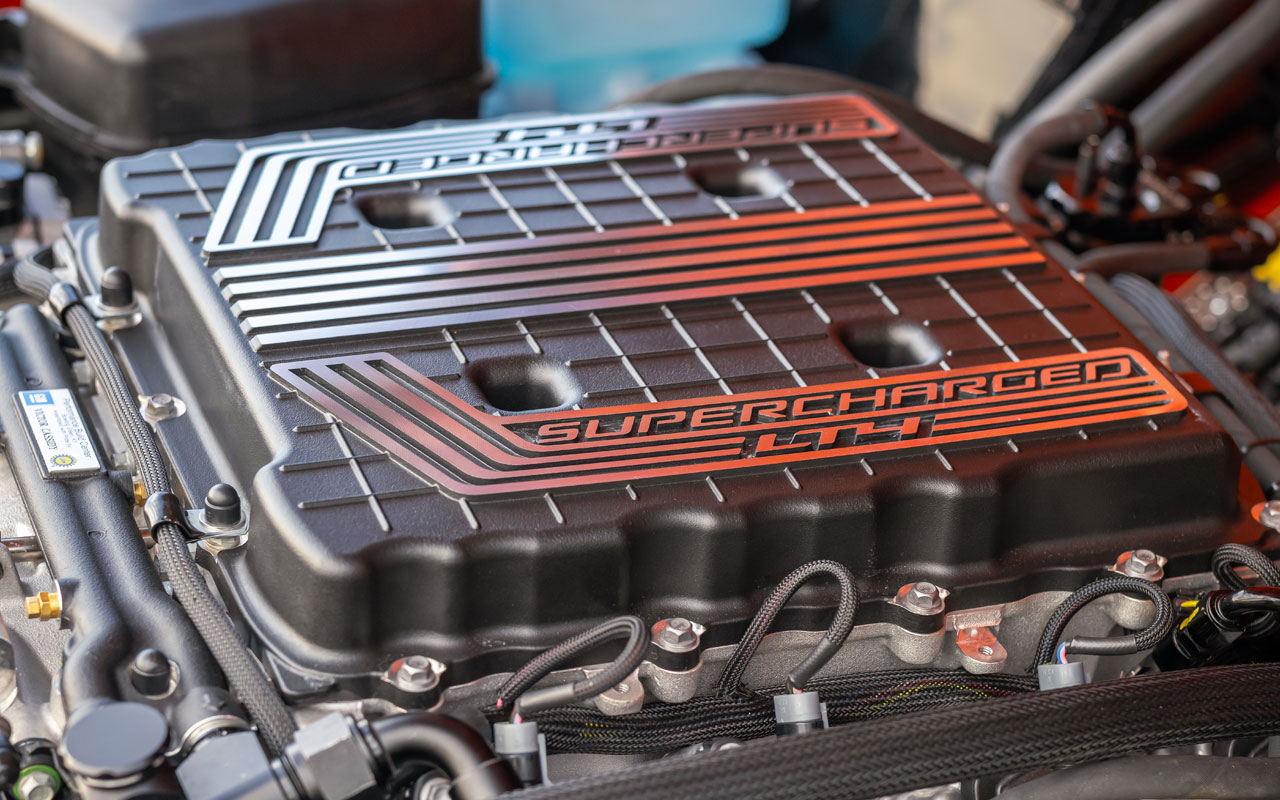 Axles

We've also fitted MAER® heavy-duty axles to help harness the beast within. Utilising the renowned Eaton Detroit Trutrac ATB limited-slip differential (LSD) for enhanced traction, this LSD provides greater power distribution to the wheels, resulting in improved torque bias. Unlike traditional clutched LSDs, the Trutrac ATB doesn't have wear-out parts like clutch or friction plates, ensuring long-lasting performance.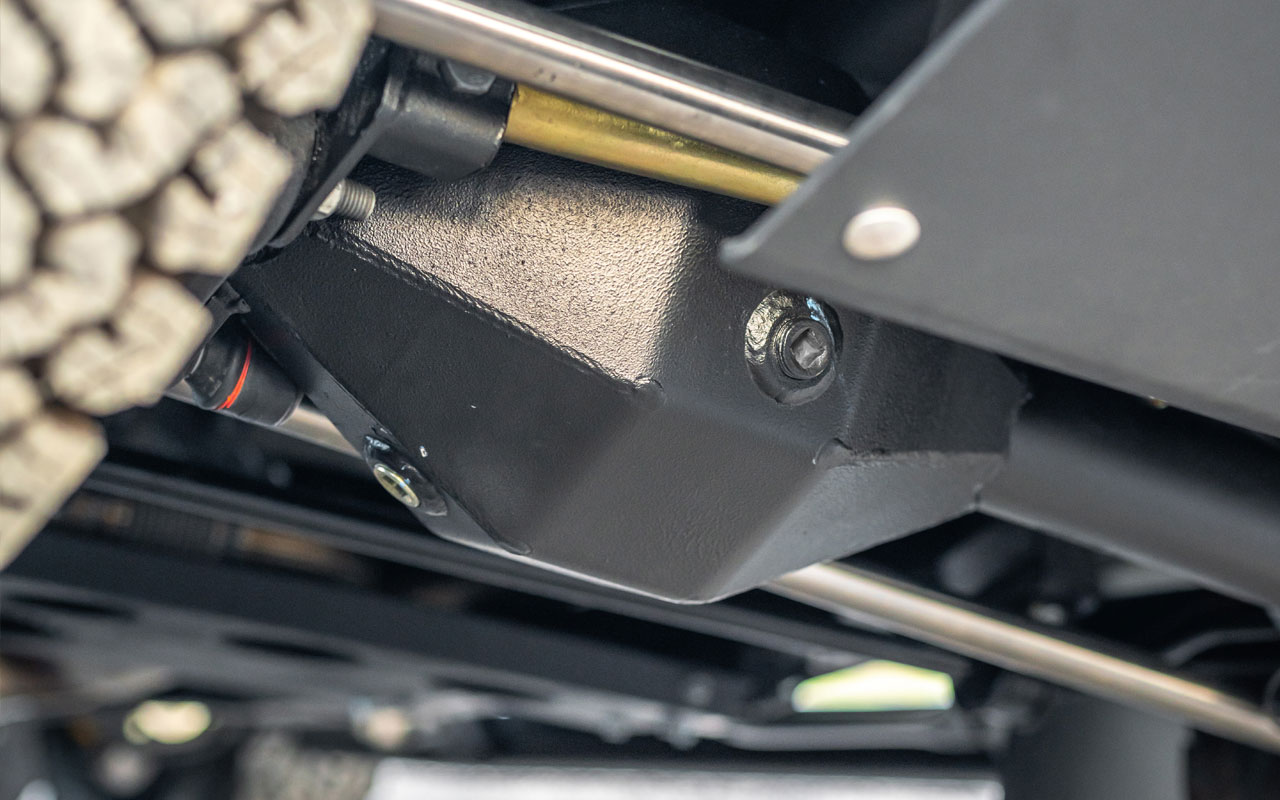 Exterior

Dominated by the effervescent Phoenix Orange coachwork, this One-Ten station wagon will demand and hold anyones gaze from close range or afar. Carefully chosen Satin Black accents such as the KAHN Defend 1983 rims and the KBX front grille combine to create a vehicle that has all the 'show' to match the 'go'. A Safety Devices L242 Exoskeleton keeps the body taught and provides yet more visual arrest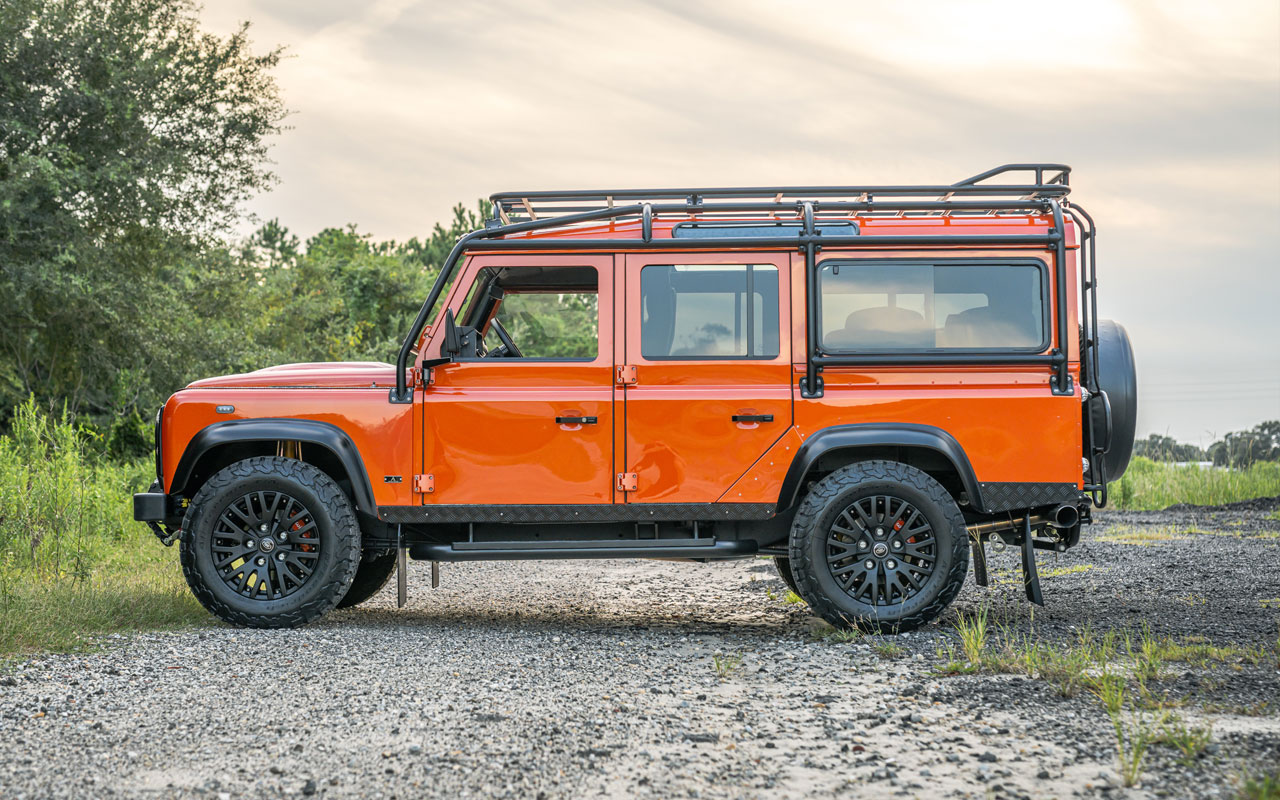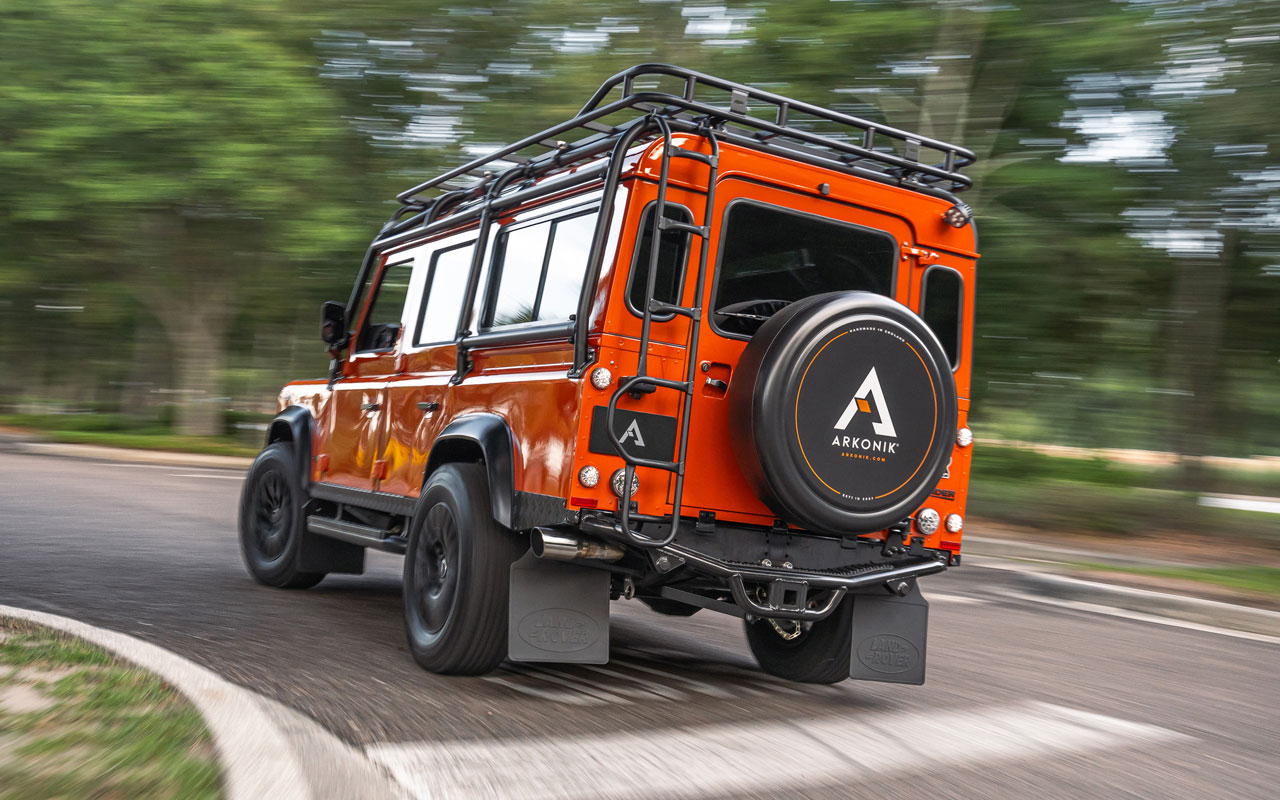 Interior

As soon as you step up into the interior you're captivated by the Vintage Thatch leather upholstery throughout. Matching seat belts and custom embroidered headrests highlight the level of personalisation applied to this restored and reimagined Defender. Black billet alloy is present at every touch point and the MOMO steering wheel provides driver focused feedback via the front axle. Black carpeting and a Grey suede headliner finish off the luxuriant ambience while the Pioneer NEX double-DIN infotainment system keeps occupants wired for both recreation and business connectivity.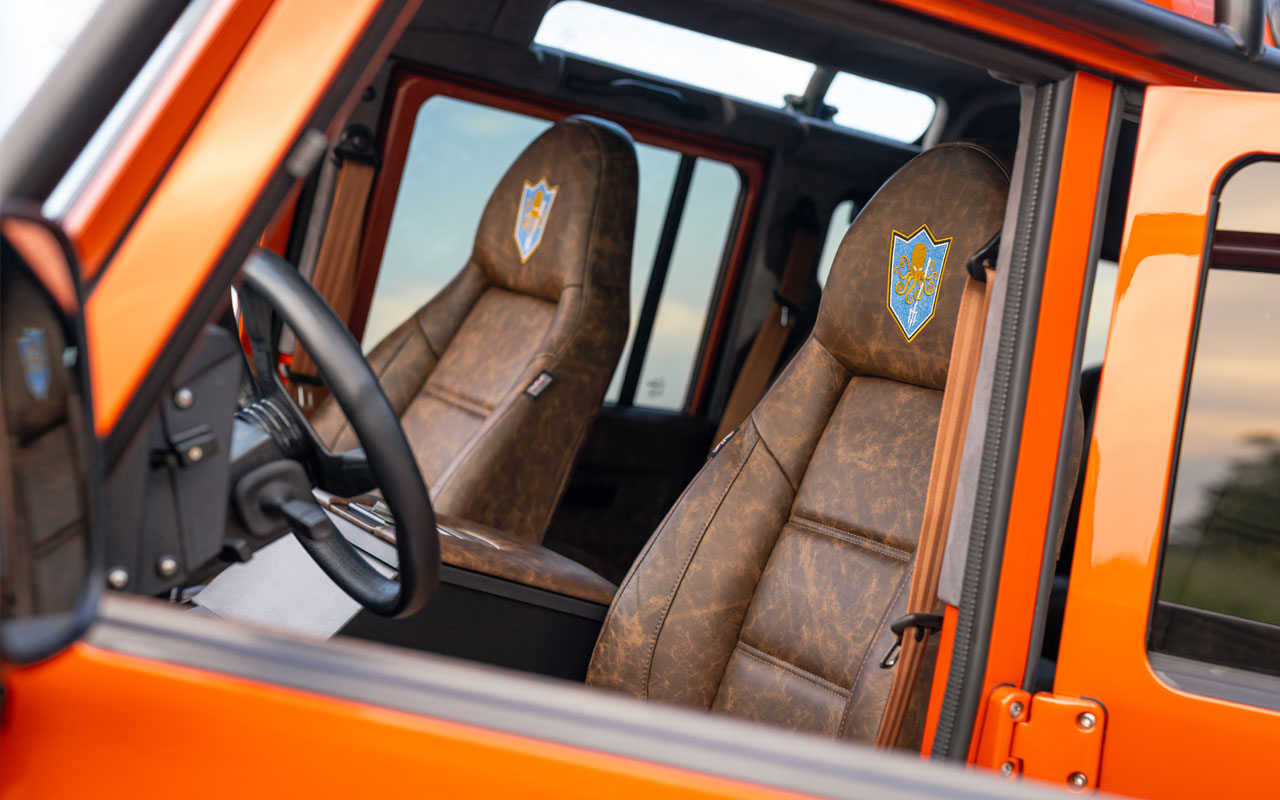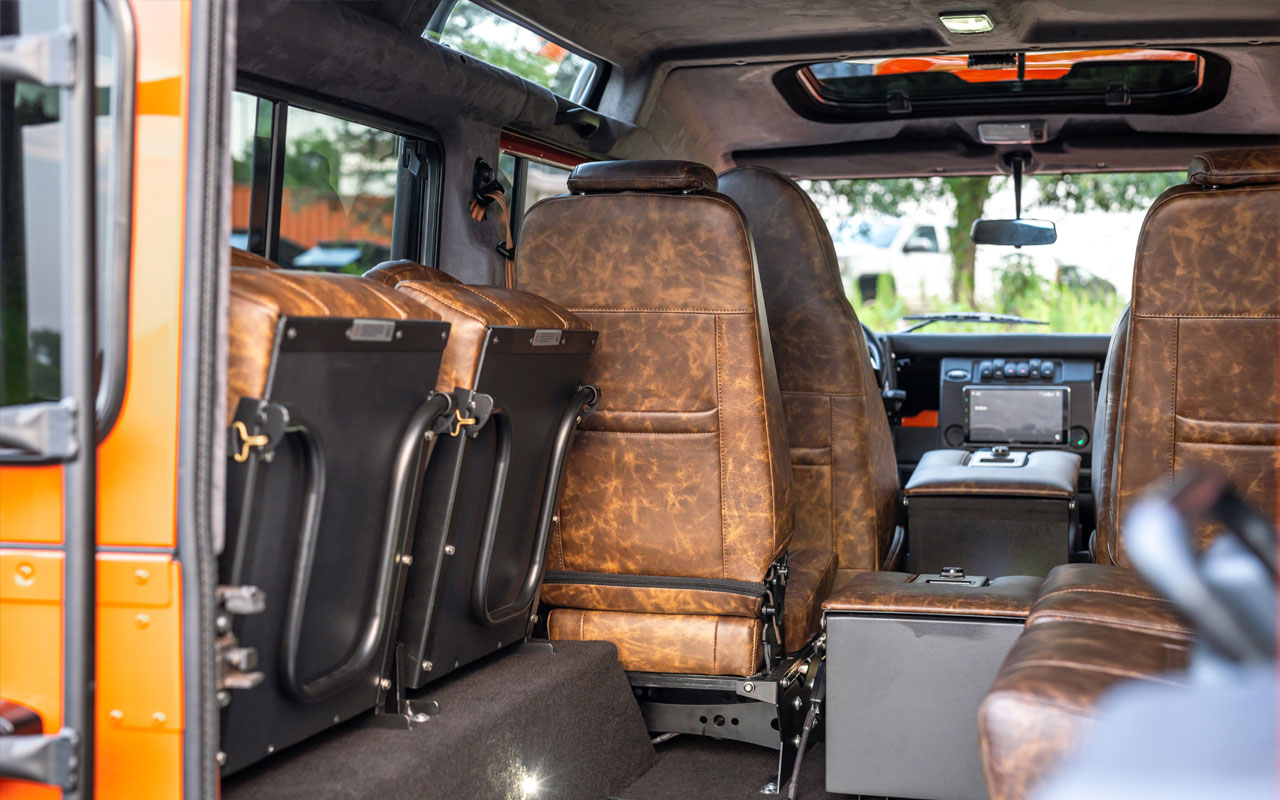 View the full specification here.
Existing clients
We're thrilled to offer the LT4 engine and 10-speed transmission to all our valued clients. Conveniently, we'll perform the upgrade at our SVO division in Charleston, SC. Simply click here to chat with our team and experience the thrilling 690hp upgrade yourself!