Earlier this month, we held our first ever press event at Lake Tahoe, California. Journalists from five major publications (Motortrend, Classic Car Club Manhattan, Alloy+Grit, Overland International and Autoweek) attended to put three very different, restored Arkonik Defenders through their paces. The group was accompanied by the Arkonik team plus Andy Hayes (Founder & CEO), who took time out of his West Coast road-trip to show off the true capabilities of these dream machines.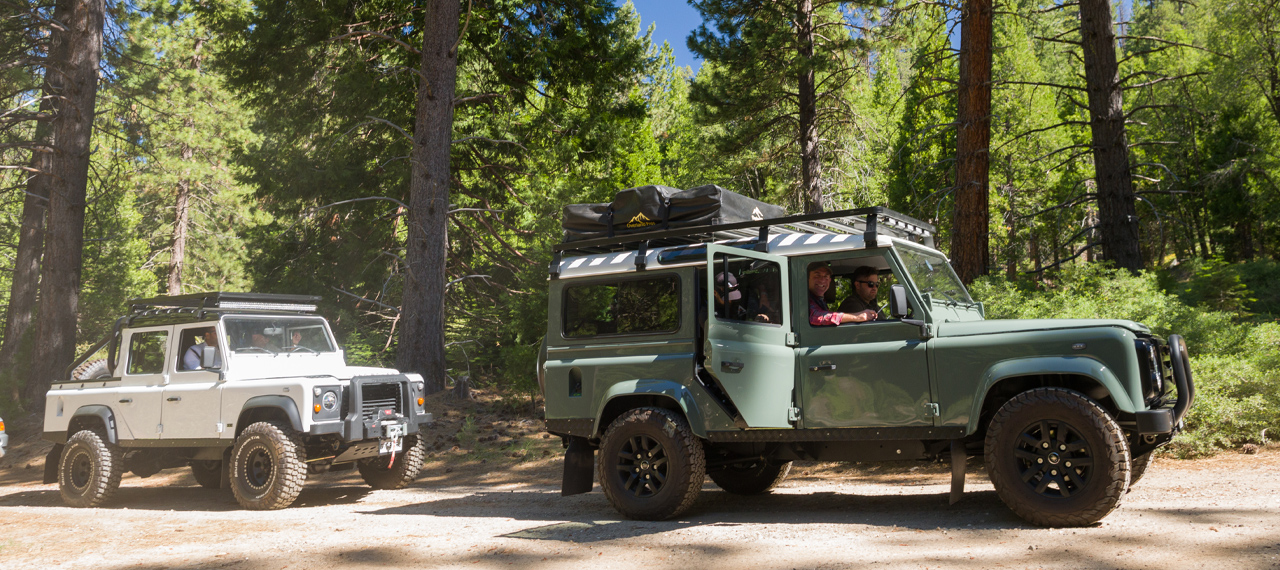 After leaving Lake Tahoe, the convoy headed out along Route 50 to experience some on-tarmac action before heading off-road into the depths of the Eldorado National Forest, which included steep inclines and narrow trails; not to mention amazing views from the top!

The squad included a heritage style D110 with 200Tdi engine, a double cab pick-up with a 3.5 V8 and a recently converted D90 with a 6.2L LS3 and automatic transmission. WESSEX crawled the dirt tracks on grippy BF Goodrich® All-Terrain tires, sporting an SVX grille originally designed for the 60th anniversary of Land Rover ten years ago. Whilst ZENITH set the pace on the asphalt, having recently received a 430bhp LS3 engine and 6L80 automatic transmission conversion complete with tap shift and a Lokar shifter. Powerful Willwood® brakes complete this transformation; a vital addition to harness the increased power output.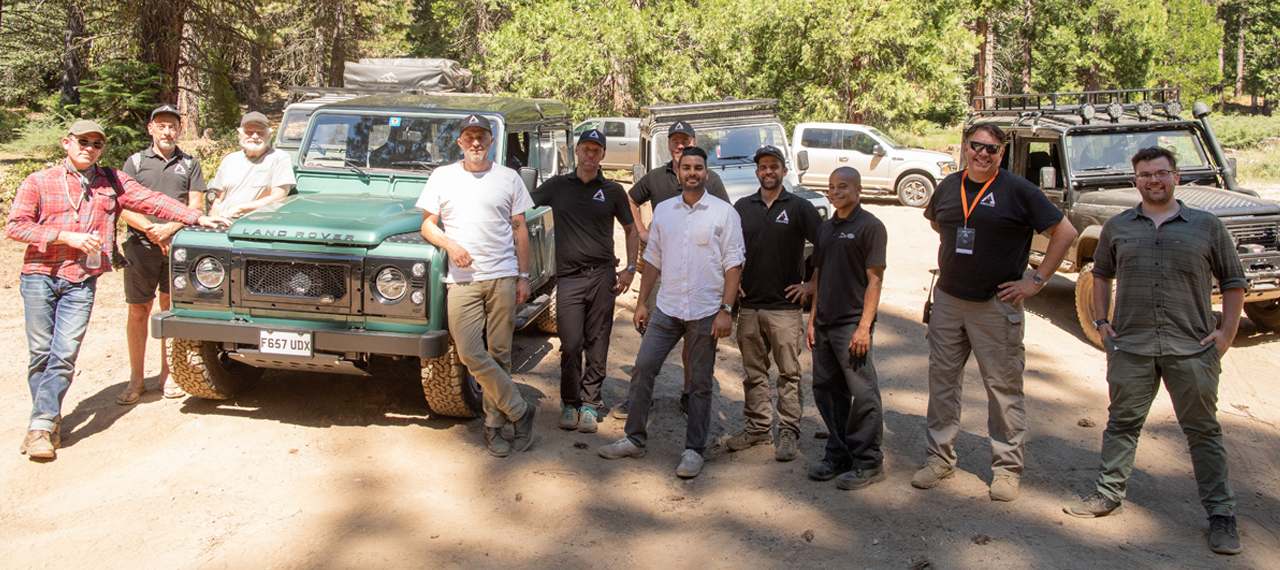 "Arkonik is a "doing" type of company….their philosophy, led from the founder Andy, along with their amazing machines are all about walking the walk. You know, actually getting out there and doing things. This was clearly demonstrated in the mountains of Lake Tahoe as the Arkonik Defenders ate up the terrain with effortless class."
Julian Heppekausen | Classic Car Club Manhatten

"I was nervous first going in because I had little to no experience with off-roading. But thanks to the great engineering and care put into these Defenders by Arkonik as well as the teams' excellent direction the trip went very smoothly. The whole experience was very fun and I would gladly do it again."
Daniel Benson | Motor Trend

"My experience with Land Rover Defenders is almost entirely field based, mostly from driving aged variants on unpaved tracks. This has certainly shaped my opinions about these venerable trucks. But it wasn't the heated leather seats, functional air conditioning, hand–built wiring harness, upgraded aluminum panels, or blue–printed motors that impressed me about the two Arkonik Defender 110s I recently drove at their Lake Tahoe press launch. I was amazed that after four hours on a reasonably technical Sierra trail, there was no dust ingress into the interior. I was astounded that there were no interior rattles. I was in complete disbelief after a full day's testing, which included sustained highway speeds and driving off–highway nearly seven hours, that there were no oil leaks. Yes, I did climb under with a flashlight, right under the watchful eye of company owner Andy Hayes.

Arkonik addresses persistent, decades–long 110 and 90 issues from the ground up at their facility in Somerset, England. The result is an extremely comfortable, highly capable bespoke workhorse. It is evident that they have done their homework with the iconic Defender."
Bryon Bass | Overland International
"Near Lake Tahoe and well out of cellphone reception, it doesn't take long to see that the trio of Arkonik's Land Rover Defenders in the convoy isn't breaking a sweat over grueling terrain. The 30-year-old Defenders may be working hard, but you can't tell from behind the wheel. Cold air conditioning, comfortable leather seats, a well-sized touchscreen with – when you get a signal – an Alpine audio system, power windows, and, if the weather was colder, heated seats ensure passengers are comfortable, even in 95-degree weather. Love off-roading? Want to use an old-school Defender on the road? Arkonik's modernizing classic Defenders for consumers that want it all."
Joel Patel | Autoweek