It's showtime!
After an incredible three months of hard work, hundreds of hours invested, and some exceptional teamwork, we are thrilled to announce that our very first NAS90 project is officially complete! This achievement is a testament to the dedication and passion of our amazing A:Team. Collaborating with Battery Tender® has been a fantastic journey, and it truly showcases our commitment to staying at the forefront of Land Rover restoration. Click here to watch the Ben Collins review and scroll down to view the full specification.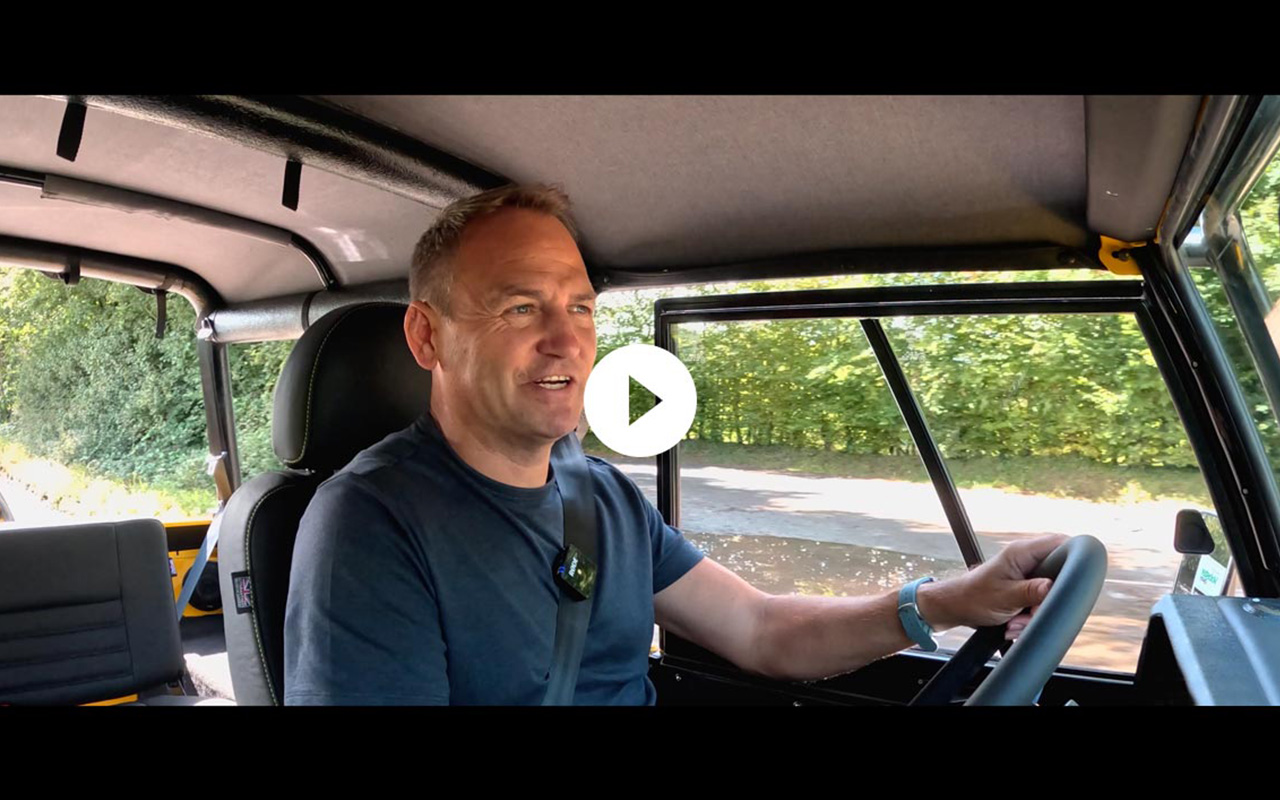 Exterior

Our client's vision for this build was all about authenticity. That's why it was only ever going to be painted it in its original, eye-catching AA Yellow hue. This vibrant color perfectly contrasts the OEM chequer plate and NAS accessories, including the front nudge bar and roll cage.

To add versatility, we've included sleek Black boost alloys that perfectly complement this color scheme. However, we've also taken the time to restore the original 16" silver NAS 5-spoke rims, allowing them to be easily switched for different occasions.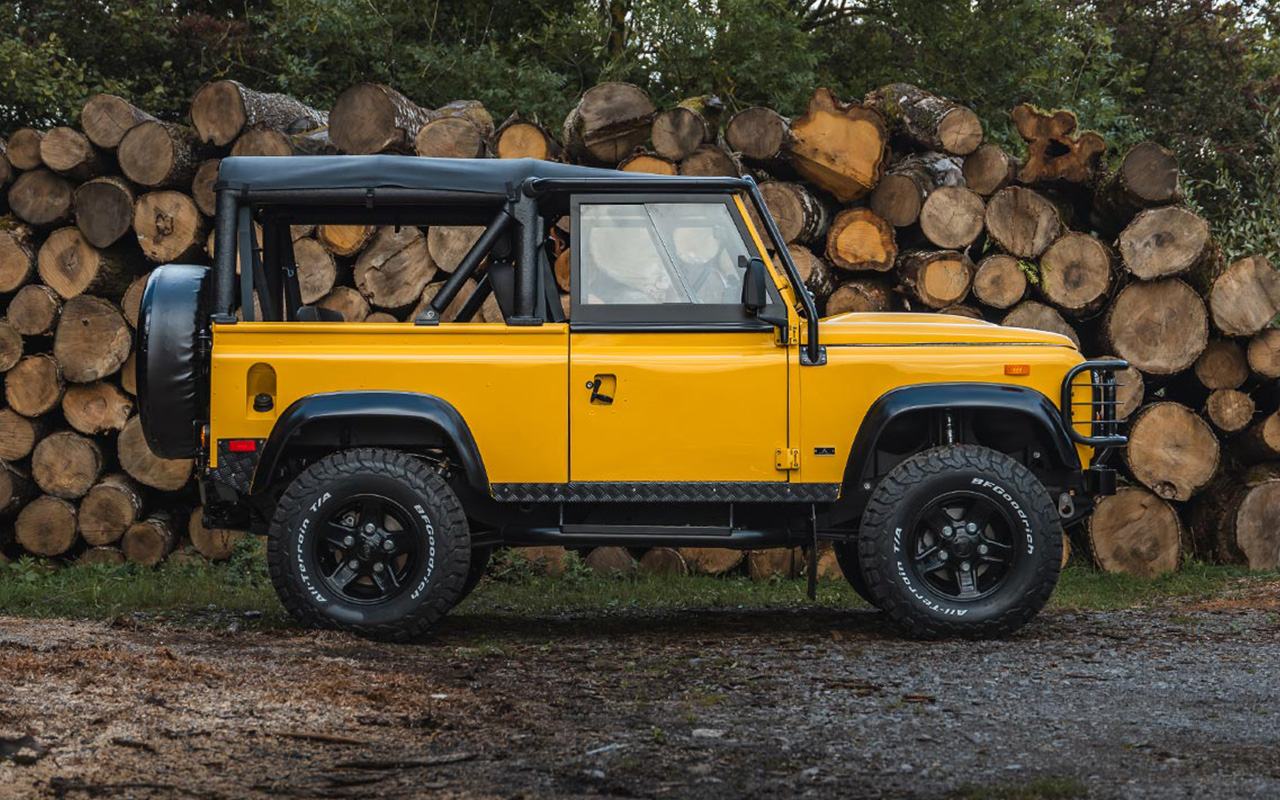 Engine
And let's not forget about the heart of this gem—the original 3.9L V8 engine. It's been meticulously refurbished to a standard that's better than new. To top it all off, we've added color-coded rocker and air intake covers to complete the look.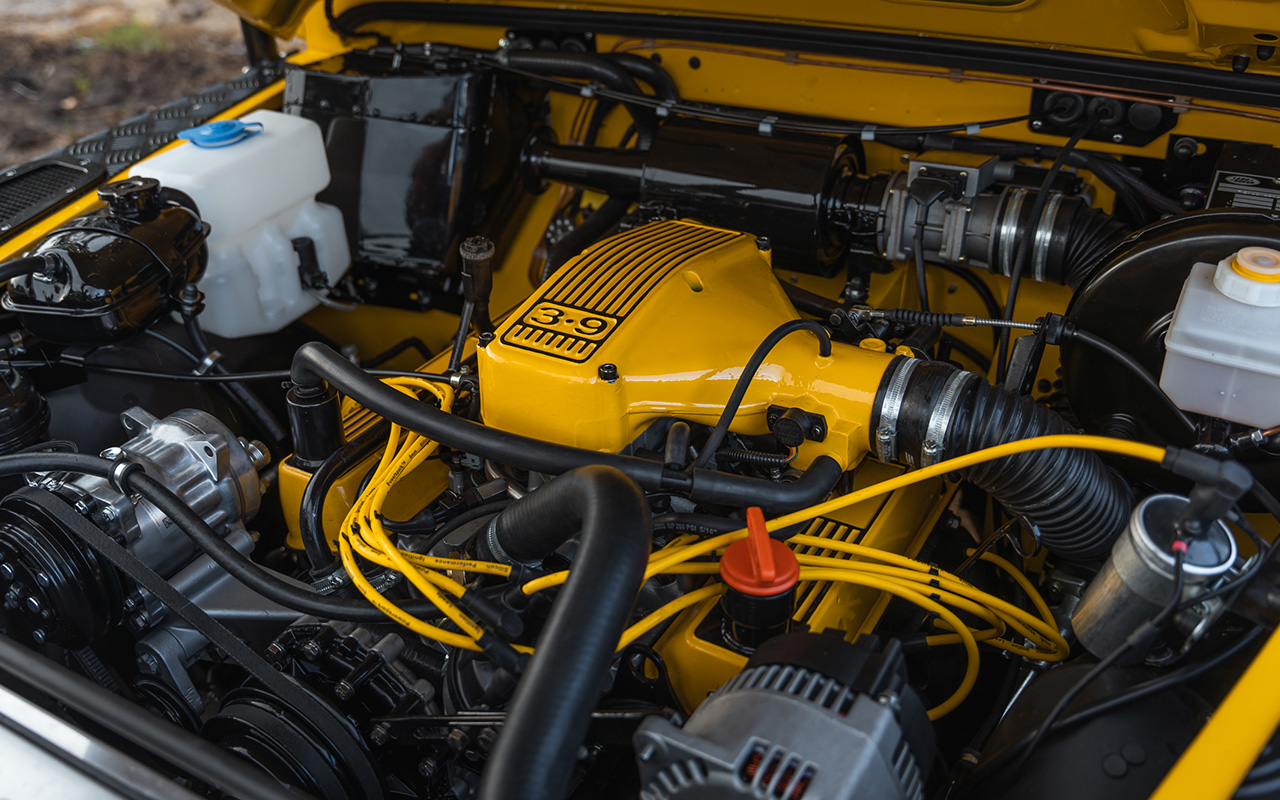 Interior
The exterior theme seamlessly carries over to the interior, where we've taken OEM seats and treated them to a luxurious makeover with Black Nappa leather and a pop of yellow stitching.
We've also gone the extra mile by giving the model-specific doors a thorough restoration. They now come equipped with additional soundproofing and waterproofing, ensuring a superior ride experience for everyone on board.
And speaking of enhancements, we've added a contemporary touch-screen infotainment system that brings connectivity to a whole new level. Plus, the upgraded Focal® speakers are ready to pump out the tunes and elevate those beach vibes that emanate from this brilliantly restored and reimagined NAS90.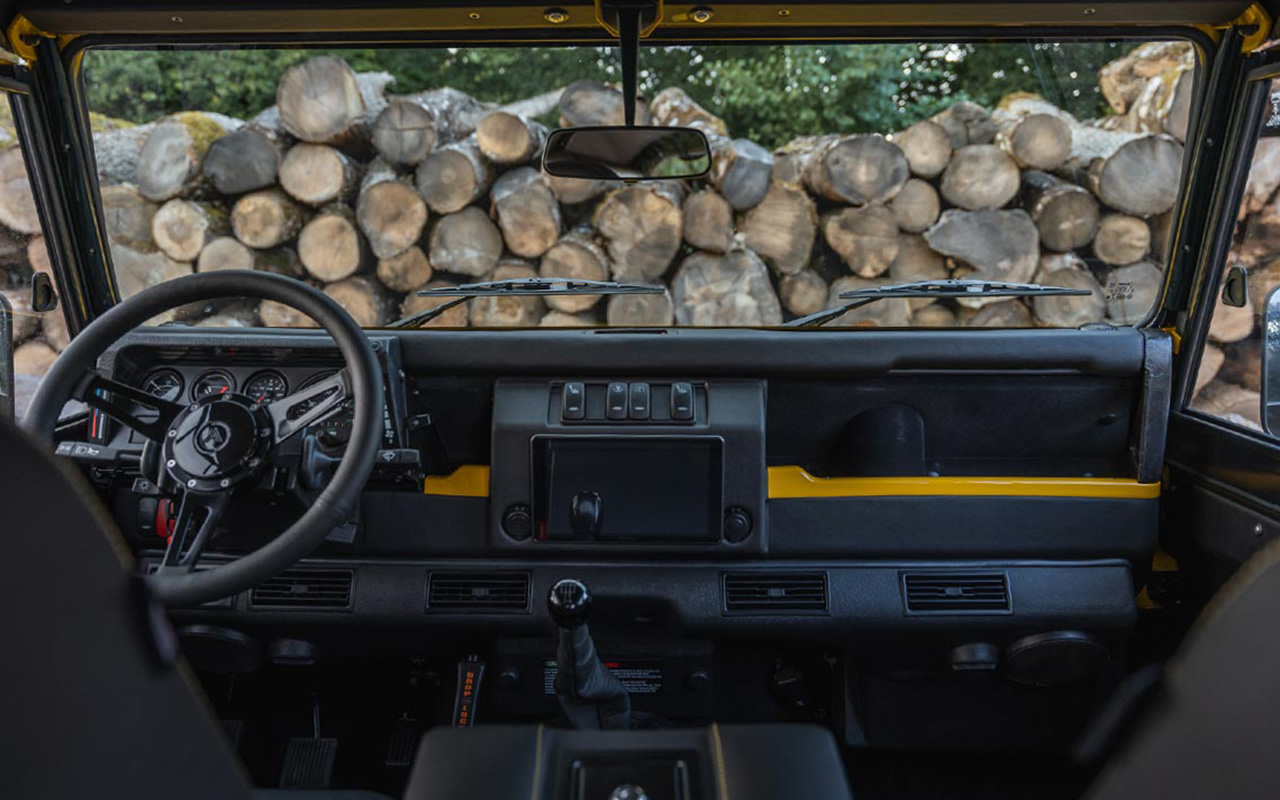 See the build at SEMA

We are immensely proud that our build will take center stage at the Battery Tender booth this year (North Hall, Booth 10229). Having attended this incredible event in the past, we can attest to the unique energy and excitement it brings. After all, it is Vegas!
The SEMA Show is not your average event; it's the ultimate gathering where businesses come to thrive and succeed. This trade-only extravaganza allows speciality equipment manufacturers to stand shoulder to shoulder with automotive giants, showcasing their latest and most innovative products to connect with industry buyers from around the globe. So, you can see why we're absolutely thrilled to be part of this remarkable show! Find out more here.