In 2006, Andy Hayes purchased a 1983 V8 Defender 110 in Stratos Blue. This vehicle was the first step in the creation and development of Arkonik. Since then, the company mission has evolved but the founding principle has remained constant; to create the most authentic, restored Land Rover Defenders in the world. 200 Arkonik Defenders have now been shipped into North America whilst UJO has sat quietly in Andy's collection, waiting for its chance to shine. After 12 years, that moment has arrived; UJO is now being restored with the very best of everything that Arkonik has to offer.
The Defender will include shimmering bodywork in a variation on Stratos Blue; dubbed UJO Blue. This will be complemented by a Jaguar Pearl roof and topside panels, in keeping with the original colour scheme but with a contemporary twist. Underneath, UJO will include colour coded Bilstein springs and SuperPro Suspension as well as an LS3 powerplant. UJO will be the ultimate Arkonik restomod Defender.
Stage 1: Chassis Preparation
UJO's new chassis is made from 3mm mild steel, manufactured by Richards Chassis. These chassis are manufactured in the UK, close to the steel city of Sheffield. Richards use locally sourced materials, locally based machine shops and all profiling is done 'in house' using their own laser machinery. The chassis was delivered in bare steel form and entered the Arkonik process to be etch primed and Raptor-coated. With a final flourish, it has been painted in gloss black, which will complement the UJO Blue elements of the build.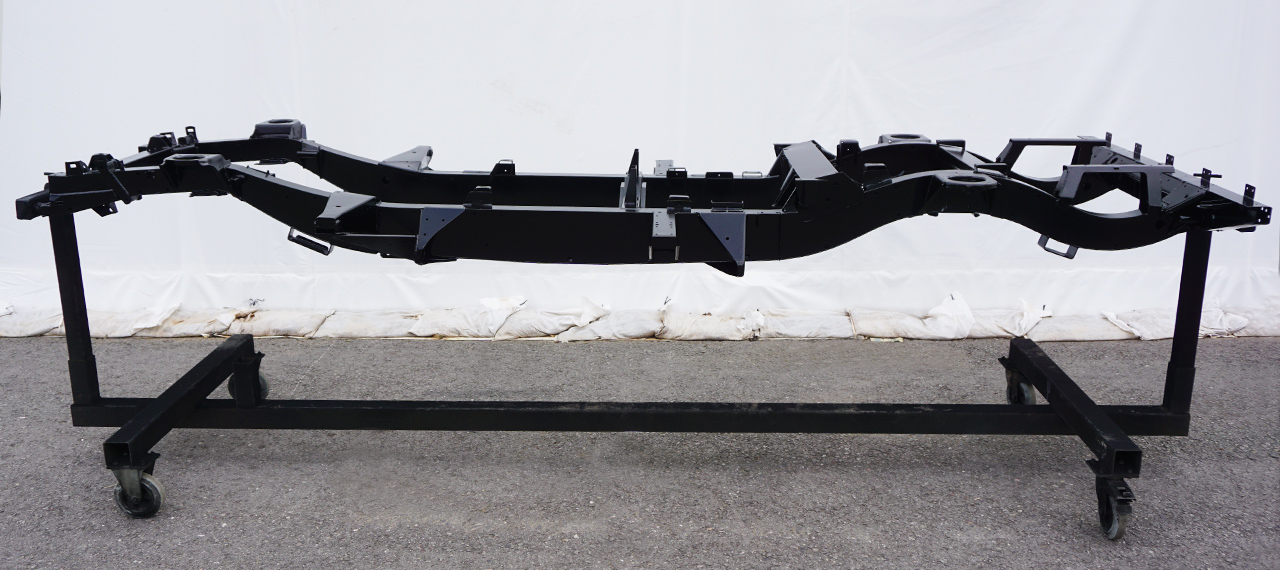 12.08.19
This week, Andy and Craig have been installing steering and suspension components which have all been painted in UJO Blue. This includes radius arms and polyurethane bushes made by SuperPro, and uprated springs, shocks and dampers by Bilstein.
Be sure to check back again soon for more updates on project UJO.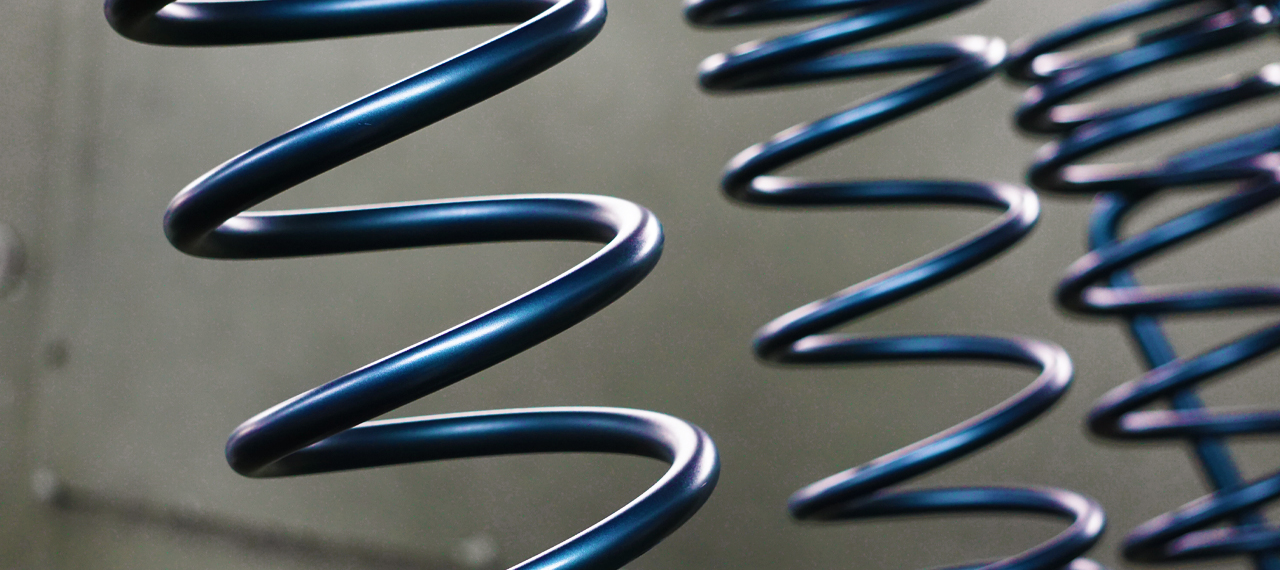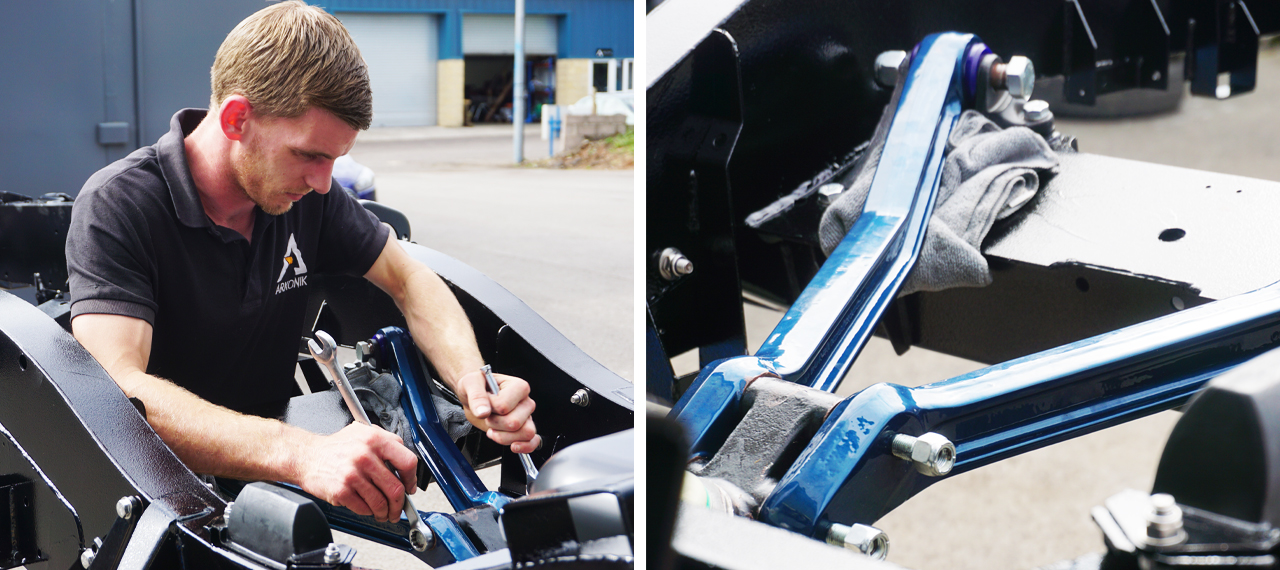 19.08.19
The highly anticipated LS3 Corvette 6.2L engine has now arrived at Arkonik HQ, providing UJO with 430HP once up and running. Colour coded UJO Blue turrets (made by Mammoth), springs and dampers have also been fitted.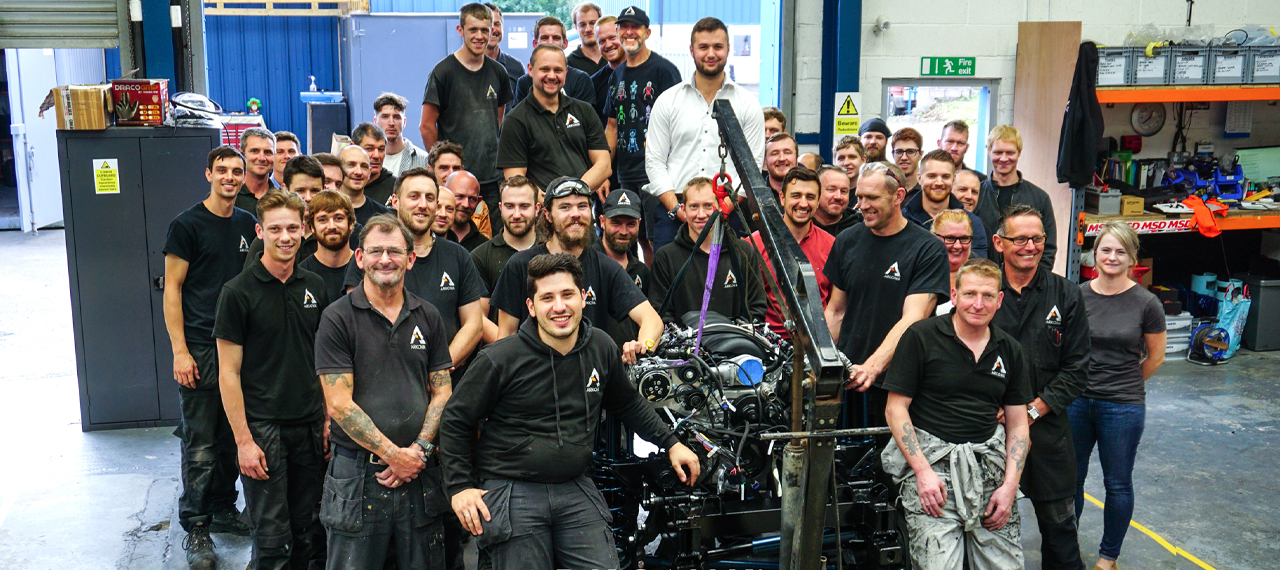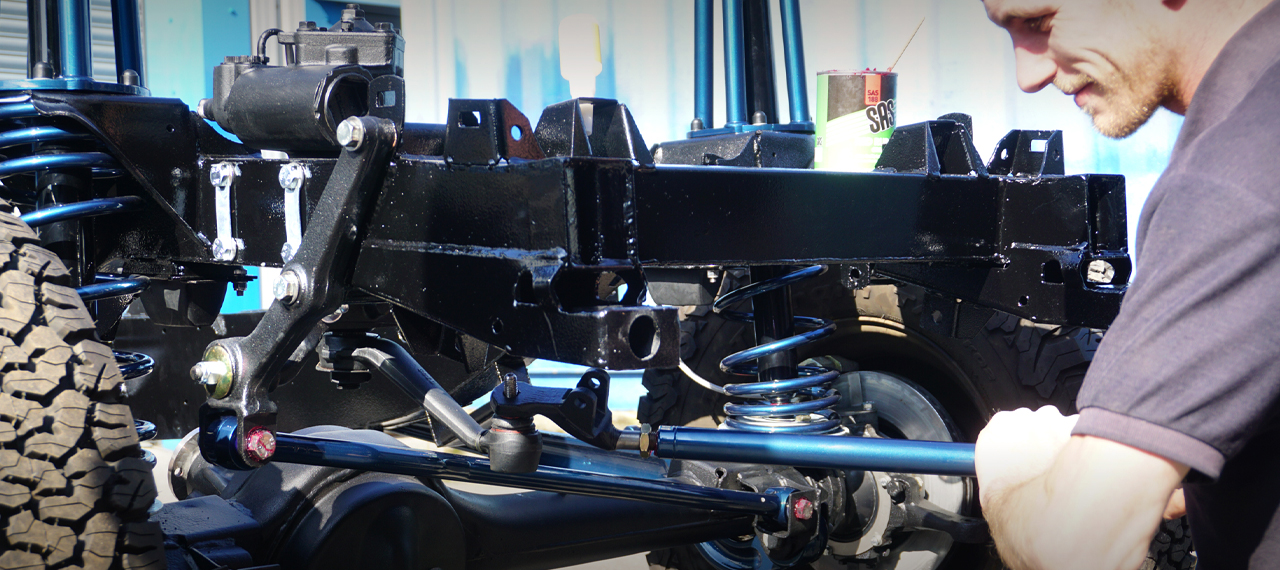 Stage 2: Engine fitting
10.09.19
This week, the hefty LS3 Corvette 6.2L engine has been fitted along with a 6-speed GM6L80 automatic transmission, which will allow UJO to bolt from 0 to 60 in a little under 7 seconds once up and running!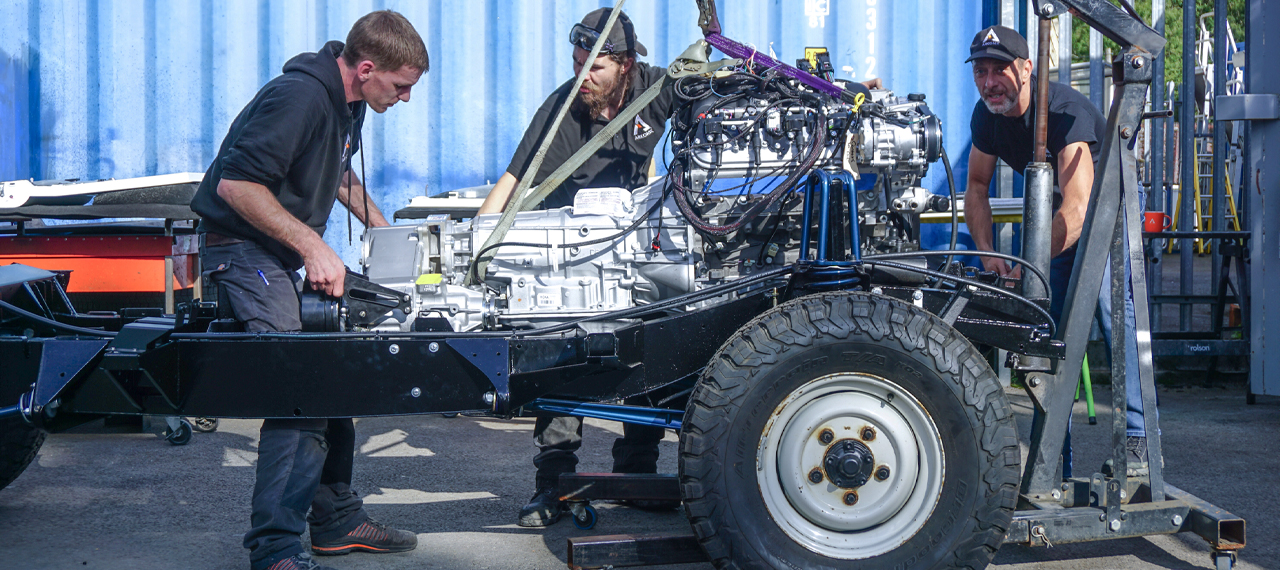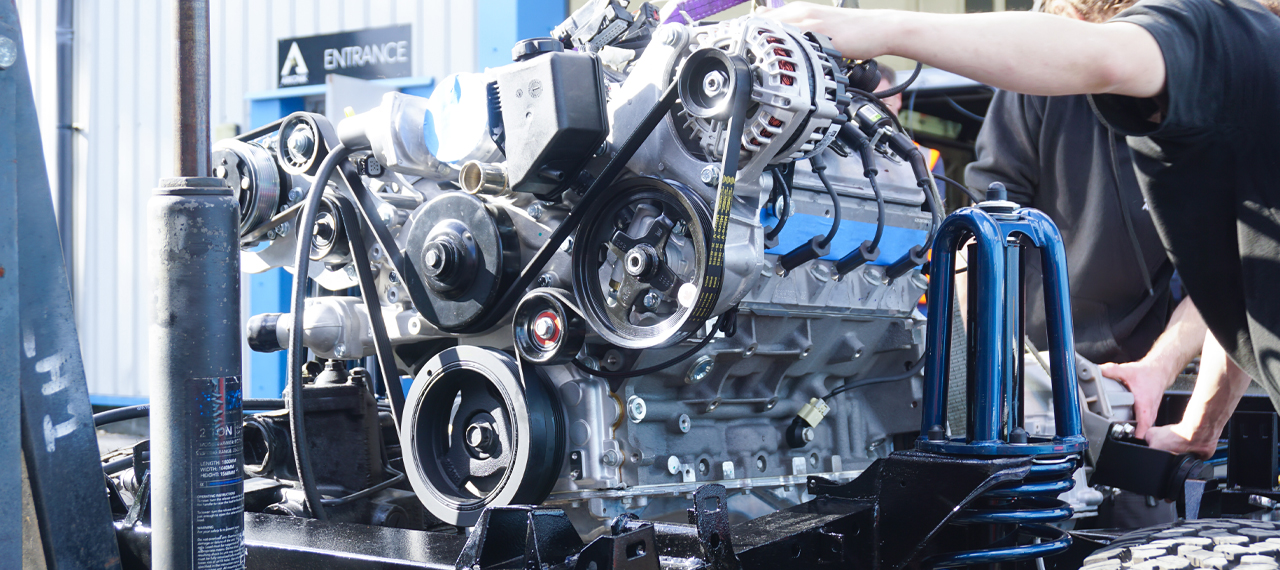 Move onto Phase II of Project UJO here.