16.10.19
UJO D110 has now entered Body Shop to begin the initial part of its build up. Everything except the Defender's original windscreen panels will be replaced. The body panels will be painstakingly aligned by Dusty and the Body Shop team to a better than factory finish.
Each panel will be sanded back to bare metal, then meticulously prepared, primed, baked and inspected before the whole process is repeated for each and every coat. We have greatly improved upon the Defender's original corrosion protection and water ingress from bumper to bumper. Only after careful inspection will it move onto Paint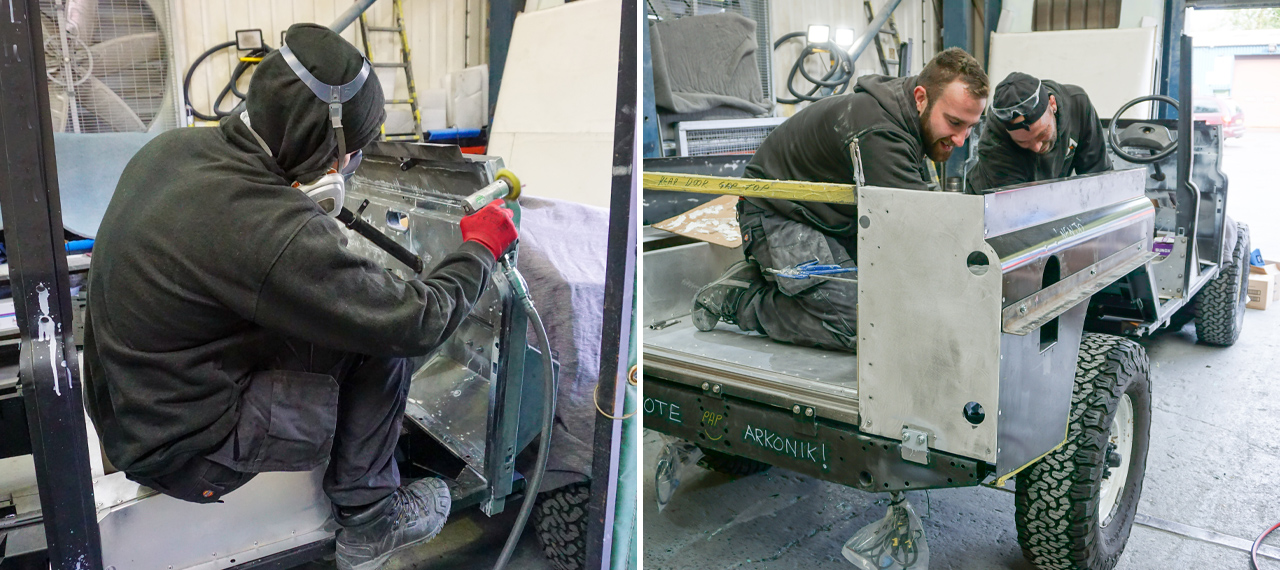 30.11.19
Over the last few weeks, our Paint team have been expertly coating UJO in five coats of primer and one coat of etch primer before its stunning blue finish. Each panel has been treated separately to ensure that when the vehicle is reassembled it has perfect alignment. UJO also includes a Jaguar Pearl roof and side panels, as well as silver cappings for that retro look.