Kingdom Magazine was created by golfing legend Arnold Palmer in 2013 for people who love both the game and the lifestyle that comes with it. Contributors include some of the most recognised names in golfing and lifestyle journalism. As well as content related specifically to the sport, the magazine also includes articles written around luxury travel, fine dining, real estate and luckily for Arkonik, the automotive industry. Read the full feature here.
"We feel that the people who are members of Palmer Design courses, or those golfers who play as guests, have many common interests. They share a similar lifestyle and that lifestyle hinges around the game of golf." Arnold Palmer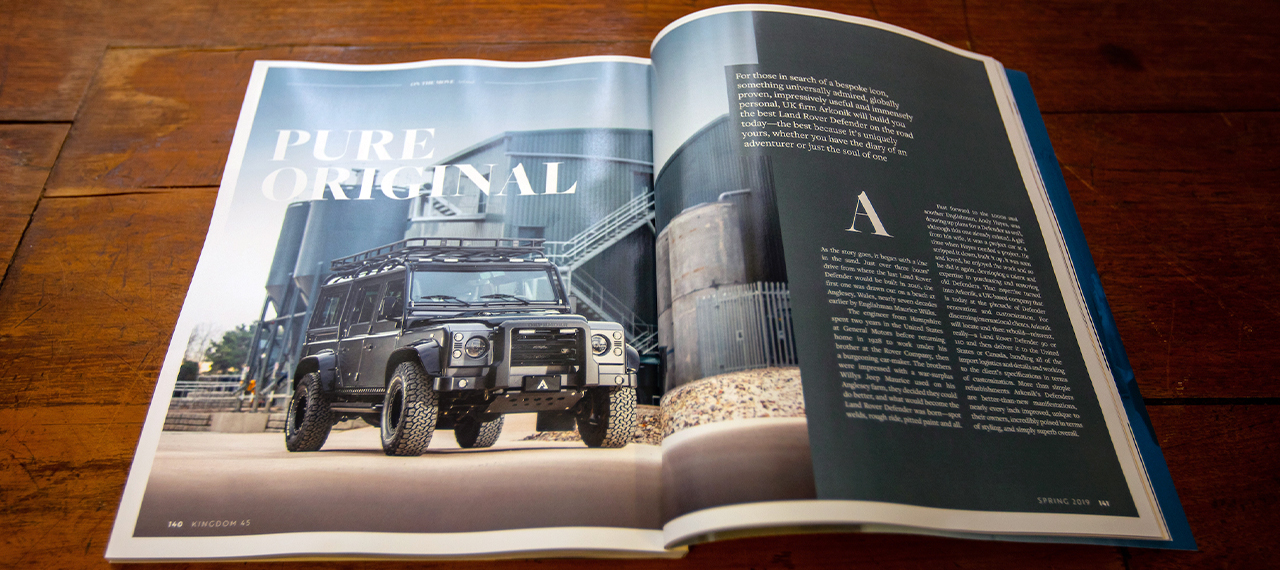 For those in search of a bespoke icon, something universally admired, globally proven, impressively useful and immensely personal, UK firm Arkonik will build you the best Land Rover Defender on the road today.
A Better Defender
More than simple refurbishments, Arkonik's Defenders are better-than-new manifestations, nearly every inch improved, unique to their owners, incredibly poised in terms of styling, and simply superb overall.
"Land Rover never really designed Defender to be sold for £100,000," says Parry. "They weren't worried about spot welds being visible or even about having straight panels. The rear tubs, the back section of the Defender, used to come with spot welds down the side, completely visible and quite ugly. We replace these panels and ensure the spot welds aren't visible beneath the paintwork, and there's so much more."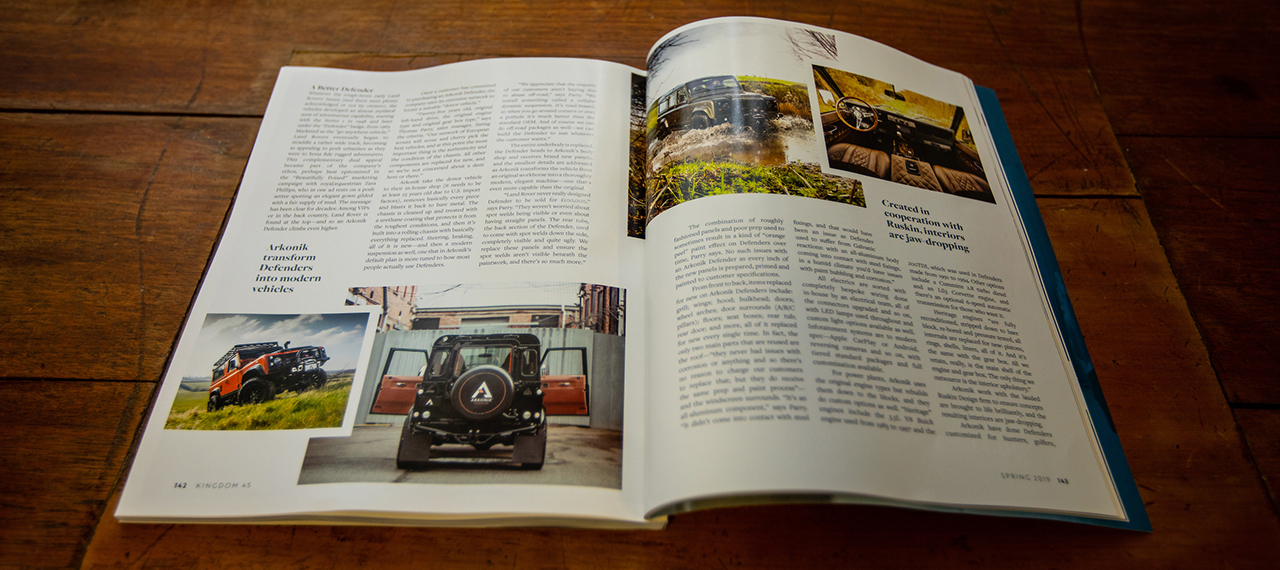 Authenticity
Arkonik have done Defenders customized for hunters, golfers, adventurers and urban-dwellers alike, but the firm's main appeal is their commitment to authentic builds that don't pervert the unassailable original designs. That said, the entire process, from the first phone call through to delivery, is a collaborative process with the customer, says Andy Stacey, Arkonik's Brand Manager, and that collaboration continues after the purchase is complete.
"What our Defenders can present is uniqueness and an original timeless style that has never really been surpassed," Parry says. "There are others working on Land Rovers, but maybe sometimes they don't sit quite right or the ride height is off or there are massive wheels or something else. Taste is an interesting concept—different strokes for different folks. But you look at our previous builds and there's a commonality, you can tell an Arkonik Defender. There's something about it, and I'd stand by our builds that you've just got to look at them and you'll see what we get right: it's authenticity."