Defenders allow their owners to explore new pastimes, transport their friends and families and embark on adventures they had previously only dreamed of. Below are just some of the ways our clients across North America use their Defenders. If you'd like to lose yourself in the wilderness, get back to nature or find a new way to spend your downtime, an Arkonik Defender is the perfect vehicle to enhance your lifestyle.
lose yourself
These vehicles will transport you through any wilderness. Our Defenders are fully restored and then reimagined for today's overlanders with a host of off-road accessories to tackle any terrain. Want to see more? Follow the adventures of STANLEY D110 on Instagram via @defenderado.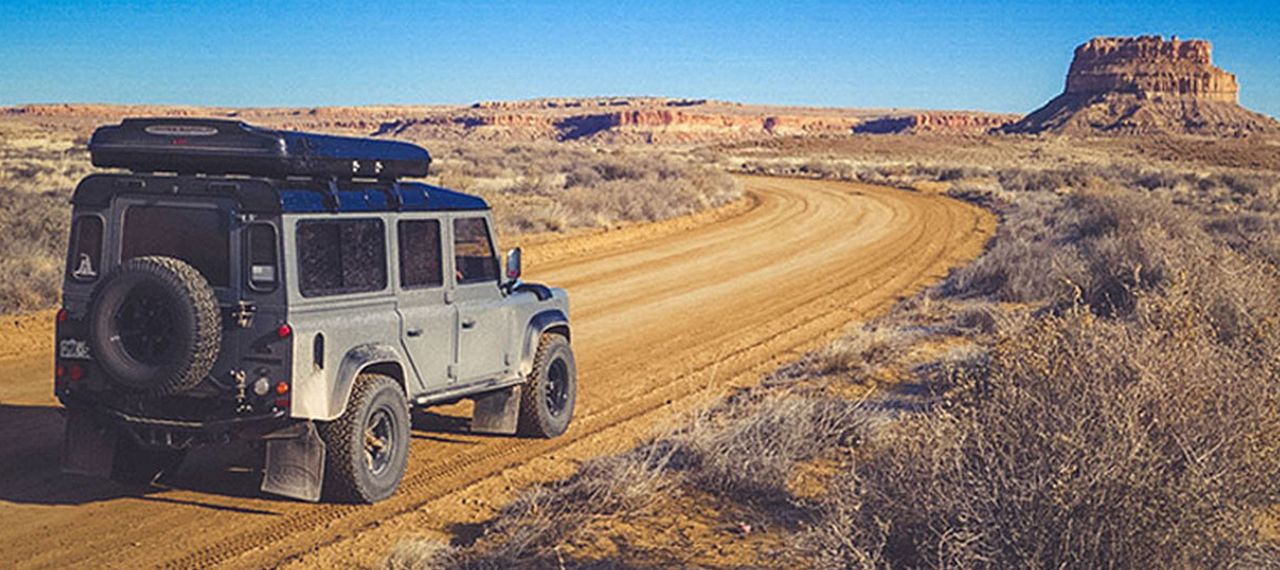 get back to nature
For those wanting to really experience the great outdoors, a Defender will make sure you get up close and personal with mother nature. Front Runner produce a host of camping transport solutions from rooftop tents and cooking grates to fishing rods and surfboard mounts; all will bolt onto your roof rack. A Defender is also the perfect towing vehicle, having a towing capacity of up to 7500lbs, so if you don't fancy sleeping under canvas a towed RV can provide that touch of comfort on the open road.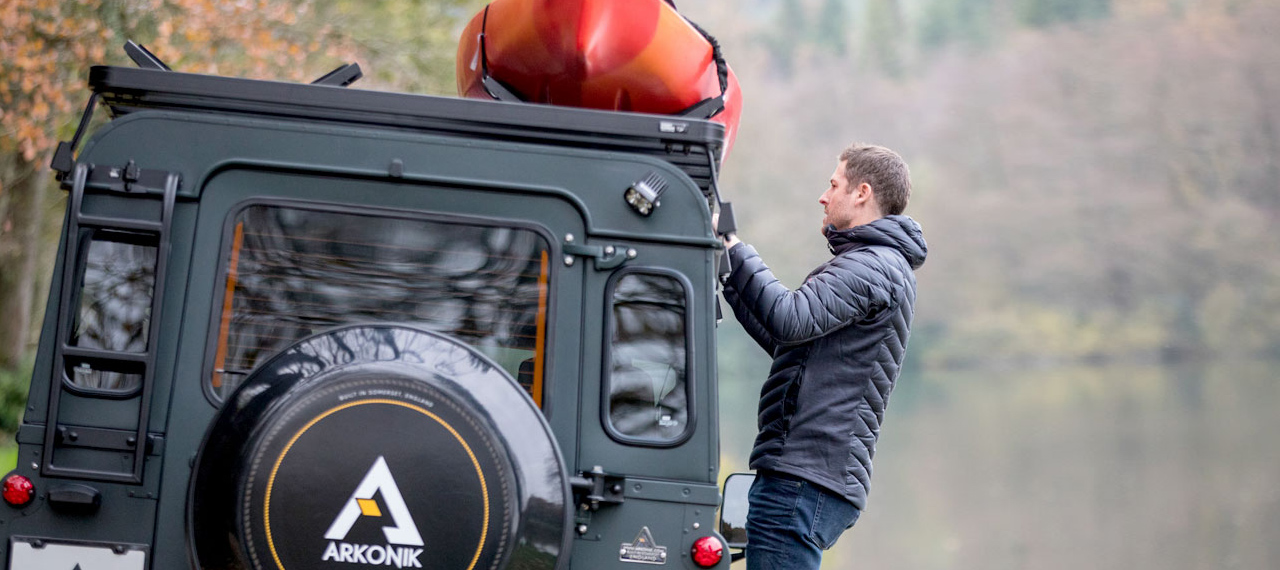 discover a new pastime
A Defender is versatile enough to transport all the equipment and tools you might need to start that hobby you've always thought about. Arkonik tailor's interiors according to clients needs. This includes aspects from seating style to configuration; a D110 can include up to ten seats so has room enough to transport your family and friends. All seating in the load area folds up out of the way, providing room for transporting photography, climbing or even diving equipment. Just like MANITOU D110 (featured below).