I have owned my Arkonik Defender 110, named Skyfall, since 2015. I started the purchase process in 2014 while living in France and took delivery of the vehicle in the US. Although I was early in the Arkonik story, I can tell you that my experience was excellent.

From the design phase to the tour of the facility to the delivery in the US, and even a service visit a year later, the entire experience exceeded expectations. The whole team was always very responsive, expectations were set clearly and then met, and there was always a friendly encounter.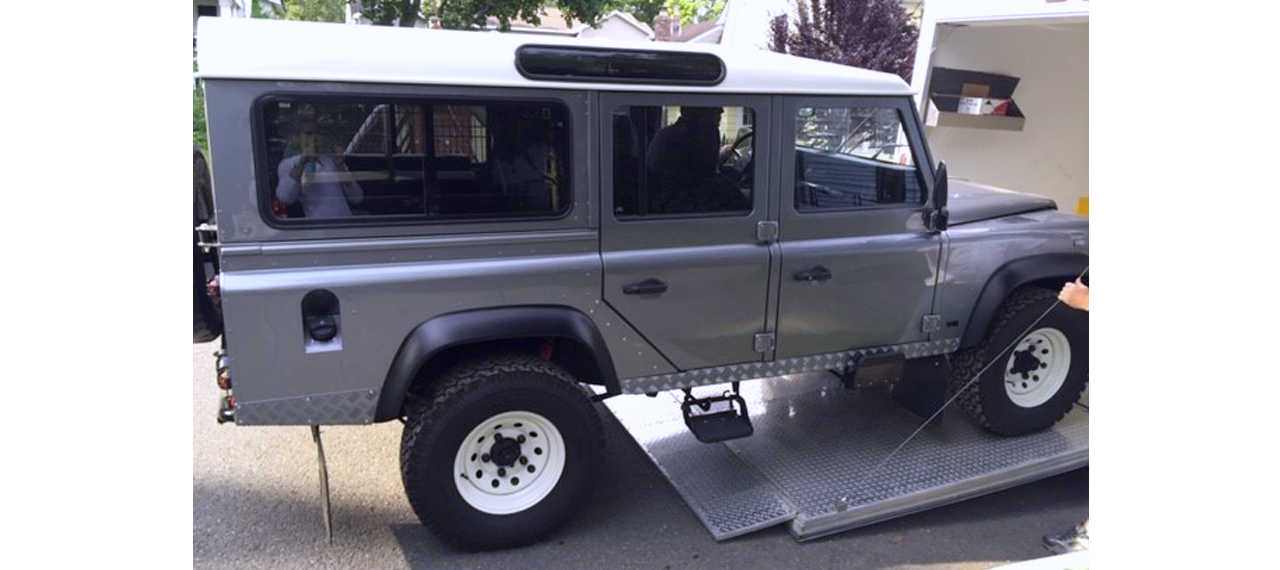 I chose a classic style for my truck and was never upsold or influenced into any overbuilding. In fact, the original design team was as excited about the design as I was and totally got into the process with me, even when I was trying to source some old school fabric for the seats. I can still remember my first visit to the facility when Tom P personally drove me back to St Pancras. Very attentive service!

The truck itself was and still is magnificent in all regards. Finish quality is very high, design is spot on, and there is never a day I get in and drive it that I regret the not insignificant price. I am fortunate to have several well-known brand vehicles but I can say that without fail this is the biggest head turner/conversation piece of them all by far.
A world class, bespoke truck from a highly engaged team.

Five years on and my Defender is still excellent with all finishes holding up and the driving experience as new (better actually :)) With Andy very involved, a winning culture in the shop, and many folks such as Tom P having been there for years, this is the best place to invest your money when securing a high-quality Defender.


Mr Dahdah | USA